This is not your average tech Christmas gift list.
This year, you've decided to give your tech-loving employees or family members the gift of technology. There are a lot of new innovations, and you may be lost in a sea of new gadgets. Fortunately, Centre Technologies has rounded up this list of "10 Best Tech Christmas Gifts 2014." We hope that these items help you bring joy to the techies in your life (even if that techie is you).
Your 2014 Tech Christmas Gifts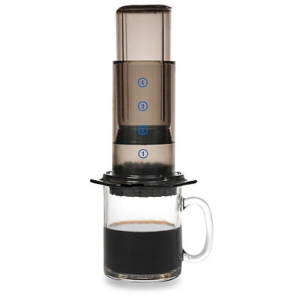 Aerobie ® Aeropress ® Coffee and Espresso Press
Although not technically a "tech gift," this versatile and fairly indestructible device achieves a feat that earns the gratitude of tech people everywhere: it makes an amazing cup of low-acidity coffee. It is micro filtered and can bring out the flavors in even the most complex coffee blends. The Aeropress is a must-have coffee maker that is able to make drip coffee AND espresso in less than one minute.
Click here to learn more about Aeropress.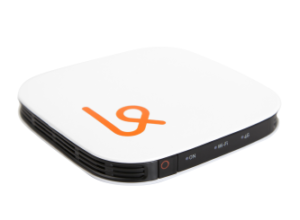 Karma Go
Karma is a portable, pay-as-you-go Wi-Fi hotspot with nationwide 4G LTE coverage. Pay only $14 per GB of data that never expires, and, in the end, you only pay for what you use. As an even sweeter deal, your 2.3 ounce hotspot can power up to 8 devices. It's the perfect gift for techies who are always on-the-go.
Visit their official website to order your Karma Go.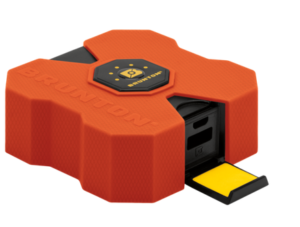 Brunton Revolt 4000
If the IT professional in your life also loves spending time in the great outdoors, get them the Brunton Revolt 4000, a dependable, portable power-source that is shockproof and waterproof. It comes in five colors and provides up to 2.5 smartphone charges.
Get this tech Christmas gift directly from the Brunton website.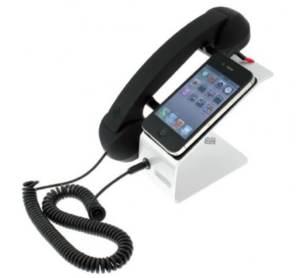 Native Union ® Pop Desk ®
This sleek desk addition is one of the best values in retro handsets. Not only does keeping your Smartphone docked eliminate cheek-dials and other touch screen mishaps, but the retro phone reduces noise for clearer audio.
Order Pop Desk on the Native Union website.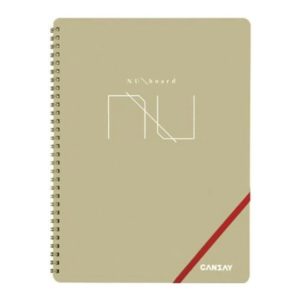 NUboard Whiteboard Notebook
The NUboard is a portable whiteboard in the shape of a spiral notebook. This nontraditional tech Christmas gift makes an ideal desk companion. Tech people have a lot of ideas, and this trendy notebook is the perfect way for them to take them all down… then erase them when they get new ideas.
You can find NUboard and other fun products on the IPPINKA website.
Apple Watch
You probably saw this one coming, but this exciting new addition to the Apple family will be available in early 2015. The Apple Watch will be customizable with your choice of size, alloy finish, and strap for a truly customizable look. This is the big-buzz tech Christmas gift of the season, even if it won't be available until after Christmas. Set your techie up with an Apple gift card to get them ready.
Learn more about the product on the Apple Watch website.

Grovemade Maple Keyboard Tray
Grovemade makes iPhone, iPad, and desk accessories out of real maple and walnut wood. They add a touch of class to any office, and the dual-purpose keyboard tray helps your techie stay organized. You can also find monitor stands, mouse pads, and iPod docks.
See the whole collection and place your order on the Grovemade Website.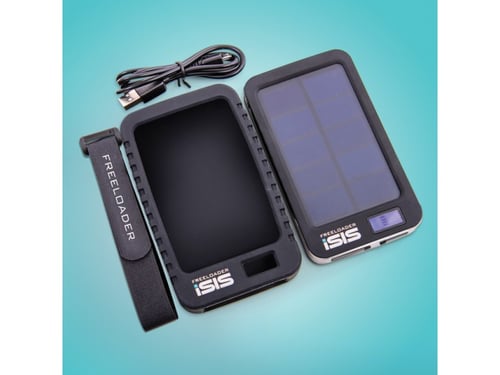 Freeloader iSIS Solar Charger
This Smartphone charger takes your techie beyond the confines of the electrical socket by harnessing the power of the sun. iSIS is lightweight, water resistant, impact resistant, and, once fully powered, can charge your phone up to three times.
You can order the ISIS directly from the Freeloader Website.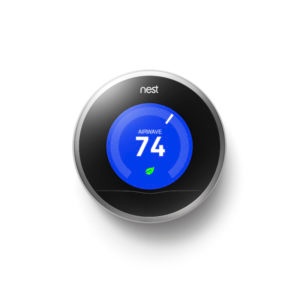 Nest Thermostat
Keep your techie warm in the winter and cool in the summer the smart way with a Nest Thermostat. This digital thermostat conserves energy by learning your schedule and temperature preferences. You can also train your Nest remotely with your Smartphone until it's ready to control the temperature by itself.
You can learn more about it and purchase it on the Nest Website.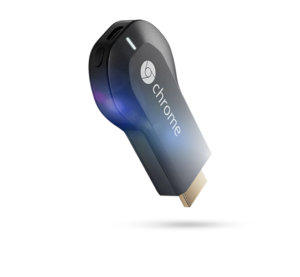 Google Chromecast
There are times when a small screen isn't enough to capture everything that your techie wants to see. Chromecast allows them to broadcast whatever is on their cell phone, tablet, or laptop screen directly to the TV without additional setup. In other words, it turns their phone into the best remote control ever with power over Netflix, Pandora, HuluPlus, YouTube, and more.
You can find Chromecast in stores or purchase it online.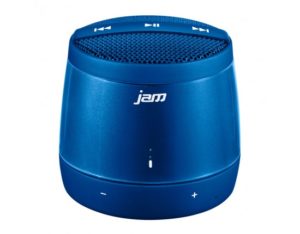 BONUS GIFT: JAM Touch™ Wireless Speaker
JAM Touch™ Wireless Speakers are the perfect companion for the music on your Smartphone. This lightweight, yet powerful, little speaker has superb sound and can be controlled from up to 30 feet away. How do we know? This was our Christmas gift to our Centre employees this year.
You can order the speakers directly from the JAM website.
Wishing You the Best, from Centre Technologies
Like these tech Christmas gifts, Centre Technologies is committed to bringing value to every client, partner, and employee we have the privilege of working with. From speakers to coffee, and everything in between, we hope that this list offers ideas to make your tech-gift driven holidays a little easier. If you have suggestions of your own, let us know in the comments.