Centre Technologies named one of Dallas/Fort Worth's Best & Brightest Places to Work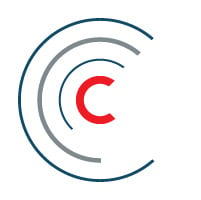 Centre Technologies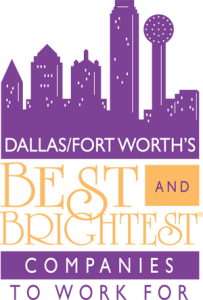 Businesses across the nation compete to be named one of their region's Best and Brightest Companies to Work For®, an award that honors companies applying the most innovative strategies to attract, recognize, support, reward and retain their greatest resource – employees. This year, as in years' past, our Centre Technologies office in Dallas earned this coveted recognition for its exceptional human resources practices, impressive commitment to employees, and supportive work environment.
This is the second consecutive year that our Dallas office has won a spot on the Dallas/Fort Worth Best & Brightest Places to Work For® list. In addition, we were awarded the Small Business "Best of the Best" Elite Award.
"We love our employees, so this award means that we're doing right by them."

— Belinda Rupp, Director of Technical Services
The National Association for Business Resources runs the Best and Brightest Companies to Work For program to showcase the finest business and employee practices and celebrate those companies that are making business better, creating richer lives, and building a stronger community.
"We're honored to be acknowledged as one of Dallas/Fort Worth's Best and Brightest Companies to Work For; and humbled to receive the Small Business 'Best of the Best' Elite Award for both 2017 and 2018," states Belinda Rupp, Director of Technical Services.
Recognizing and Sharing Best Practices
Participants at this year's DFW reception were able to take part in networking discussions and presentations from companies who exemplify best employee practices. According to Jessalynn Tucker, Inside Sales Representative, "The guest speaker focused on People, Planet and Profit, and described how they have successfully embraced diversity in the workplace: diversity of thoughts, ideas, beliefs, experiences, and the inclusion of people regardless of their race, color, sex, language, national origin, religion, orientation, or age."
"I love the idea that anyone who is willing to work and grow should be given the opportunity and resources to do so."

— Jessalynn Tucker, Inside Sales Representative
In addition, Belinda Rupp noted the growing importance of supporting a remote office culture as companies move to a more flexible work environment. "Keeping remote offices and employees engaged is critical to business success," she explained. "Companies are breaking the mold on standard benefits and recognition systems in favor of more flexible models. These are all takeaways I am excited to bring back to discuss at Centre Technologies."
Leading Conversations on Culture
Chris Pace, CEO of Centre Technologies, took part in an Elite Panel Discussion at the prestigious event. He addressed key workplace culture topics including best practices, retention plans, how culture affects hiring practices, toxic cultures, and remote office culture.
"Our employees are the heart and soul of our company. Our core values center around our unique DNA – our relationships with employees, partners and customers is at the heart of Centre Technologies. We focus on not only finding the right talent, but retaining them."

— Chris Pace, Chief Executive Officer
Celebrating What is Right in the Workplace
The Best and Brightest Companies to Work For is a program of the National Association for Business Resources that provides businesses with the opportunity to gain recognition and demonstrate why they are ideal places for employees to work and grow professionally.
An independent research firm evaluates each company's entry based on key measures in various categories, including Employee Enrichment, Engagement and Retention; Employee Education and Development; Employee Achievement and Recognition; Communication and Shared Vision; Diversity and Inclusion; Work-Life Balance; Community Initiatives; and Strategic Company Performance.
Participating organizations receive a complimentary overall assessment report that provides a company's ranking in each category. The Best and Brightest Assessment Reports are designed to aid employers in evaluating the strengths and weaknesses of their company, company function, and employee engagement levels, and in identifying and eliminating potential areas of concern.
Best and Brightest Companies to Work For awards receptions are presented annually in Atlanta, Chicago, Dallas, Detroit, Houston, Grand Rapids, Milwaukee, San Francisco, and on the national level.
Originally published on January 29, 2018
Be a thought leader and share:
Subscribe to Our Blog
About the Author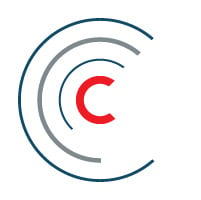 Centre Technologies
Centre Technologies is a full-service IT consulting and managed services provider headquartered in Texas, with a focus on mid-sized businesses. As a trusted IT partner for well over a decade, Centre is recognized for its local experience and enterprise-grade cloud and cybersecurity solutions. Centre is committed to helping organizations harness the power of technology to maximize their operational efficiency and exceed their business goals. Learn more about Centre Technologies »