Centre Named one of Houston's Best and Brightest Places to Work For 2015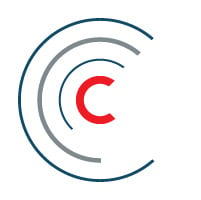 Centre Technologies
This is the second time Centre Technologies will take home the "Houston's 101 Best and Brightest Companies to Work For" award. We first received recognition for our employee benefits programs and positive corporate culture in 2012, and we've made even more improvements since.
Check out the full press release here:
National Association For Business Resources Announces Houston's Best And Brightest Companies To Work For ® Winners
February 26, 2015 - Houston, TX- Being named one of "Houston's Best and Brightest Companies to Work For" by the National Association for Business Resources (NABR) is a designation that hundreds of companies pursue. This year, the winners proved to be companies that deliver exceptional human resources practices. These winners will be honored at a symposium and awards celebration on Monday, April 20, 2015 at the JW Marriott Houston, 5150 Westheimer Rd.in Houston.This year's winners practice innovative strategies and represent best practices in industries as diverse as energy, medical, financial services and nonprofit. (See the following list of honorees.)
An independent research firm evaluates each company's entry based on key measures in various categories. They include Compensation, Benefits and Employee Solutions; Employee Enrichment, Engagement and Retention; Employee Education and Development; Recruitment, Selection and Orientation; Employee Achievement and Recognition; Communication and Shared Vision; Diversity and Inclusion; Work-Life Balance; Community Initiatives and Strategic Company Performance.
The winning companies also vie for 11 elite awards, one granted for each category. Also, an overall winner that excelled in all categories will be honored with a "Best of the Best Overall" award. The elite award winners will be announced during the awards ceremony, which begins at 10:30 a.m. Bill Balleza and Dominique Sachse from KPRC Local 2 News will serve as the emcees for the awards presentation.
The symposium and awards program will begin with registration, networking, breakfast and peer exchange at 7:30 a.m. Certified educational workshops will follow at 8:30 a.m. The topics of this year's sessions will include "Wounded Warrior/Hire Heros Project," "Daily Action Drives Success– What's On Your List?" and "Making the Most of Difficult Situations Changing Markets, Changing Times." "The selection, recognition and awarding of this year's companies allows our organization to showcase their best practices. The honorees have clearly demonstrated why each of them would be an ideal place for employees to work. Companies that capitalize on their greatest resource—their employees—know how to attract and retain top talent," said Jennifer Kluge, NABR CEO. "We are proud to honor this year's winners."
Tickets for the Workforce Symposium and Awards Breakfast are $175 for individuals and $1,600 for tables of 10. To host an exhibit booth, the cost is $500 and includes one event ticket. "Houston's Best and Brightest Companies to Work For®" is sponsored by Baudville, Basic, Conway MacKenzie, PCO Div. II, Inc., Price of Business and Corp! magazine.
Sponsorships are still available. Contact the National Association for Business Resources at 866.321.1822 or visit www.101bestandbrightest.com to register or for more information.
The "Best and Brightest Companies to Work For®" a program of the National Association for
Business Resources, is presented annually in Atlanta, Chicago, Dallas, Detroit, Houston, Grand
Rapids, Milwaukee, San Francisco, and Nationally. Nominations are now being accepted for 2016.
Visit www.101bestandbrightest.com to obtain an application.
About the Best and Brightest Programs
The Best and Brightest Companies to Work For® is a program of the National Association for Business Resources that provides the business community with the opportunity to gain recognition, showcase their best practices and demonstrate why they are an ideal place for employees to work. This national program celebrates those companies that are making better business, creating richer lives and building a stronger community as a whole. There are numerous regional celebrations throughout the country.
Interested in Careers at Centre?
Centre Technologies hires the best and brightest business development, operations, and technical professionals our territories have to offer. We're looking for A-players who want to develop their skills and help take our company to new heights with their passion and innovative ideas.
If you have what it takes to be part of the Centre Team in Texas or Louisiana, check out the full scope of employee benefits on our Careers page and apply for one of our open positions today!
Originally published on March 2, 2015
Be a thought leader and share:
About the Author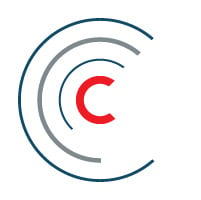 Centre Technologies
Centre Technologies is a full-service IT consulting and managed services provider headquartered in Texas, with a focus on mid-sized businesses. As a trusted IT partner for well over a decade, Centre is recognized for its local experience and enterprise-grade cloud and cybersecurity solutions. Centre is committed to helping organizations harness the power of technology to maximize their operational efficiency and exceed their business goals. Learn more about Centre Technologies »