Press Release: Centre Named One of Houston's Top Workplaces for 2015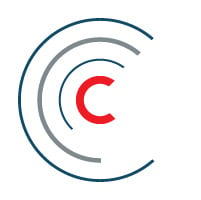 Centre Technologies
Centre Technologies takes home another award! Centre is proud to announce that we have been awarded a spot among the 2015 Top Workplaces by the Houston Chronicle.
Check out the full press release here:
HOUSTON CHRONICLE NAMES CENTRE TECHNOLOGIES
A WINNER OF THE HOUSTON METRO AREA 2015 TOP WORKPLACES AWARD
Houston, TX – November 9, 2015 – Centre Technologies has been awarded a 2015 Top Workplaces honor by the Houston Chronicle. The Top Workplaces lists are based solely on the results of an employee feedback survey administered by WorkplaceDynamics, LLC, a leading research firm that specializes in organizational health and workplace improvement. Several aspects of workplace culture were measured, including Alignment, Execution, and Connection, just to name a few.
"The Top Workplaces award is not a popularity contest. And oftentimes, people assume it's all about fancy perks and benefits." says Doug Claffey, CEO of WorkplaceDynamics. "But to be a Top Workplace, organizations must meet our strict standards for organizational health. And who better to ask about work life than the people who live the culture every day—the employees. Time and time again, our research has proven that what's most important to them is a strong belief in where the organization is headed, how it's going to get there, and the feeling that everyone is in it together. Claffey adds, "Without this sense of connection, an organization doesn't have a shot at being named a Top Workplace."
"We do all we can to make sure that our team feels directly connected to the growth and development of our company," says Centre CEO, Chris Pace. "Actually, we're more than a team, we are a family and it's truly an honor to be awarded this title."
About Centre Technologies
Centre Technologies is a privately-owned, leading IT company that provides IT solutions for businesses of all sizes in Texas and Louisiana. Since 2006, Centre Technologies has combined technology with business insight to create a customized set of services as unique as the organizations they were created for. Their approach to enhancing businesses with IT operates under the principle that, "Technology is the Centre of every business."
About WorkplaceDynamics, LLC
Headquartered in Exton, PA, WorkplaceDynamics specializes in employee feedback surveys and workplace improvement. This year alone, more than two million employees in over 6,000 organizations will participate in the Top Workplaces™ campaign—a program it conducts in partnership with more than 40 prestigious media partners across the United States. Workplace Dynamics also provides consulting services to improve employee engagement and organizational health. WorkplaceDynamics is a founding B Corporation member, a coalition of organizations that are leading a global movement to redefine success in business by offering a positive vision of a better way to do business.
Interested in Working at Centre?
Centre Technologies hires top business development, operations, and technical professionals that are equipped with the skills to take our company to greater heights.
Are you passionate about developing your skillset? Do you have innovative ideas to contribute to a fast-growing, technology company? If you feel you have what it takes to be a part of the Centre Team in Texas or Louisiana, check out our careers page to apply for one of our open positions today!
Originally published on November 9, 2015
Be a thought leader and share:
About the Author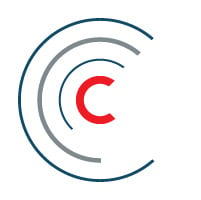 Centre Technologies
Centre Technologies is a full-service IT consulting and managed services provider headquartered in Texas, with a focus on mid-sized businesses. As a trusted IT partner for well over a decade, Centre is recognized for its local experience and enterprise-grade cloud and cybersecurity solutions. Centre is committed to helping organizations harness the power of technology to maximize their operational efficiency and exceed their business goals. Learn more about Centre Technologies »