Centre Technologies Acquires Cloud and Managed Services Provider Tradentrix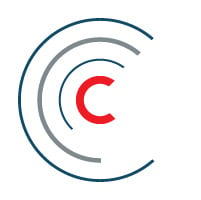 Centre Technologies
HOUSTON, TX - February 1, 2016 - Enterprise technology solutions company Centre Technologies is pleased to announce the acquisition of Houston, TX-based cloud and managed services provider, Tradentrix. With this acquisition, Centre Technologies, already a leading technology company in Texas and Louisiana, significantly expands its service portfolio by adding Tradentrix's full suite of services, including its hosted VOIP and IPC trading turret solutions.
"We are extremely excited to begin 2016 with news of this acquisition," says Chris Pace, founder and CEO of Centre Technologies. "Tradentrix has developed an outstanding model to deliver cloud technologies and managed IT services to its customers. Their mission, values and services align perfectly with Centre's commitment to providing unmatched IT services to the industries we serve."
Tradentrix has been delivering managed services, virtual desktops, disaster recovery, and enterprise cloud services since early 2008. They also recently entered into an exclusive agreement with IPC Systems Inc. that, for the first time, will enable trading and brokerage operations to fully leverage cloud infrastructure by utilizing Tradentrix's high-availability and highly-secure network infrastructure.
"I cannot be more excited to work with Chris Pace and his team at Centre," says Brian Trudeau, VP of Technology and Founder of Tradentrix. "Joining Centre will greatly benefit our clients as well as our employees. Our clients will be able to take advantage of all of Centre's excellent services and personnel and our employees will be part of a team that continues our culture of customer service and excellence."
Through the acquisition, Centre adds a talented group of hosted and managed services professionals. Centre plans to retain all of Tradentrix's current employees, including Mr. Trudeau and current President Randy Trice.
"We're elated about the additional services we will be able to offer our combined customer base, but we're absolutely thrilled about bringing Tradentrix's staff into the Centre family," says Pace, "We hope they'll enjoy the additional opportunities available to them and are looking forward to bringing them on board to help drive the continued growth and success of our company."
As a result of the acquisition, all Tradentrix customers will continue to enjoy their existing levels of cloud services under Centre's Hosted Services offering as well as 24/7 monitoring, support, and security across their hosted environment, and award-winning project services for customized technology solutions. Centre Technologies currently provides Austin, Houston, Dallas, and New Orleans with Hosted Services and Project Services, in addition to enterprise-level Managed Services. In the last few years, Centre's award-winning IT solutions have received recognition from CRN and the Houston Business Journal, and Inc. and they continue to be honored on a regular basis as a "101 Best & Brightest Places to Work".
You can read more about the acquisition in the Houston Business Journal.
About Centre Technologies
Centre Technologies is a privately-owned, leading IT company that provides IT solutions for businesses of all sizes in Texas and Louisiana. Since 2006, Centre Technologies has combined technology with business insight to create a customized set of services as unique as the organizations they were created for. Their approach to enhancing businesses with IT operates under the principle that, "Technology is the Centre of every business."
Originally published on February 2, 2016
Be a thought leader and share:
About the Author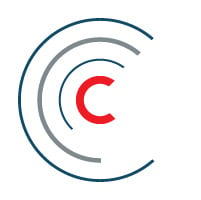 Centre Technologies
Centre Technologies is a full-service IT consulting and managed services provider headquartered in Texas, with a focus on mid-sized businesses. As a trusted IT partner for well over a decade, Centre is recognized for its local experience and enterprise-grade cloud and cybersecurity solutions. Centre is committed to helping organizations harness the power of technology to maximize their operational efficiency and exceed their business goals. Learn more about Centre Technologies »