Centre Technologies Named #19 on CRN Fast Growth 150 List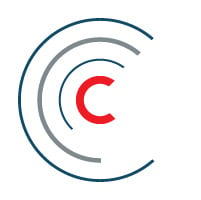 Centre Technologies
What is the CRN Fast Growth 150 List?
CRN is a go-to resource for VARS and technology providers throughout North America. Each year, IT solutions providers vie for a place on CRN's prestigious lists which have included:
Centre Technologies is proud to have been recognized by CRN not once, but four times. As of today, Centre is #19 on CRN's Fast Growth 150 List. All companies in the top 25 will be featured in the October issue of CRN Magazine.
You can read the official press release here:
Centre Technologies Named to CRN Fast Growth 150 List
Prestigious List Recognizes Elite Group of Fastest Growing Solution Providers in the IT Channel
Houston, TX, September 15, 2014 – Centre Technologies, "Technology is the Centre of Every Business," announced today that it has been named to the CRN Fast Growth 150 list. The Fast Growth 150 list recognizes those solution providers that have been the fastest growing over a two-year period based on gross revenue from calendar year 2011 to calendar year 2013. These solution providers have demonstrated exceptional business finesse in order to thrive despite a turbulent IT economy.
"The solution providers recognized in CRN's Fast Growth 150 list have successfully navigated the industry's economic upheaval and have adapted their businesses and grown despite the significant changes that evolving technologies like cloud computing, collaboration and mobility have created in the IT space," said Robert Faletra, CEO of The Channel Company, publisher of CRN. "These organizations are some of the most successful solution providers in business today, and it is our pleasure to recognize them for their accomplishments and draw attention to them as leaders in today's IT channel."
Houston-based Centre Technologies attributes it 176.27% growth to its ability to identify the best emerging technology, as well as ways to implement them to deliver the most value to their customers. Additionally, Centre also attributes their rapid growth to its dedication to providing local IT solutions to businesses throughout Texas and Lousiana. In 2014, they opened a physical location in Austin, TX to offer more personalized Managed Services, Hosted Services, and Enterprise Consulting services to that territory.
"Centre has made great strides in growth in the past two years," says CEO Chris Pace, "We are truly invested in the success of our clients by empowering them with our IT solutions, and Centre's success is really only brought by the efforts of our awesome employees who work with our partners and clients."
Highlights on the Fast Growth 150 list are featured in the October issue of CRN and can be viewed online at www.crn.com.
About Centre Technologies
Centre Technologies is a privately-owned, leading IT company that provides IT solutions and services for businesses of all sizes in Texas and Louisiana. Since 2006, Centre Technologies has combined technology with business insight to create a customized set of services as unique as the organizations they were created for. Centre's staff of certified IT consultants create tailored IT solutions for businesses, designed to optimize workflows in every department, operating under the principle that, "Technology is the Centre of every business."
About The Channel Company
The Channel Company is the channel community's trusted authority for growth and innovation, with established brands including CRN, XChange Events, IPED, and SharedVue. For more than three decades, we have leveraged our proven and leading-edge platforms to deliver prescriptive sales and marketing solutions for the technology channel. The Channel Company provides Communication, Recruitment, Engagement, Enablement, Demand Generation and Intelligence services to drive technology partnerships. Learn more at www.thechannelcompany.com.
What Does Being Listed on CRN Fast Growth 150 Mean To Centre?
With this award, Centre Technologies is now part of an exclusive group of technology solution providers that has been ranked on one or more of CRN's annual award lists. This latest accolade has earned Centre Technologies a personal invitation to the 2014 Best of Breed Conference on mid October in Orlando, FL. This conference brings together IT solutions providers from around North America to learn about upcoming challenges and solutions in the technology world.
Although awards and recognition are appreciated, none of it is achievable without Centre Technologies' valued partners, employees and clients. We are proud of our achievements, but we feel even more pride when our solutions help our clients realize their business goals. 2014 isn't over yet: contact Centre Technologies today if you have a business goal you would like to accomplish before the end of the year.
Originally published on September 15, 2014
Be a thought leader and share:
Subscribe to Our Blog
About the Author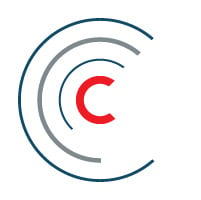 Centre Technologies
Centre Technologies is a full-service IT consulting and managed services provider headquartered in Texas, with a focus on mid-sized businesses. As a trusted IT partner for well over a decade, Centre is recognized for its local experience and enterprise-grade cloud and cybersecurity solutions. Centre is committed to helping organizations harness the power of technology to maximize their operational efficiency and exceed their business goals. Learn more about Centre Technologies »