Centre Technologies Named #200 in the MSPmentor 501 Global Edition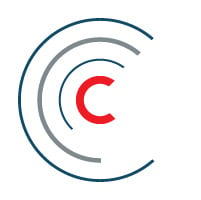 Centre Technologies
Last year, Centre Technologies participated in the MSPmentor 501 survey, and we're proud to announce that we've been named on a list of the best Managed Services providers in the world. We ranked #200 on a global list of 501 MSP's.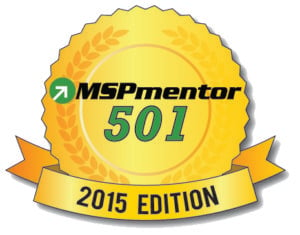 Check out the full press release here:
Penton Technology Names Centre Technologies to the MSPmentor 501 Global Edition
8th Annual Report Identifies World's Top 501 Managed Service Providers (MSPs)
March 26, 2015: Centre Technologies has appeared on Penton Technology's eighth-annual MSPmentor 501 Global Edition, a distinguished list and report identifying the world's top 501 managed service providers (MSPs). The complete 501 list is currently available on the MSPmentor. Additional lists include:
• The top ranked MSPs in North America
• The top MSPs in Europe, Middle East and Africa
• The top MSPs in Asia, Australia and New Zealand
• The top Small Business MSP list comprised of the top companies in our annual survey with 10 or fewer employees.
"We are excited and honored to be one of the 2015 MSPmentor 501 Top Managed Services companies in the world!" said Todd Smith, Director of Managed Services, Centre Technologies, "It is truly a credit to our team's hard work, dedication, as well as our passion for technology and our clients' success."
Each year, MSPmentor gathers information for its annual rankings through the participation of managed service providers and IT service providers in our annual survey. The survey was conducted from December 2014 through January 2015. Rankings are based Penton Technology's unique criteria for MSPs such as annual recurring revenues, total revenues and more.
"We want to congratulate Centre Technologies and look forward to covering their growth strategies in the year ahead," said Marcia Parker, Executive Director, Penton Technology Group.
This year the top MSPmentor 501 companies recorded higher recurring revenues than ever before. Combined, the total annual recurring revenues for all of MSPmentor 501 2015 companies reached a record high of $3.95 billion in 2014, up 26.5% year over year.
"Thank you to all the companies who participated in this year's MSPmentor 501 survey, and congratulations to the companies that ranked on our 501 list, our regional lists and our Small Business list," said Jessica Davis, Editor in Chief of MSPmentor and Executive Editor at Penton Technology. "Your participation enables us to continue to provide you with high quality information about the most successful business models, pricing, vertical markets and other approaches to running your businesses in 2015 and beyond."
MSPmentor, produced by Penton Technology, is the ultimate guide to managed services. MSPmentor features the industry's top-ranked blog, research, Channel Expert Hour Webcasts and FastChat videos. It is the number one online media destination for managed service providers in the world.
About Centre Technologies
Centre Technologies is a privately-owned, leading IT company that provides IT solutions for businesses of all sizes in Texas and Louisiana. Since 2006, Centre Technologies has combined technology with business insight to create a customized set of services as unique as the organizations they were created for. Their approach to enhancing businesses with IT operates under the principle that, "Technology is the Centre of every business."
ABOUT PENTON
Penton drives performance for more than 16 million professionals each and every day. They rely on us to deliver: Insights, information & workflow tools to inform critical business decisions; networking & community to engage them with industry peers & partners; and data & marketing services to advance their business performance & deliver ROI.
Penton is a growth company with a track record of strong performance and success and is backed by its co-owners: MidOcean Partners and U.S. Equity Partners II, an investment fund sponsored by Wasserstein & Co., LP.
For additional information on the company and its businesses, visit www.penton.com
What is Managed Services?
Managed Services allow businesses, of any size, offload their IT risks to a managed services provider, or MSP. In this type of arrangement, a business pays the MSP to deliver support and service within a specific contractual SLA, or service level agreement. For example, if the MSP's SLA for a non-critical helpdesk ticket is 24 hours, then they must respond to the ticket within that time period. A good MSP should be able to deliver service well within their contractual SLA.
Centre's Managed Services offering provides more than help desk support. In fact, we often say that we count the value of our Managed Services based on the amount of tickets we don't get. We proactively offer our clients the tools and services they need to run their business with little to no interruption from their IT. Our enterprise-class services include:
Multiple network operation centers (NOC's)
Help-desk/End-user support
Delivery of services
Technology consultation
Analysis and reporting
Hardware and software life-cycle maintenance
Software configuration and core application integration
Quality, security, assurance, and compliance (QSAC)
Backup and discovery recovery
At Centre Technologies, we have always said that our commitment to providing enterprise-class service with a local touch is the cornerstone of our success. If you want to start enjoying the peace of mind that comes from knowing that your IT is in the right hands, contact Centre Technologies.
Learn More About Managed Services with Our Free eBook
Download Managed Services 101 - An IT Resource for Business Owners. It provides a practical guide to the world of enterprise-class managed services, as well as a step-by-step guide to finding the right local MSP for YOUR business.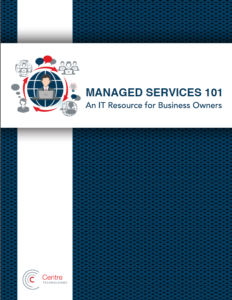 Originally published on March 30, 2015
Be a thought leader and share:
About the Author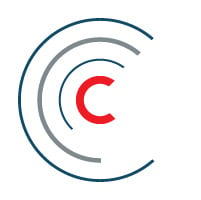 Centre Technologies
Centre Technologies is a full-service IT consulting and managed services provider headquartered in Texas, with a focus on mid-sized businesses. As a trusted IT partner for well over a decade, Centre is recognized for its local experience and enterprise-grade cloud and cybersecurity solutions. Centre is committed to helping organizations harness the power of technology to maximize their operational efficiency and exceed their business goals. Learn more about Centre Technologies »