Centre Technologies Named to CRN Solution Provider 500 2015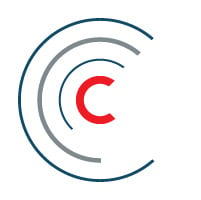 Centre Technologies
The CRN Solution Provider 500 list is a yearly list that recognizes the growth, innovation, and business practices of IT solutions providers throughout North America. Last year, we took home the 2014 CRN SP 500, and Centre Technologies is proud to announce that we have made the list again!
Check out the full press release here:
Centre Technologies Named to CRN Solution Provider 500
List Ranks North America's Largest 500 Technology Integrators
Houston, TX, June 8, 2015 – Centre Technologies, Technology is the Centre of Every Business, today announced it has been named to The Channel Company's 2015 CRN® Solution Provider 500. The annual list, spanning eight categories, from hardware and software sales to managed IT services, recognizes the top revenue-generating technology integrators, MSPs and IT consultants in North America. Solution providers are ranked based on revenue, determined by product and services sales during 2014.
"It's an honor to be named to CRN Solution Provider 500," says CEO Chris Pace, "I think it's testament to our commitment to our values. We will do it the right way, every time, not because we have to, but because we want to. Our presence on this list proves that our way of working with our clients, employees, and partners – being a part of their team – is working."
"The companies represented here are truly dedicated to the needs of customers today. With an evolving IT landscape, this prestigious list serves as a valuable industry resource to help vendors navigate the solution provider community and identify the best partners for their business," said Robert Faletra, CEO, The Channel Company. "We congratulate the featured solution providers for their forward-thinking approach to solutions sales and look ahead to their continued success."
A sample of the 2015 Solution Provider 500 list will be featured in the June issue of CRN, and online at www.CRN.com.
About Centre Technologies
Centre Technologies is a privately-owned, leading IT company that provides IT solutions for businesses of all sizes in Texas and Louisiana. Since 2006, Centre Technologies has combined technology with business insight to create a customized set of services as unique as the organizations they were created for. Their approach to enhancing businesses with IT operates under the principle that, "Technology is the Centre of every business."
About The Channel Company
The Channel Company, with established brands including CRN®, XChange® Events, IPED® and SharedVue®, is the channel community's trusted authority for growth and innovation. For more than three decades, we have leveraged our proven and leading-edge platforms to deliver prescriptive sales and marketing solutions for the technology channel. The Channel Company provides Communication, Recruitment, Engagement, Enablement, Demand Generation and Intelligence services to drive technology partnerships. Learn more at www.thechannelcompany.com.
Kim Sparks
The Channel Company
508.416.1193
Centre Technologies remains one of the fastest-growing technology companies in Houston, Dallas, Austin, and New Orleans. We are an IT solutions partner with a proven track record of adding real value to our clients' business technology investment. 2015 is going to stay a great year for Centre, and we would love for you to be a part of it with our:
What can we do to help technology grow your business this year? Contact us today to get the conversation started.
Originally published on June 9, 2015
Be a thought leader and share:
About the Author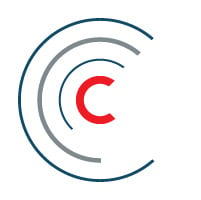 Centre Technologies
Centre Technologies is a full-service IT consulting and managed services provider headquartered in Texas, with a focus on mid-sized businesses. As a trusted IT partner for well over a decade, Centre is recognized for its local experience and enterprise-grade cloud and cybersecurity solutions. Centre is committed to helping organizations harness the power of technology to maximize their operational efficiency and exceed their business goals. Learn more about Centre Technologies »