2019 EY's Entrepreneur of the Year Gulf Coast finalist Chris Pace in the spotlight
Published on June 26, 2019
It's no surprise to see Houston, one of the largest and innovative cities in the country, dominate at the Gulf Coast Entrepreneur of the Year Awards claiming the majority of the 40 finalists. Among those 40, Centre Technologies' founder and CEO, Chris Pace, was recognized as a finalist at the 2019 EY Entrepreneur of the Year Awards.
Every great leader has a noteworthy story, which is no different with Centre Technologies' CEO Chris Pace. Improving network connections in the college dorms sparked his innovation in technology. Chris gained experience with technology companies who harnessed an ideology of being a Value-Added Reseller and Managed Service Provider. Where one company lacked strategic partnerships, the other experienced consultants. Chris identified that a partnership was imminent for conquering business technology challenges.
Our customers' success is our success.

Chris Pace
Centre Technologies was born along with a methodology for the ideal IT infrastructure known as C-Stack. With the focus of seeking top talent, Centre quickly grew to deliver IT Managed Services, Cloud Hosted Services, IT Project Services and Enterprise Security in a variety of industries.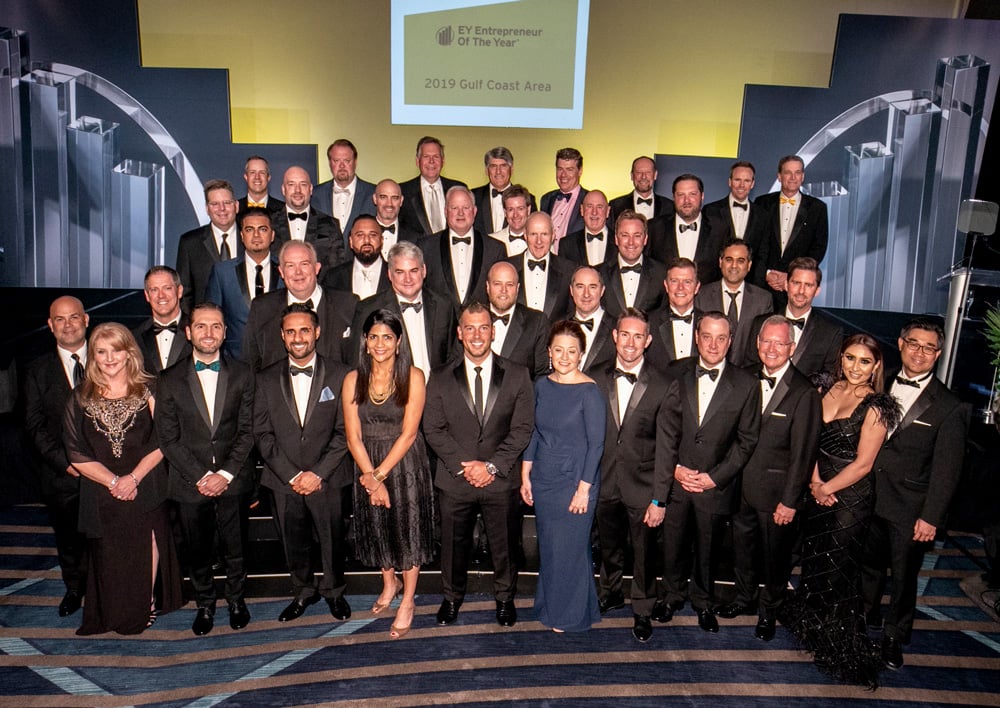 EY's 2019 Entrepreneur of the Year™ Gulf Coast Finalists
Chris and Laura Pace attended the EY Gulf Coast Awards ceremony with like-minded entrepreneurs with the mission of aspiring future business leaders, and emphasizing the importance of building a strong company culture.
Always be honest, do what is right, and be passionate about what you are delivering. Know that you are only as good as the people around you and surround yourself with people who share your values and aspirations.

Chris Pace
The biggest challenges Centre Technologies faced starting out was learning how to find businesses who were open to engaging with a company they had never heard of, as well as discovering and placing the right people that could deliver the exceptional results required.
As Centre continues to evolve as an organization, its vision remains strong:
Transforming businesses by forming lasting relationships with employees, customers and partners that enable organizations to exceed their goals through the use of technology.
Centre looks to gain further traction on customer experience, employee experience, training programs, and business growth. The Company's #ONETEAM culture and internal campaigns "Empowering Your Business" and "Empowering Success" plays a vital role to accomplishing these goals. In addition, their recent partnership with Main St. Capital supports Centre to continue growing in technologically sophisticated markets and expand their ability to deliver advanced, customized IT solutions to current and new customers. The company expects to reach 500 employees with 250mm revenue in the next ten years.
To learn more about the 2019 finalists and winners, view the below link below.
Follow the link below to learn more about the Entrepreneur of the Year awards.