Front & Centre: Why You Should Level Up Your Business's Endpoint Security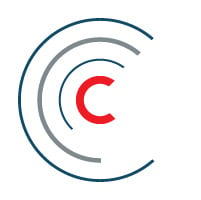 Centre Technologies
A vulnerable endpoint can provide an entryway for cybercriminals to access information inside a company's network. As businesses grow and connect more devices to their networks, the risks of cyberattacks increase. Since cybercriminals are becoming more intelligent and developing new tactics, many legacy solutions are no longer effective, prompting the need for innovative service providers that offer successful network solutions.
An endpoint is a device that connects to a network and can communicate with the network and other devices within the same system. Endpoint examples include desktop computers, laptops, servers, tablets, smartphones, routers and more. Since these devices often contain an organization's most valuable information, they are sometimes the first places where attackers exploit vulnerabilities and execute code to steal sensitive data.
Does Your Organization Need Endpoint Security Protection?
With remote network access becoming more common and organizations adopting hybrid work models, an endpoint extends far beyond an on-site location. Employees connect to company servers from different places using various networks, like 4G, 5G or Wi-Fi. Because each endpoint is vulnerable, companies require greater visibility and control over each device.
Since cybercriminals often capitalize on the idea that smaller businesses don't consider themselves attractive to cyberattacks, these companies are often the prime targets for malicious activity. For these reasons, it's critical for organizations of all sizes to have the appropriate tools to manage, monitor and secure each endpoint effectively.
Before offering insurance coverage, some cyber insurance companies require that organizations implement a sufficient and fully operational set of endpoint management and security measures. Even if a business has an existing cyber insurance policy, it could still face denied claims if the insurance company determines the organization has not been diligent enough in mitigating security risks. Industry professionals commonly refer to this concept as failing to maintain an effective security posture.
Cyber insurance companies emphasize endpoint security protection because nearly all breaches start at an endpoint.
Endpoint Security Best Practices
With endpoint security protection in place, companies can ensure data and assets stay secure even when accessed from remote locations. Best practices for establishing an effective security plan include:
Asset discovery:

Inventorying all devices that can connect to the corporate network.
Device profiling:

Understanding how each device works and the types of data they can collect and share.
Device security:

Determining the most effective protection, including next-generation antivirus (NGAV) and artificial intelligence (AI) for novel threats.
User privileges:

Establishing comprehensive privilege policies for all corporate network users.
An incident response plan (IRP): Outlining your entire organization's steps, procedures and responsibilities during each phase of incident response. Centre's Secure Managed Services include an IRP as part of its Security Operations Center (SOC) service package.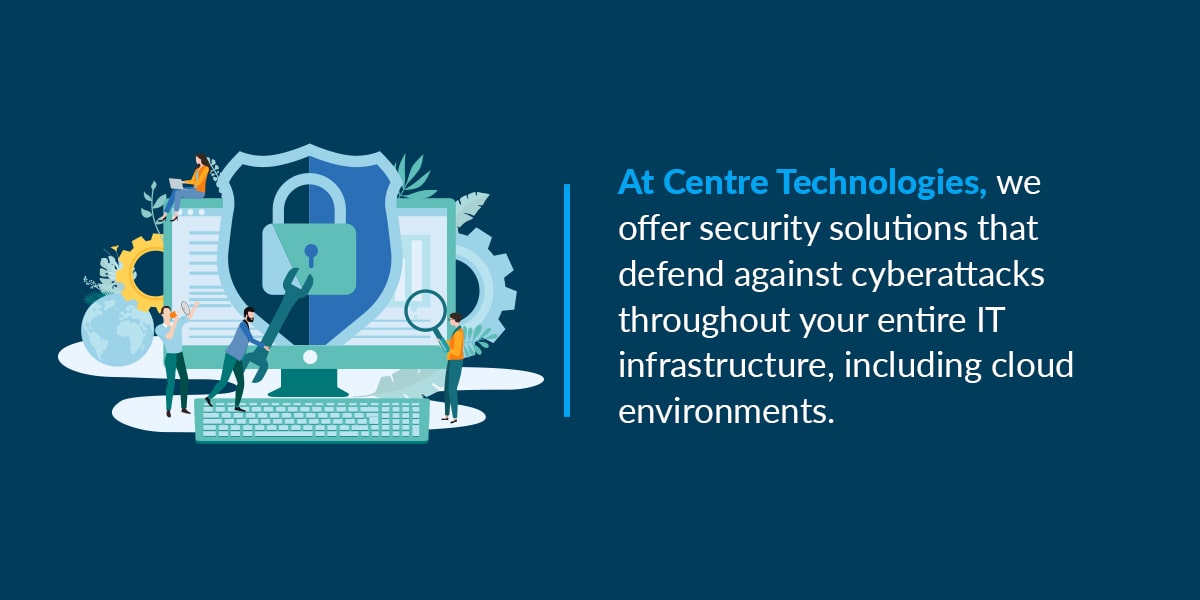 Endpoint Security Software Solutions From Centre Technologies
At Centre Technologies, we offer security solutions that defend against cyberattacks throughout your entire IT infrastructure, including cloud environments. Our Managed Detection and Response (MDR) provides round-the-clock cybersecurity monitoring with automatic threat containment while boosting network and cloud security for the best endpoint protection.
We provide secure and reliable virtual desktop solutions that allow you to host operating systems and applications safely in the cloud. In addition, our managed IT service package includes application controls like ThreatLocker, plus endpoint detection and response (EDR).
Contact Centre Technologies Today
If you're ready to take the next step in increasing your organization's endpoint security, the professionals at Centre Technologies can help. We offer a comprehensive assessment with documentation providing insight into what network problems exist and how to fix them. Contact us online today to get started.
Originally published on October 19, 2023
Be a thought leader and share:
About the Author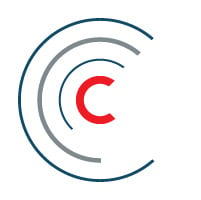 Centre Technologies
Centre Technologies is a full-service IT consulting and managed services provider headquartered in Texas, with a focus on mid-sized businesses. As a trusted IT partner for well over a decade, Centre is recognized for its local experience and enterprise-grade cloud and cybersecurity solutions. Centre is committed to helping organizations harness the power of technology to maximize their operational efficiency and exceed their business goals. Learn more about Centre Technologies »