MDM Security: Protect Your Mobile Device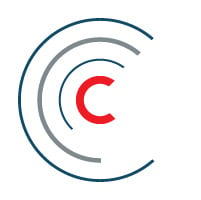 Centre Technologies
October was National Cyber Security Awareness Month (#NCSAM), and 2014 marked this movement's 11th anniversary. Its goal was to bring cyber security awareness to consumers and companies alike, and one of the many aspects of network security on the minds of the modern business is MDM security. MDM, or mobile device management, refers to the measures a business takes to regulate the mobile devices used within the organization. Although an MDM policy encompasses many things, one of the plan's top priorities is to protect your mobile device from hacking, data leakage, and other threats.
Does your business currently implement an informal BYOD, bring-your-own-device, policy? You may want to reconsider your mobility plan to protect your mobile devices after you learn about the threats that currently face mobile devices.
Application-Based Mobile Threats
You may already be slightly familiar with app-based threats. Some applications can be downloaded from websites, and they look harmless enough. Some even pose as games or helpful office applications. In 2013, thousands of mobile users throughout the world were hit by app-based malware, adware, and chargeware (Lookout, 2013). You can advise your employees to protect their mobile devices by avoiding questionable or unsecured apps, but how do you plan to take care of the problem if they DO fall victim?
Protect Your Mobile Device from Network-Based Threats
When you or your employees connect to public Wi-Fi networks, they are usually accessing an unsecured network connection. Hackers are able to "listen" to the activity that happens within unsecured networks, so if you employees conduct work-related business on their device, they are putting your assets at risk. This practice, called "Wi-Fi sniffing" essentially allows the cyber-criminal to snatch your business's data directly from the air.
Lost or Stolen Devices Can Lead to Data Leakage
Are your employees storing company documents on their mobile devices? Client contact information? Confidential data? How do you plan to protect your information if the employee's device is stolen or gets lost? This is more common than you would imagine, and unprotected phones can reveal your business's secrets to whomever finds it.
How Does a MDM Solution Provider Protect Your Mobile Device?
Although the three mentioned threats are intimidating, you should also know that each threat can be mitigated entirely when you implement a MDM solution to protect your mobile devices. Prepare for these threats, and ones like them, by prophylactically setting up your mobility strategy.
Enterprise mobile management, or EMM, is a comprehensive solution that anticipates threats at all levels of mobile usage. It breaks down into three components:
Device Management: Policies and practices for the physical mobile device.
Content Management: Controlling who can (and cannot) access, download, or modify company content from their device.
Application Management: Centrally manage all of the business applications on each employee's mobile device.
For each threat mentioned above, a properly deployed and managed EMM solution is guaranteed to keep your company information safe.
Protect Your Business's Mobile Devices
Before your business becomes a victim, ensure the protection of all of your mobile devices with Centre Technologies' MDM solution. Our partners are best-of-breed names in MDM security, and our certified consultants will recommend a strategy that fits the needs of your business.
Contact Centre Technologies today learn more about your options to protect your mobile devices.
Originally published on November 3, 2014
Be a thought leader and share:
About the Author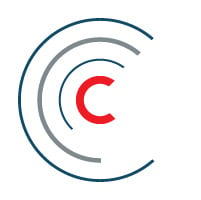 Centre Technologies
Centre Technologies is a full-service IT consulting and managed services provider headquartered in Texas, with a focus on mid-sized businesses. As a trusted IT partner for well over a decade, Centre is recognized for its local experience and enterprise-grade cloud and cybersecurity solutions. Centre is committed to helping organizations harness the power of technology to maximize their operational efficiency and exceed their business goals. Learn more about Centre Technologies »