Press Release: Centre Launches C-BaaS, Powered by Asigra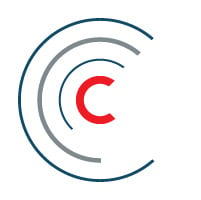 Centre Technologies
As an industry leader in scalable and manageable IT solutions, Centre Technologies is always researching ways to improve and enhance the value of our services. This March, we launched our newest solution: C-BaaS.
C-BaaS, Powered by Asigra is agentless, automatic cloud backup that securely backs up data across your entire infrastructure. It's a powerful answer to a powerful problem. With military-grade encryption, deduplication, and continuous data protection, C-BaaS delivers flexible, lower RPO's at a fraction of the price of traditional backup at a secondary data center.
Full C-BaaS Press Release
Centre Technologies Partners with Asigra to Offer Backup-as-Service on Award-Winning Cloud Backup and DR Software
North American IT Solutions Provider Fills Data Protection
Void with Comprehensive Data Recovery Services
TORONTO AND HOUSTON – Asigra Inc., a leading cloud backup, recovery and restore software provider since 1986 today announced that Centre Technologies has standardized its backup as a service offering on award-winning Asigra Cloud Backup™ software. The Houston-based IT service and solutions provider, chose Asigra in order to offer new and existing customers a comprehensive backup as a service offering that provides data protection for physical, virtual, mobile and cloud environments.
Tweet This: @CentreTechs Establishes C-BaaS Backup Services on Asigra Cloud Backup Software – http://bit.ly/1gVbOuu #cloud #backup
Centre Technologies is a leading IT solutions company for Texas and Louisiana. The company provides hardware, software and cloud solutions for businesses of all sizes. Since 2006, Centre Technologies has combined technology with business insight to create a customized set of services as unique as the organizations they support. End-customer clients include small to mid-sized businesses, enterprises, and public institutions, supported by the expert staff at Centre Technologies. C-BaaS is a new addition to the Centre Technologies' service portfolio and is powered by Asigra Cloud Backup Version 13, providing multi-platform converged data protection that delivers reliable and efficient data recovery.
According to Chris Pace, CEO of Centre Technologies, "We chose Asigra for the strength of their product as well as the value they bring to their partner network. Asigra's platform is built for service delivery with multi-tenanted, agentless architecture NIST FIPS 140-2 certified security and web-based management. The technology, coupled with a partner program that drives recurring revenue creates a strategic advantage in support of our growth objectives."
Asigra Hybrid Partners have the flexibility to deliver their own backup service or resell Asigra Cloud Backup software licenses. With the software, service provider partners have the option of deploying public, private or hybrid cloud installations based on end-customer requirements. In addition to offering market-leading cloud data recovery protection and all the benefits of Asigra's brand reputation for reliability and security, partners also receive access to a global ecosystem of successful service providers; business advice; marketing and sales tools; co-branding and co-marketing opportunities; education and training, and world-class technical support.
"Centre Technologies is a rapidly growing organization and we are pleased to support their efforts to bring comprehensive data recovery services to customers throughout their sphere of service," said Eran Farajun, Executive Vice President, Asigra. "As with all of our partners, the full weight of our sales, marketing and technical support organization is behind their endeavor to reduce backup complexity and costs for customers."
Additional Resources:
Read the Asigra Cloud Backup Product Reviews: https://www.g2crowd.com/products/asigra-cloud-backup/reviews?utm_campaign=widget_embed&utm_medium=riblet&utm_source=Asigra+Cloud+Backup
Hear what Solution Providers have to say about working with Asigra: http://www.asigra.com/resource-center/partner-testimonials
Users Name Asigra as Top Enterprise Backup Solution - Storage Magazine:
http://searchdatabackup.techtarget.com/feature/Users-pick-Asigra-and-Veeam-as-top-backup-applications
Asigra Named Gold Product of the Year for Backup and Disaster Recovery Software
http://www.asigra.com/about-asigra/press-releases/asigra-takes-gold-2014-product-year-awards-storage-magazine
Follow Asigra on Twitter at: http://twitter.com/asigra
Follow Centre Technologies on Twitter at: http:/twitter.com/CentreTech
About Centre Technologies
Centre Technologies is a privately-owned, leading IT company that provides IT solutions for businesses of all sizes in Texas and Louisiana. Since 2006, Centre Technologies has combined technology with business insight to create a customized set of services as unique as the organizations they were created for. Their approach to enhancing businesses with IT operates under the principle that, "Technology is the Centre of every business." For more information, visit www.centretechnologies.com
About Asigra
Trusted since 1986, Asigra provides organizations around the world the ability to recover their data now from anywhere through a global network of partners who deliver cloud backup and recovery services as public, private and/or hybrid deployments. As the industry's first enterprise-class agentless cloud-based recovery software to provide data backup and recovery of servers, virtual machines, endpoint devices, databases and applications, SaaS and IaaS based applications, Asigra lowers the total cost of ownership, reduces recovery time objectives, eliminates silos of backup data by providing a single consolidated repository, and provides 100% recovery assurance. Asigra's revolutionary patent-pending Recovery License Model provides organizations with a cost effective data recovery business model unlike any other offered in the storage market. Asigra has been recognized as a Gartner Cool Vendor and has been included in the Gartner Magic Quadrant for Enterprise Backup and Recovery Software since 2010. More information on Asigra can be found at www.asigra.com.
Additional Resources
Your business does not have to compromise between cost, protection, and performance. Contact Centre Technologies to discover the value C-BaaS can deliver to your business.
Originally published on March 19, 2015
Be a thought leader and share:
About the Author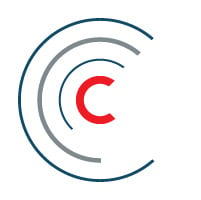 Centre Technologies
Centre Technologies is a full-service IT consulting and managed services provider headquartered in Texas, with a focus on mid-sized businesses. As a trusted IT partner for well over a decade, Centre is recognized for its local experience and enterprise-grade cloud and cybersecurity solutions. Centre is committed to helping organizations harness the power of technology to maximize their operational efficiency and exceed their business goals. Learn more about Centre Technologies »