Centre Named Centrify's "Rising Star Partner of the Year"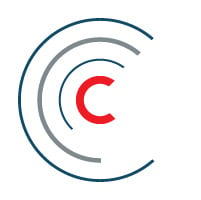 Centre Technologies
Centrify is our technology partner for unified identity management for enterprise. We work together to help our clients create a more robust and secure centralized infrastructure management system.
Today, we're honored to announce Centrify awarded Centre Technologies their Rising Star Partner of the Year award in the US market. Check out the full press release here:
Centrify Announces Channel Partner Network Awards Program
Inaugural Program Recognizes Centrify's Top Performing Channel Partners for Outstanding Delivery and Execution on Every Level of Engagement
SANTA CLARA, Calif. — April 7, 2015 — Centrify Corporation, the leader in unified identity management across cloud, mobile and data center, today introduced the inaugural Centrify Channel Partner Network Awards Program. The annual global program recognizes Centrify's top performing channel partners around the world for outstanding delivery and execution on every level of engagement, including customer acquisition and retention, market execution, sales performance and sales effectiveness.
"The purpose of our new awards program is to show our appreciation for the ongoing commitment our channel partners demonstrate in driving success with Centrify's technology solutions around the globe," said Nathan Adams, Channel Chief at Centrify. "It's an honor to have the opportunity to publicly recognize our committed partners as leaders in the channel partner community. They are demonstrating proven success in partnering with Centrify and our Centrify Channel Partner Program, helping stake out a clear leadership position for the company in the unified identity management sector."
"Mainline is honored to receive the Centrify North America Server Suite Partner of the Year award. The value of Centrify's products is clearly defined and easily understood, allowing us to strengthen our role as trusted advisors within our accounts," said Jeff Dobbelaere, Vice President of Technology & Alliances at Mainline Information Systems. "Centrify is delivering on the promise of unified identity management that is easily integrated, readily adopted and highly regarded, leading to successful deployments and satisfied customers time and time again."
The Centrify Channel Partner Network (CCPN) is a global network of value-added resellers, system integrators and distributors. The CCPN helps partners to achieve growth and profit by delivering unified identity management solutions that help customers strengthen security, meet compliance requirements, reduce IT expenses, and extend cloud and mobile technologies across the enterprise.
Centrify has named Corus360 as their first North America Partner of the Year. "For the past two years, Corus 360's partnership with Centrify has enabled us to open new doors and tackle new challenges," said Steve Johnson, President of Corus360. "I am elated with the recognition as the Centrify Partner of the Year because it underscores the value Corus360 and Centrify bring to our customers. In today's world, customers often struggle with accessing systems of records from multiple devices, and Centrify is able to provide identity management across the application stack to all systems of engagement. It's by understanding our customers' challenges that we become more relevant as vendors."
In 2014, Centrify more than doubled its channel revenue with contribution from new and existing partners, and also announced the world's first subscription-based managed service provider (MSP) program. Through Centrify's partner network, businesses of all sizes can leverage Centrify's unified identity management technology in a manner that suits the size and scope of their business at any given time.
Centrify continues to recruit new strategic partnerships, and this is proving to drive new revenue streams and strong alliances. Centre Technologies has proven to be a very strong partnership for Centrify. As a result, they were awarded the Rising Star Partner of the Year award for the United States market. "Centre Technologies is honored to accept this award," said Chris Pace, CEO of Centre Technologies. "Centrify plays a critical role in C-Stack, Centre Technologies' enterprise solution. C-Stack is a great product for our clients, and our business has grown ever since Centrify came on board. We're looking forward to a great future together."
To add to the above North America awards, SoftwareONE was awarded Centrify's Identity Services Partner of the Year for North America and CDW was awarded Centrify's Mac Authentication Partner of the Year for North America. Both are very strong partners for Centrify. Scalar Decisions in Toronto was awarded Rising Star Partner of the Year for the Canada market, IMMIX was awarded as the Centrify Federal Partner of the Year.
All global awards can be found at this link: http://www.centrify.com/2014-centrify-partner-awards/
About Centrify
Centrify provides unified identity management across cloud, mobile and data center environments that delivers single sign-on (SSO) for users and a simplified identity infrastructure for IT. Centrify's unified identity management software and cloud-based Identity-as-a-Service (IDaaS) solutions leverage an organization's existing identity infrastructure to enable single sign-on, multi-factor authentication, privileged identity management, auditing for compliance and enterprise mobility management. Centrify customers can typically reduce their total cost of identity management and compliance by more than 50 percent, while improving business agility and overall security. Centrify is used by more than 5,000 customers worldwide, including nearly half of the Fortune 50 and more than 60 Federal agencies. Visit www.centrify.com for more information.
Our Partners
Centre Technologies is an IT solutions company in Houston, Austin, Dallas, and New Orleans that thrives because of our DNA: our employees, clients, and our best-of-breed partners.
Learn more about how our relationship with our technology partners can create value.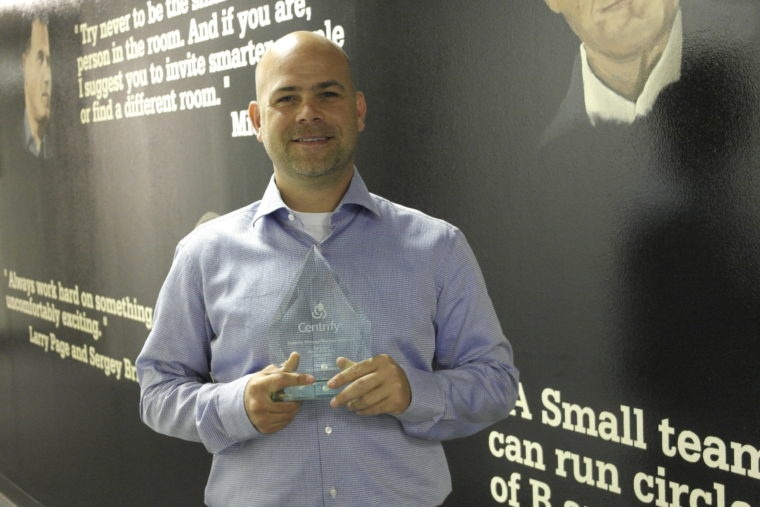 Originally published on April 7, 2015
Be a thought leader and share:
About the Author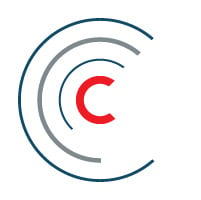 Centre Technologies
Centre Technologies is a full-service IT consulting and managed services provider headquartered in Texas, with a focus on mid-sized businesses. As a trusted IT partner for well over a decade, Centre is recognized for its local experience and enterprise-grade cloud and cybersecurity solutions. Centre is committed to helping organizations harness the power of technology to maximize their operational efficiency and exceed their business goals. Learn more about Centre Technologies »