Top Texas Cybersecurity Company Protects Businesses from Cyber Threats with New CISO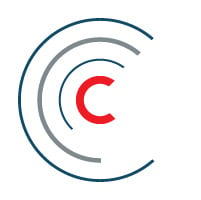 Centre Technologies
With the rise in sophisticated cyber threats targeting businesses in the Houston, TX area, there's been an increased focus on cybersecurity solutions. COVID-19 has sparked a new age — the emerging remote workforce age with increased adoption of cloud services. This new age has produced a need to stay sharp on the cyber security front. Thanks to Chief Information Security Officers (CISOs) like Anthony Leatherwood, Texas Small and Midsized Businesses (SMBs) can now stay one step ahead of evolving threat landscape on a global scale.
While Anthony Leatherwood boasts over two decades in the IT security space, it's his new role as the CISO of Texas-based IT and cybersecurity company, Centre Technologies, that gives him the ability to help businesses take their security a step further. At Centre, Anthony will oversee developing information security policies and procedures for businesses and organizations all over Texas, but especially in the Houston area. He will also oversee strategic, operational, and budgetary aspects of data management and protection.
Starting his career at Dell offices in Round Rock, TX, Anthony served as a Unix Linux administrator. He then continued to move up the management chain to the CISO position. Because of his extensive experience, Anthony is a wealth of information about the cyber security space regarding what is typical, what's trending, and what's to come. Throughout his career, Anthony has developed quite a lengthy list of certifications and memberships, including Certified Fraud Examiner (CFE), Certified in Governance of Enterprise IT (CGEIT), and National Incident Management System (NIMS), and InfraGard (FBI-affiliated nonprofit focused on national cybersecurity) among countless others.
Outside of having an impressive background in the security space, Anthony oversees Centre's Security Assurance and Compliance (SAC) group, Security Organization Control (SOC) 2 Type II security audits, consultive security mitigation, and Cybersecurity Maturity Model Certification (CMMC) Compliance Services. All of which aid Hill country businesses in fortifying their IT environment and blocking malicious programs from gaining entry.
Recently, Anthony Leatherwood was interviewed by the top tech podcast "When Bits Hit the Fan". In the interview, he not only shed some light on important tech topics such as cyber security threats but also, what businesses of today should be prepared for in the tech space. The episode touches on the importance of Managed Vulnerability Scanning (MVS), Employee Security Awareness, Managed Detection and Response (MDR), and Security Operations Center (SOCaaS) services among other important topics.
For businesses to continue to grow and stay in the global digital economy today requires a strong security posture to defend the organization against evolving cyber threats. At Centre, we work to reduce the complexity and implement proven enterprise-grade IT solutions to maximize investments and increase business productivity.

- Anthony Leatherwood, CISO
Companies in Houston, TX, and beyond will have Anthony to rely on for guidance on establishing information security policies and procedures. Additionally, he will oversee the strategic, operational, and budgetary aspects of data management and protection. Those who would like to gain insight on the tech space of today from the perspective of a CISO can listen to his two-part episode of "When Bits Hit the Fan", streaming on Spotify, Apple Podcasts, and Anchor. Anthony is looking forward to spreading cybersecurity awareness and solutions to organizations in the Houston area by leveraging Centre's memberships with the Westlake Chamber of Commerce and Round Rock Chamber.
Ensure your IT environment is strong enough to ward off the cyber threats of today (and tomorrow) by requesting an IT & Security Risk Assessment or meeting with Anthony Leatherwood.
Originally published on March 8, 2022
Be a thought leader and share:
About the Author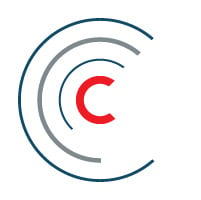 Centre Technologies
Centre Technologies is a full-service IT consulting and managed services provider headquartered in Texas, with a focus on mid-sized businesses. As a trusted IT partner for well over a decade, Centre is recognized for its local experience and enterprise-grade cloud and cybersecurity solutions. Centre is committed to helping organizations harness the power of technology to maximize their operational efficiency and exceed their business goals. Learn more about Centre Technologies »