Centre Assist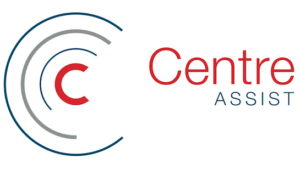 Centre Assist is a newly created program that delivers a free annual report of current year IT spending cost with Centre Technologies. The report also includes Centre's recommended solutions, intended to mature your IT infrastructure. Our objective is to ensure that your business goals are met, and your security risks are minimized.The report includes an Annual Enterprise Review with historical trending for up-to-three years, a gap analysis of all services proposed versus implemented, followed by a tailored strategy for implementing those recommended projects.
Tech Blog
Centre will be launching a new technology blog at the end of January to help answer your technology questions! We will be discussing a variety of topics, such as: planning ahead with a disaster recovery plan, maintaining your company's business continuity, big data - storage and backup FAQs, virtualizing your environment, ensuring your network is secure, and so much more!
CMAC
The CMAC™ (Centre Metrics Assurance and Compliance) Portal is a web-based system, which reports a measurement of the managed and hosted services we provide. The information displayed is never more than 24-hour old. In 2014 we will be adding three new dashboards to display information about Licensing, network Security and Change Management. We are also developing a new mobile app to make the CMAC™ portal even more accessible.