How to Avoid the Cost and Risks of Cybersecurity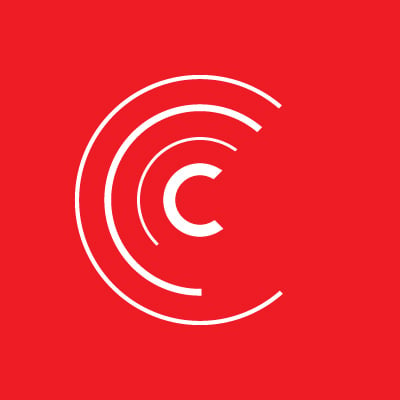 Cybersecurity and Compliance
UPDATED April 12, 2023
Like mutating bacteria, cyberattacks have been evolving into ever more pernicious threats. As quickly as companies arm themselves against the most recent attacks, a new and even more complex infection arises.
Somewhere, right now, out there on the Internet, someone is poring over a collection of hundreds of affordable exploit kits available on TOR and trying to decide which one to purchase to attack your network. They know your email addresses, they know where you work from LinkedIn, Twitter, Facebook or other social media, they know who your peers are at work, and in some cases they also know your password because you use a common one for all of your accounts because it's convenient...and with a little effort they can figure out which of your friends deal with the financial transactions in your company. All they need is for you to click on an innocent or very convincing link in an email sent to you from someone you believe is a peer...and they got you.
Why You Need Cybersecurity
The most commonly used style of ransomware appears through phishing or spam emails with executable attachments to initiate and quickly spread the malware by distributing infected messages to others in your email address lists – instantly making the messages more trustworthy, as they are coming from a known source.
Upon the infection of your networked computer, the trojan makes an initial connection to a command and control (C2) server to let the C2 server know it is active and available for additional commands. The C2 server will randomly deliver new variants of code, altering their behavior over time and making it both harder to detect with standard tools, or impossible with no tools. There is no preset schedule to these communications.
Some variants give the malware the ability to traverse across the victim organization's network looking for targets of value – often involving the financial functions of an organization – in order to inflict the maximum amount of damage.
Researchers believe that operators are renting their service to cyber criminals, who then use this to gain access to networks where the program is installed. Ransomware then enters enterprise systems long after they have been infected. From Aug. 2018 to Aug. 2019, it's estimated that some operators have generated $3.7 million worth of Bitcoin.
Because most organizations don't have the time, manpower or tools needed to locate these network intruders, attackers can take their time selecting when and where to best unleash their malicious payloads. And they can be very patient. There have been several documented cases where the hackers were in the network for more than 12 months before they encrypted the victim's data and demanded a ransom. For example, Marriott revealed that hackers had access to the networks of many of its hotel chains for four years before they breached the hotel's reservation system.
How to Avoid the Risks of Cybersecurity
Insurance options
Certainly, there are ways to offset the potential loss. Companies operating in highly regulated markets – or with contractual or legal requirements – should consider purchasing cyber insurance. In fact, any organization that deals with Personally Identifiable Information (PII) or Protected Health Information (PHI) should limit their cyber exposure. Most cyber insurance policies cover costs related to first-party breach expenses, such as:
Legal
Forensic Audit
Breach Notification
Credit Monitoring
Business Interruption
Data Restoration
Extortion
Telecom Fraud, and
Social Engineering Fraud.
Buyers Beware! Choose the Right Insurance Broker
Unfortunately, your cyber policy may not pay your claim if the attack strain was created by a nation state or is classified as a cyber weapon. In 2017, a major insurer refused to pay a $10 million claim by a U.S. company infected with NotPetya malware.
Launched as part of the Kremlin's effort to destabilize Ukraine, NotPetya was called "the most destructive and costly cyberattack in history," by the White House. The insurer refused payment by claiming the NotPetya malware was a "hostile or warlike action in time of peace or war" by a "government or sovereign power."
In cases like these, your best defense is a reputable insurance broker. A broker will get you the best deal on the most comprehensive policy. But, before you go out and interview potential insurance carriers, invest some time to learn more about cyber insurance by viewing the excellent collection of free videos found at the Travelers Cyber Academy.
How Centre can help you
As part of Centre Technologies' security specialists have been studying the changing world of cybersecurity and cyberattacks extensively. Our security assessments provide you with a detailed view of the security posture of your organization and identifies potential vulnerabilities across your environment, including recurring advisory-level consultation that manages threat detection and response. This ensures your organization's technology is in compliance with required regulations and mandates.
With security assessments, companies can easily determine their recommended baseline security level, accessing sound advice on business recovery and resilience or supplemental insurance coverage as needed. Consultation and assessments include a Business Impact Analysis and Risk Assessment on your entire infrastructure and development of a response plan to reduce potential threats and mitigate risk.
Partnering with Centre provides businesses constant access to seasoned IT security experts, who are knowledgeable of current and potential threats and provide a variety of services, including:
Assistance in creating a strategy to stop attacks and/or minimize their impact,
Security awareness and anti-phishing training to users and first responders,
Real-time vulnerability scanning,
Penetration testing,
Identification and prioritization of all your network weaknesses for most effective patching and/or mitigation, making cost-effective use of security budgets,
Tools and/or services to detect and block connections to malicious parts of the Internet, and
Creation or revision of your incident response, recovery or continuity plans.
Centre Technologies' security experts are equipped to provide businesses with response and recovery plans, including proactive Employee Awareness Training. They can develop a customized Information Security Management System Policy that provides guidance for protection, detection, response and recovery controls and even support a Security Operations Center (SOCaaS) with 24x7 active monitoring with up-to-the-minute threat intelligence and containment.
Don't make the mistake of not having the proper tools or services to detect and stop an infection before it evolves into a Ransomware Recovery Incident. The longer you wait, the greater the potential impact. Contact us to get started.
Originally published on April 12, 2023
Be a thought leader and share:
About the Author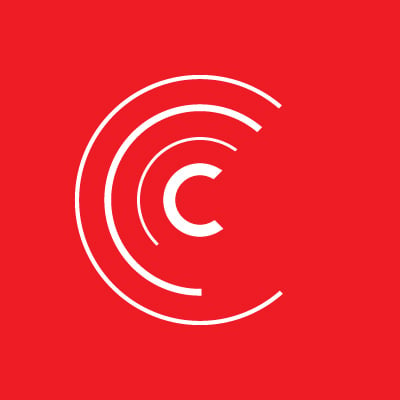 Cybersecurity and Compliance
Organizations entrust Centre with protecting their technology ecosystem and strengthening their security posture. Centre's cybersecurity and compliance solutions delivers layered IT security to protect businesses' employees, customers, and content from known and unknown threats. Through employee awareness training, detailed security assessments, and 24x7 threat containment, Centre is a trusted partner for businesses seeking comprehensive network and data protection. Learn more about Cybersecurity and Compliance »