5 Cybersecurity Red Flags to Watch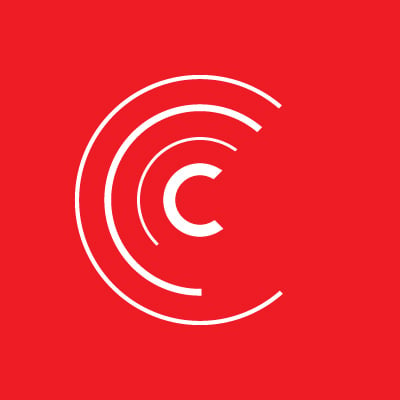 Cybersecurity and Compliance
Cybersecurity is a top concern among operations leaders, but it doesn't exist in a vacuum. If you're seeing trouble in other parts of your IT organization, it may mean your data is at risk.

Cyberattacks are only increasing in frequency. In the first half of 2019 alone, breaches exposed 4.1 billion records — a 52% rise from the same period the year before1. Small businesses are not immune: 28% of breach victims are small businesses2 If your organization isn't among the victims, don't celebrate quite yet. You may already have vulnerabilities that an attacker can exploit. "How would you know?" If your IT resources are being drained from just keeping up with security maintenance, you're likely facing vulnerabilities.
The good news is that solving your security problems will also make your IT organization more innovative, efficient, and responsive to customer demands. By partnering with the right IT services provider, you can be assured that your systems are receiving enterprise-grade 24x7 monitoring and incident response while freeing up your team to focus on more innovative work.
1.
The IT team is distracted from developing new products and services due to security monitoring or incidents

If your IT team is busy putting out fires, making configuration changes, and responding to user support requests, when are they going to find time to develop the digital innovations — whether process improvement or new products — that will differentiate your company from the competition? When the product pipeline slows to a drip, you can be certain that your IT team is missing other things as well, potentially putting your data in jeopardy.
2.
Your organization memory is getting faulty
When was the last time you performed a comprehensive security audit or updated your security protocols? Are you actively threat hunting and testing vulnerabilities of all networks and devices? Are you confident all of your employees can spot a phishing attempt? If you have difficulty answering any of these questions, you may be at risk and not even know it. IT staff turnover can mean that critical security measures simply get overlooked. When you partner with a trusted managed services provider, you not only gain continuous security monitoring, but also regular comprehensive assessments and the latest best practices for updating and enforcing security policies.

3.
Recruiting enough of the right talent has become difficult
Are you hiring more and more technicians to keep up with security maintenance demands? As your business grows and cybersecurity needs increase, keeping up with security tools and maintenance will only become more challenging. An IT services provider with cybersecurity expertise can support, monitor, contain, remediate, and report security threats to your business, which allows you to save time and resources by removing the need to backfill or train a security team.
4.
Rising IT infrastructure costs are inhibiting growth
The volume, velocity, and variety of data that organizations have to process and analyze to inform decisions in real time is increasing daily. Keeping up with this growth with legacy hardware and software is difficult, if not impossible. Every time you expand your on-premises infrastructure to meet increased demand, you add new operational costs on top of the capital expense of the hardware. You also add new potential vulnerability points within your network. Even worse, failing to scale to meet demand can cap your revenue growth and put you at dire competitive risk.

Delegating security maintenance to a trusted IT services provider means you're covered with a predictable monthly outlay. Partner with an IT services provider that has experience to help you migrate your IT infrastructure to the cloud, which replaces future CAPEX expenditures with a right-size OPEX cost structure.
5.
Application performance is suffering
Slow applications are an indication that you're not keeping up with infrastructure needs or that your IT team doesn't have the time or resources to make improvements. It could even mean that undetected malware is slowing down your network.
Neglect of critical systems causing performance issues will be identified by both employees and customers, causing frustration and uncertainty in your organization. This is a red flag that security threats are not being identified and resolved, leaving your business susceptible to timely and costly consequences. When you allow an IT services provider to take care of your security needs, you provide a safe, productive experience for your business, employees, and customers.
Cybersecurity is a critical component of operational success, but that doesn't mean it has to be handled in-house.
In fact, by delegating timely security tasks to a highly experienced IT services provider like Centre Technologies, you can turn your focus to business-critical tasks that will grow your organization while knowing that your data is in good hands.
To learn more about how Centre Technologies' security protections can reduce risks and protect your business, visit centretechnologies.com/security.
Originally published on May 10, 2021
Be a thought leader and share:
About the Author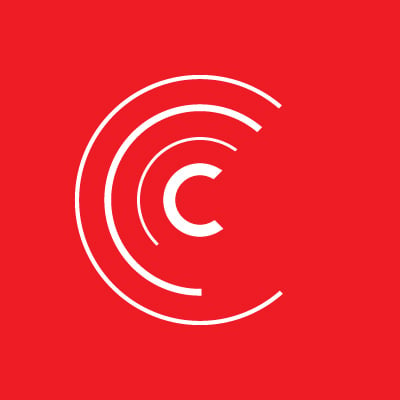 Cybersecurity and Compliance
Organizations entrust Centre with protecting their technology ecosystem and strengthening their security posture. Centre's cybersecurity and compliance solutions delivers layered IT security to protect businesses' employees, customers, and content from known and unknown threats. Through employee awareness training, detailed security assessments, and 24x7 threat containment, Centre is a trusted partner for businesses seeking comprehensive network and data protection. Learn more about Cybersecurity and Compliance »