5 Good Reasons To Promote Workplace Mobility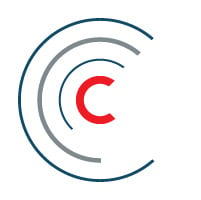 Centre Technologies
Workplace mobility will be one of the next great revolutions that will impact businesses of all sizes, and that's not necessarily a bad thing. Although certain enterprises may shy away from remote work, there is a growing case arguing in favor of a mobile workforce.
Emerging technologies, like cloud and virtualization, allow employees to take their work wherever they go. Mobile tools, like video conferencing, allow workplace communications to happen anywhere. In fact, 85% of IT managers say that allowing workplace mobility has made their company more efficient.
However, only 51% of IT managers think that the company they work for has an effective mobility strategy, and they raise concerns over device management, security, and network resources. However, experts predict that 2015 will be the year that that even more businesses convert to promoting workplace mobility to take advantage of its benefits.
Workplace Mobility Benefits
Portability
One of the best things about a Smartphone or tablet is that your employees can take it anywhere. These powerful devices can follow your employees as they travel to off-site meetings or do other remote work. In addition to working off-site, you can also use mobile devices within large enterprises to facilitate workplace communications wherever you go. For example, you can make calls from the services side of the building to communicate with your team in the office. Employees can stay engaged with work wherever they are without having to find a phone.
Real Time Data Capture
Apps and digital scans can upload customer and employee data in real time. This offers better business intelligence with less human error with the elimination of post-event data entry. It also helps your employees streamline a few of their data collection processes.
Availability
When you have a workplace mobility strategy, it's like always having your employees within reach. Likewise, your employees will always have the resources they need at their fingertips. Availability works both ways, and when done correctly, leads to more productivity, better workplace communication, and the ability to instantly reach employees who do remote work.
Productivity
More workplaces are adopting mobile apps that transform the way their employees work. Now, your employees can integrate context with their data and applications. In fact, a survey found that mobility increases workplace productivity by 55%. Employees are motivated when they are working with the tools that are right for them.
Teamwork
Workplace communication improves exponentially when you have a mobile workforce, and even employees charged with remote work can still stay connected to the rest of their team. Mobile apps allow your employees to contribute to the project from wherever they are, and the aforementioned availability means that internal issues can be addressed quickly.
Take Advantage of a Full-Service MDM Provider
Mobility has the power to transform the workplace experience. It provides better CRM tools, visibility, and an overall better user experience. Additionally, employees are ready and willing to adopt workplace mobility, meaning higher levels of adoption and satisfaction.
When you're ready to reap the benefits of workplace mobility, contact Centre Technologies today to help you develop and implement a mobility strategy that meets your needs.
Additional Resources for Workplace Mobility
What if there was an IT solution that ensured the security and scalability your organization needed to grow? Download this whitepaper to find out how to alleviate the fears about workplace mobility, and how to leverage mobility as a tool to manage your modern workforce.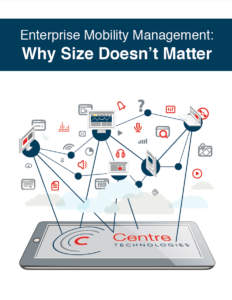 Download Enterprise Mobility Management: Why Size Doesn't Matter today.
Originally published on February 2, 2015
Be a thought leader and share:
About the Author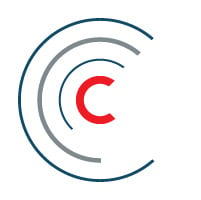 Centre Technologies
Centre Technologies is a full-service IT consulting and managed services provider headquartered in Texas, with a focus on mid-sized businesses. As a trusted IT partner for well over a decade, Centre is recognized for its local experience and enterprise-grade cloud and cybersecurity solutions. Centre is committed to helping organizations harness the power of technology to maximize their operational efficiency and exceed their business goals. Learn more about Centre Technologies »