Top 5 Best Practices for a Secure Backup and Recovery Strategy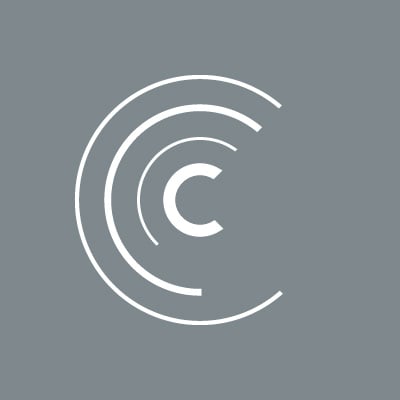 Cloud Solutions
While a backup process is necessary for any business, utilizing the right strategy for your business will ensure business continuity. There are tell-tale signs that your backup strategy is the most secure and effective for your business. If you dedicate time to create a good backup plan and optimize it, your business will operate efficiently with the confidence that your data is safe.
Major data losses can happen at any time without warning — which means that without a reliable data recovery, your data will be as good as lost forever. This may sound worrying, but it is a sad reality in a system where digital storage devices are prone to software bugs, human error, hardware failure, power failure, physical damage, and data corruption and hacking. You may not realize the importance of your data until you lose it and it is important that you perform regular backups. Otherwise, you will need to pay for expensive and time consuming recovery services that in some cases do not guarantee a complete, if any, data recovery.
Are you confident in the data backup and recovery strategy for your business? If not, you might want to invest in a IT Security and Infrastructure Assessment. Conducting an objective assessment of your entire IT environment not only brings visibility to security gaps, but can also reveal opportunities to improve business continuity.
What is data recovery?
Data recovery is the process of retrieving and repairing data that has been lost on your storage devices like a hard drive, USB, RAID or SSD devices. While it is possible to recover your data completely, it is also possible to recover only part of the data, or none at all, especially when a system is highly damaged or corrupted. Usually, the process involves hiring a specialist or simply using software. However, the method that is used depends on how the data was lost.
What are the benefits of having a solid backup strategy in place?
While you can't control what happens to your business, you can control how your business reacts. An effective data backup and recovery strategy not only saves your business from losing important data, but also offers the following benefits:
Scalable Security
As your business grows, so will its IT system. The bigger the system, the more potential threats it faces. When you utilize a solid backup strategy, you can have peace of mind knowing that data and systems are protected even if your technology footprint expands.
Reduced Risk of Revenue Loss
In the event of an outage or attack, every second matters. The more time you spend trying to get your system up and running, the more money goes flying out the window. With an effective backup strategy, you save data which saves you your time and money.
Easy Manageability
When individual end users (employees) are forced to perform their own backups, they're often irregular and inconsistent. With a solid backup strategy leveraging backup and disaster recovery services, however, end-users don't have to back up their own devices or accounts. It's a user-friendly process that stays consistent and works to prepare for unexpected situations.
Dependable Data Replication
Can you be sure that you'd be able to access all of your data despite an outage or attack? With an effective backup strategy that includes failover and data replication, your biggest worry will be getting things back to business as usual. You'll be confident that you have all of your data, so you can focus on resuming operations.
Rare Business Disruption
Fewer interruptions mean less downtime. Your effective data strategy won't disrupt users. In fact, they will barely notice a solution for backups is running in the background.
When you have a well-thought-out plan established for data backup and recovery, you're ensuring business continuity that transcends the unforeseen events that would ordinarily jeopardize it. Should you decide to forgo coming up with a backup strategy or simply push it off your to-do list, you could be left to defend your business from way more than cyberattacks or outages.
Risks that come with not backing up your data
Your data contains the heart of your business. Whether you commit to a data backup and recovery strategy or not, you could face legal troubles if you lose data. Employee records, general business data, historical records, contracts, and accounting info - the loss of these documents or anything similar can result in fines, penalties, class action lawsuits, and a tarnished reputation.
Outside of encountering legal troubles, here are a few circumstances you could encounter without an effective data backup strategy.
Physical Damage
Should an accident occur and something break within the physical components of whatever is holding your data, you will have to spend money to repair the item and additional time trying to retrieve the data.
Power Outages
A strategic backup strategy will save data regardless of outages. Without a said strategy, power outages can put a real dent in productivity and finances. According to a study done by the Department of Energy (DOE), outages are costing the U.S. economy $150 billion annually.
Device Theft
Did you know that 98% of all stolen laptops are never recovered. Nearly half of all device theft happens in offices or classrooms. Should this happen to any employee, you could allow business data to get in the wrong hands and further expose more data.
Hacking/Malware/Viruses
Without the proper safeguards in place, your data is a free game to hackers, malware, and viruses. An employee could be scammed through an email-based attack or phished through another means. Either way, vicious malware, viruses, and relentless hackers can compromise your data, subjecting your business to astronomical costs just to recover completely.
Natural Disasters
COVID-19 is a perfect example of a natural disaster that no one saw coming but impacted almost every aspect of the way business is done. Things that weren't exceptionally popular, like QR codes and face masks, became safety precautions used in everyday life. According to statistics, 40% of all businesses do not reopen after a natural disaster. Another 25% fail within one year. All it takes is the wrong natural disaster for your business data to be jeopardized.
Lost Customer Support
Recently, Microsoft Windows 7 users got to experience this first-hand. On January 14th, 2020, Microsoft announced that Windows 7 reached its End of Lifecycle (EOL). This meant that customer support, security updates, and technical support would be discontinued for Windows 7 users. If you don't have any support for the software you're using, your business is in a very vulnerable position and could be a target for cybercrime.
Top 5 Best Practices to ensure you have a Reliable and Secure backup strategy in place
Without a carefully composed data backup and recovery strategy, your business is subject to its threats.
Due to the recent addition of backups to ransomware's list of targets, traditional backups are no longer sufficient to safeguard a business' most valuable asset. It's critical to adopt a cutting-edge strategy that protects your organization's most valuable asset or you could risk costly downtime.

Monitor and Test Your Backups
If you experience an outage or data loss, it is not the time to question whether your disaster recovery solution is functional. You need to know that anything that claims to protect the heart of your business will do so.
How does one ensure a reliable, effective backup solution? It starts with keeping track of what's working and what isn't. Running routine tests and monitoring logs regularly for data lapses will keep you informed about the effectiveness of your data backup and recovery solution.

Implement a Modern Backup and Disaster Recovery Solution
Backup products that focus on providing backup solutions alone can mislead businesses. Legacy backup products don't consider threats in the modern era, resting on often outdated systems to provide backup solutions. Businesses need a solution that is not only updated and assumes the worst, but also ensures swift recovery after a disaster.
Avoiding damage to productivity, services, and reputation as a result of ransomware, phishing, and other cyber threats requires decisive steps to prevent attacks. The continuation of traditional backup-based data protection will not ensure data is protected nor will it address disaster recovery challenges as they evolve.
The most important things when it comes to data recovery is the time it takes between the moment of disaster and restoration, whereby the system begins to resume working (recovery time objective or RTO) and in case of a disaster, how much work is lost without affecting the continuity of the business (recovery point objective or RPO).
These two issues are measured in terms of minutes, hours or days; and the shorter time they take, the better it would be for your business. This depends on the type of cloud disaster recovery that you choose. For instance, cold site is a data center that is either virtual or physical whereby regular backups can be reinstated to the sleeping servers. It has longer RTO/RPO values which makes it cheaper and common among SMBs. A warm site, which is internet based and uses more infrastructures, has a reduced RP/RTO time (to minutes) and costs slightly more than the cold site. There is the geographically dispersed high availability site that uses advanced DNS and provides instant backups in real- time.

Utilize a Ransomware Blocker
Nowadays, there are more malware and ransomware threats than legacy solutions can account for.
Despite the ability to detect known threats through traditional anti-virus software, a ransomware blocker makes it possible to identify ransomware strains that have never been seen before. Ultimately, the result is a data shield that keeps all of your information secure against growing perils.

Implement a Holistic Approach
Business operations require comprehensive security of the entire IT infrastructure (physical systems, virtual systems, cloud services, and mobile devices). This means implementing a backup solution that integrates several advanced security-oriented technologies.
With every aspect of your IT infrastructure considered, you can be confident that in unforeseen events your data is protected on all fronts.

Leverage Off-Site Cloud Storage
The truth is, it's not just about creating a secure, complete backup. It's also important to have a reliable, accessible copy stored off-site. By leveraging the cloud, secure data off-site can be used to optimize a backup.
The current information technology trend that is highly promoted has everything to do with cloud services. Unfortunately, this is also an area that is marred by misinformation just like any other new concept. Despite all this, its use has not been overshadowed and this is why more and more companies and businesses are starting to leverage cloud services.
When companies switch to cloud services from on-premises infrastructure, they can move their data, applications, and operations to the remote server. Setting up a cloud environment requires an evaluation of security and performance needs, reorganization, and some purchasing decisions. The result is the confidence that in events where data has the potential to be compromised, it is still accessible and in your hands.
Additionally, there are more cloud disaster recovery benefits compared to the conventional methods. With the cloud, recovery time is greatly reduced and the process is cost effective compared to the conventional tape backup. Another thing is that you can adjust the costs and performance of your disaster recovery platform in the cloud whereby you can decide to move priority systems and leave the less important ones to reduce cost.
secure business continuity through A sturdy data backup strategy
By implementing these core elements of the foundation of data backup and recovery, you provide your business with a solution that stays ahead of the curve with cutting-edge security features built-in at every stage. Enhance data security with solutions that work in tandem with other defenses, incorporate off-site storage, and have a modern solution that can handle today's data threats.
Planning to implement a backup and disaster recovery solution to protect your data, reduce revenue, and limit productivity losses in the event of an outage or attack?
Getting in touch with Centre Technologies is the first step in securing your data.
Originally published on October 28, 2021
Be a thought leader and share:
About the Author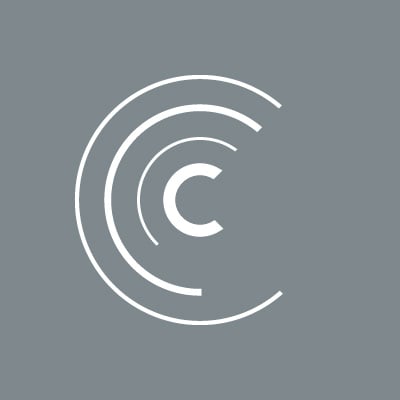 Cloud Solutions
Organizations partner with Centre to harness the benefits of cloud services and minimize the cost. Centre's cloud services deliver comprehensive planning and dedicated support so customers can choose, navigate, and secure their cloud journey with confidence. With a focus on personalized solutions, Centre's certified experts help customers achieve their business goals through public cloud services, private hosting options, or a combination of both. Learn more about Cloud Solutions »