Help! How Do We Store the Massive Data from Body-Worn Cameras?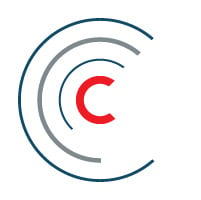 Centre Technologies
From Tasers to dashboard cameras, technological innovations have always been seen in the growth and development of law enforcement. However, the newest approach to collecting evidence is getting a lot of attention in IT world. The Justice Department announced that grants totaling more than $23 million have been awarded to law enforcement organizations in 32 states to expand the use of body-worn cameras (BWC).
From privacy to security, this relatively new technology comes with many IT concerns – but storage tops the list.
Getting Down to it: The Technology
Like any other form of digital video, BWCs have a great impact on storage. The recordings are digital data that must be uploaded and stored in a highly-secured environment, and the amount of data generated from recording high-quality video is immense. In fact, according to a GovTech post, the Chula Vista Police Department in California discovered that a 30-minute video took about 800 MB of storage space. With 200 officers, that's 33 terabytes of data for each year!
Locking Down the Data
Law enforcement agencies will need a tight security system in place that protects the data from being lost or mishandled. To properly safeguard the data, an agency can:
Prevent tampering

–

Making sure that only those with permission are granted access to the data.

Perform regular audits

–

Keeping record of who is accessing the data and why.

Conduct backups

–

Whether done manually or automatically, having such protection is essential.
How Long Does the Data Need to be Stored?
Most of the daily footage will play no part in investigations. This data is considered non-evidentiary and will not require long-term storage. The average time frame that non-evidentiary data is kept can be between 60 to 90 days. However, footage that involves some type of investigation (evidentiary) needs to be stored longer – and it comes with even more stringent, security regulations. Some evidentiary data may need to be stored for up to 20 years depending on the length of time it is needed for investigation.
Internal Storage Vs. The Cloud
When it comes to storage options, law enforcement agencies who are adopting the BWC program have a lot to consider. The agency may choose to internally store the data or to contract with a private company to use cloud-based storage.
Some internal approaches to storage can include (1) forming a team to manage the hardware and software needed to store digital data or (2) creating a system that involves copying the videos onto DVDs or CD-ROMs and storing them in a secure location.
Storage for large amounts of data is costly, and the longer you store the data, the more expensive it is. In fact, data storage costs can reach $2 million annually for a police department.
However, internal storage can be even more of a hassle to deal with. From executing storage solutions to managing the physical location, storing data internally will put a financial burden on many agencies.
Storing data in the cloud can reduce costs and provide a better safety net for your sensitive data. Encryption is key in cloud computing – it protects access points and increases resiliency against data loss. Most cloud storage providers also conduct regular backups to ensure the data is available when it is needed. Some benefits of cloud storage are:
Data is saved in a secure location

More effective approach to access and backups

Offload the burden of managing a storage location

Reduced storage costs
Agencies will save money, time, and a large number of headaches by implementing the services of a cloud storage provider. When choosing the best fit for your storage needs on the cloud:
Work with a vendor you can trust.

Choose a system that has reliable and automatic backup procedures.

Consult with legal advisers and enter into a legal contract that governs the vendor relationship.
Top-Notch Security and Storage with Centre
Centre Technologies has the technology you need to store and protect your data. Our enterprise-level approach to storage, backup, and security paired with best-of-breed technology are sure to ease your BWC concerns. Stress no more, Centre's got you covered. Contact us today.
Originally published on October 26, 2015
Be a thought leader and share:
About the Author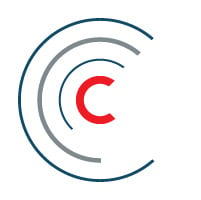 Centre Technologies
Centre Technologies is a full-service IT consulting and managed services provider headquartered in Texas, with a focus on mid-sized businesses. As a trusted IT partner for well over a decade, Centre is recognized for its local experience and enterprise-grade cloud and cybersecurity solutions. Centre is committed to helping organizations harness the power of technology to maximize their operational efficiency and exceed their business goals. Learn more about Centre Technologies »