Why Does Your Business Need Cloud Hosted Services in Dallas?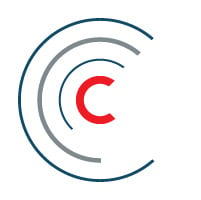 Centre Technologies
The better question, perhaps, is why DON'T need you have cloud hosted services in Dallas? According to Inc., by 2020, 80% of businesses will be doing business in a private or secured public cloud for:
Storage
Disaster recovery
Business continuity
Mobile device management
Virtual desktops and applications
You do not want your business to fall behind, but you may not truly understand the benefits of cloud hosted services in Dallas. What with Dallas's reputation for frequent tornadoes, severe storms, grass fires, residual hurricanes from the Gulf, and floods, you should consider the consequences of moving into a mostly digital future without some form of hosted services.
Types of Cloud Hosted Services
Public Cloud
These are the clouds that you see advertised by major distributors like Amazon, Apple, Microsoft, and others. Public Clouds range in price from free to a mid-range monthly fee. Although public clouds fit the needs of many everyday consumers, they do not offer the tight security and accessibility that businesses need to keep their competitive edge and secure their assets.
Private Cloud
Private cloud can be broken down into two categories: self-hosted private clouds or partner-hosted private clouds. Self-hosted private clouds have their servers onsite at the business and are maintained, serviced, and updated by their owner. Partner-hosted private clouds are created with a third-party, like your IT solutions provider. Instead of maintaining your own cloud servers, your cloud hosted services provider will have a dedicated set of servers for you in their own center. In other words, for a monthly rental fee, your business can enjoy the benefits of enterprise-level cloud hosted services in Dallas without having to maintain it yourself.
Hybrid Cloud
Hybrid clouds are a combination of both public cloud, private cloud, and dedicated servers working together in a holistic infrastructure environment. The infrastructure pools resources from all three hybrid cloud components, and it optimizes the way the organization uses its technical resources. Most modern enterprises require a hybrid cloud in order to meet the demands of the business.
What is the Benefit of Cloud Hosted Services?
As years pass, the capabilities of cloud hosted services have grown. The innovative new technologies to support data, applications, and storage in the cloud have only improved the cloud's security, efficiency, and accessibility. Take a look at all of the things your business can do with cloud hosted services in Dallas:
Highly accessible offsite storage for disaster recovery and business continuity.
Virtual desktops for anywhere, anytime access to your workspace.
Provide a platform for a mobile device management strategy.
Cloud video conferencing and seamless communications.
De-duplicated data and application backup and storage.
Pooling of resources like network, data center, communications, and workspaces.
In short, cloud hosted services provides a manageable and scalable solution for many IT problems that used to be dealt with separately. Enterprise-level cloud is more than just a way to back up data, it opens doors to optimize the way you already do business.
Learn About Cloud Hosted Services in Dallas at a Special Roundtable Luncheon
We have three hosted services packages and IaaS and BaaS services to keep your business running smoothly within the safety of the cloud. We proudly serve businesses like yours throughout the Dallas metro, and our cloud hosted services in Dallas are designed to provide you with value that extends far into the virtual future.
Learn about cloud hosted services in Dallas first hand at a special Luncheon and Data Center Tour at the Cyrus One Data Center in Carrolton. Register for this one-of-a-kind event today with the link below.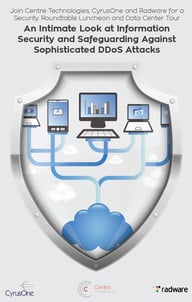 Originally published on September 7, 2017
Be a thought leader and share:
About the Author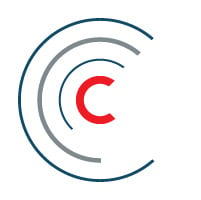 Centre Technologies
Centre Technologies is a full-service IT consulting and managed services provider headquartered in Texas, with a focus on mid-sized businesses. As a trusted IT partner for well over a decade, Centre is recognized for its local experience and enterprise-grade cloud and cybersecurity solutions. Centre is committed to helping organizations harness the power of technology to maximize their operational efficiency and exceed their business goals. Learn more about Centre Technologies »