VDI Solution for Energy Oil and Gas Company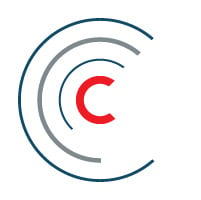 Centre Technologies
This oil and gas company was still in its startup phase when it decided to come to Centre Technologies for Virtual Desktop Infrastructure services. This company worked to acquire, develop, and deploy assets to create significant value entity on a traditional IT infrastructure. Because they already trusted Centre Technologies as the sole manager of their IT systems, they looked to Centre to provide guidance and best practices to effectively and efficiently bring their organization to the cloud.
Challenge
Experiencing Traditional IT Infrastructure Challenges
This particular company already developed a level of trust with Centre Technologies due to the fact that Centre was responsible for setting up and managing the traditional IT infrastructure environment of their parent company.
As smooth as this system was, they didn't want to endure the cost of investing in aging legacy technology as a startup company. Realizing that doing so would also leave them vulnerable to problems sparked by an unforeseen global pandemic and projecting growth of the company, they knew that they needed a solution that wouldn't force them to budget for more space and more equipment to ensure optimal productivity.
When they approached Centre, they had given thought to and decided on a cloud solution being their best bet to maintain cost efficiency and ensure optimal productivity amidst scaling quickly and organically.
Solutions and Results
Implementing Virtual Desktop Infrastructure Services
The transition to VDI services was barely noticable to employees of this company, even though the difference in service would be the very opposite. This company utilized GPU-enabled desktops and Azure services that allowed them to run file servers, storage count, VPN gateway, and app servers.
This enabled the company to enjoy a reduced footprint with minimal energy and utility usage. Along with the reduced footprint, this company achieved 70% less downtime due to the absence of once-required IT maintenance upgrades.
70%
Improved uptime by replacing maintenance of OS, compute, storage and network updates with cloud automation
The work experience was enhanced via features of VDI such as "Bring Your Own Device" (otherwise known as "BYOD"), increased accessibility, augmented workforce mobility, enhanced disaster recovery, and improved security consistency. VDI increases security by having a single place to deploy updates. And if there is an issue, the virtual desktop can be reset remotely.
Looking Forward
Ongoing Cloud Solution Benefits
This company utilizes VDI services that continue to amplify their productivity, reduce their energy footprint, and increase their operating capacity. They have since setup been able to enjoy Endpoint Detection and Response (EDR) for the endpoints that are running VDI services.
If you need remote workforce flexibility, business continuity, and security consistency meet with IT consultants at Centre Technologies to get more information on our Virtual Desktop Infrastructure (VDI) solution.
About this Energy Oil & Gas Customer
This company was founded in February 2007 as an upstream exploration and production company. The company is primarily involved in acquiring, developing, and utilizing assets to create a significant enterprise value. By acquiring long-term reserves with low risk and moderate capital requirements, the company maintains a disciplined, opportunistic acquisition approach.
About Microsoft Azure Virtual Desktop Services
Azure Virtual Desktop combines the scale, security, and cost benefits of Azure and Microsoft 365 for a secure remote desktop from virtually anywhere. This Desktop-as-a-Service (DaaS) offering allows organizations to run virtual applications and desktop services in the Azure public cloud, including leveraging Azure Active Directory and operating systems to deliver resources to employees.
Originally published on April 26, 2022
Be a thought leader and share:
About the Author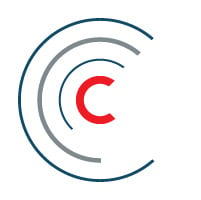 Centre Technologies
Centre Technologies is a full-service IT consulting and managed services provider headquartered in Texas, with a focus on mid-sized businesses. As a trusted IT partner for well over a decade, Centre is recognized for its local experience and enterprise-grade cloud and cybersecurity solutions. Centre is committed to helping organizations harness the power of technology to maximize their operational efficiency and exceed their business goals. Learn more about Centre Technologies »