IT Solutions Management in Action: Managed Services save Real Clients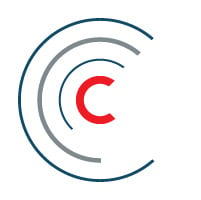 Centre Technologies
Real Clients Benefit from IT Solutions Management
Managed services are not helpful only in theory: they are critical to the success of many clients who use a managed services provider, or MSP. However, not all MSP's are created equal, and the following real scenarios demonstrate why. Centre Technologies doesn't offer just one, two, or three services when they become a client's IT solutions management company. We offer six solutions that comprehensively protect each of our clients.
Scenario #1: The Blackout
Blackouts happen- they're just part of life. However, when you're a business, being unprepared for blackouts can mean losing critical business data. One company had chosen Centre as its managed services provider to provide staff augmentation and support. When a blackout hit their servers, the company worried that they had lost a good portion of their data and, worse, their time because they didn't truly understand the benefits of managed services.
Centre immediately knew about the problem due to our 24/7 monitoring, and we were able to cut the client's downtime by more than half with our remediation service.
Scenario #2: The Security Threat
Prior to becoming a managed services client, one business had gone several years without updating their server or adding patches to their network applications. Part of Centre's IT solutions management program involves proactive maintenance, including patching and system updates. Centre also installed its standard security protocols to protect the company in real-time with enterprise level security software.
To date, none of Centre's managed services clients have fallen victim to a security threat. Additionally, Centre uses enterprise level reporting with Centre Metrics Assurance and Compliance (CMAC). This allows each client to see the same reports as the certified consultants who watch their system. Our knowledge becomes your knowledge.
Scenario #3: The Storm
A company located on the Gulf Coast, like Houston or New Orleans, has a lot to worry about, and one of their greatest pain points is preparation for one of nature's most unforgiving September creations: the hurricane. IT solutions management can do many things, but it can't stop nature. However, each of Centre's managed services clients are made the following promise: one episode of downtime pays for an entire year of managed services.
Centre doesn't believe in putting bandages on IT problems, or putting out fires when problems do happen. The managed services technology stack is created on a strong infrastructure foundation that allows us to quickly remediate downtime. Our clients can't afford downtime, so we make preparations to avoid it when downtime is unavoidable with several collocation in areas that are far from the disaster zone.
Scenario #4: The Upgrade
As part of Centre's proactive maintenance, it is our responsibility to offload the task up upgrading all of our client's software and hardware as our IT manufacturing partners upgrade. It keeps our client's infrastructures compliant and manageable. For example, come July 2015, Windows will no longer support Windows Server 2003. Currently, none of Centre's managed services clients have this outdated Windows Server, but we are prepared to help all future managed services clients with a 2003 server complete their upgrade seamlessly.
Scenario #5: The Helpdesk Ticket
Centre provides a service level agreement to every managed service client based on the severity of the technical problem. When an employee of a company whose IT is managed by Centre places a help desk ticket by phone, email, or CMAC, they receive a confirmation of receipt within 15 minutes. For critical issues, Centre regularly responds in about 2 minutes. Our clients know to expect fast support response times for their helpdesk tickets.
Scenario #6: The Ongoing Partnership
Each managed services client is automatically signed up for six services:
Support
Remediation
Proactive maintenance
Monitoring
Reporting
Security
What most don't realize is that Centre provides an ongoing partnership with every managed services client. IT solutions management is more than just providing services. It's about providing a seventh service- value.
Are You Ready to be More Than Just a Number?
We know that you and your employees are more than just a helpdesk ticket number. At Centre Technologies, we pride ourselves in approaching our clients as a valued member of your team. We want you to have high expectations of our customer service and enterprise level IT solutions management.
To learn more about our Managed Services packages, contact us directly today at 281-506-2480.
Additional IT Solutions Management Resources
Now available for business owners and IT pros: Managed Services 101. Download a copy of our free eBook today to learn about:
Modern technology threats facing your business in 2015
An IT solution that can free up your time to focus on your core business
Protecting and enhancing your network infrastructure
The truth about what a managed services offering is all about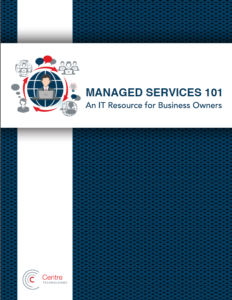 This complimentary resource is a practical guide to help you understand the importance of finding an MSP that provides enterprise-class services at the local level. Learn more and download your free copy of Managed Services 101 today.
Originally published on November 10, 2014
Be a thought leader and share:
About the Author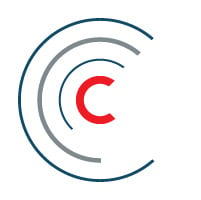 Centre Technologies
Centre Technologies is a full-service IT consulting and managed services provider headquartered in Texas, with a focus on mid-sized businesses. As a trusted IT partner for well over a decade, Centre is recognized for its local experience and enterprise-grade cloud and cybersecurity solutions. Centre is committed to helping organizations harness the power of technology to maximize their operational efficiency and exceed their business goals. Learn more about Centre Technologies »