Local Managed IT Services for Small Businesses Improve Profitability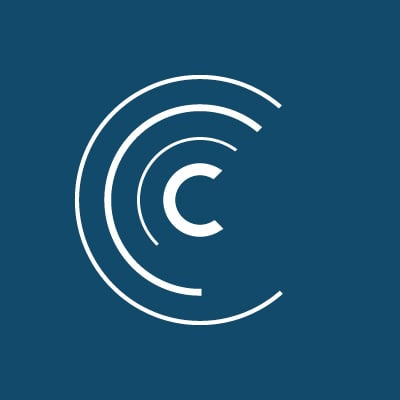 Secure Managed Services
Small and medium businesses (SMBs) often possess limited resources. They need to deploy these resources in such a way as to maximize profitability. Questioning the ability of outside service to provide that profitability is a wise way to determine which services can actually help businesses advance their bottom line. Managed services for small and medium businesses offer many desirable services, from implementing the latest technology solutions to offering 24/7 monitoring of a company's IT infrastructure. The good news is that these services are not just a luxury. They actually help contribute to the bottom line of SMBs.
Managed services improve employee productivity.
Productivity leads to profitability in many cases. The more your business can get done every day, the more you can create the systems, products, and advertisements you need to drive sales. Local managed services for small businesses play an important role in improving your company's, and your employees', overall productivity.
For example, managed services keep your business up to date with the most modern technology. Whether this means implementing a new VOIP phone system so your employees can manage sales calls on the road, or providing employees with faster and more reliable computers, these services maximize your employees' ability to do their jobs well.
As employees enjoy the technology they need to succeed, you will see an increase in their productivity and in results from that productivity. Systems that allow your sales team to organize, categorize, and update leads, for example, can cut down on research time and improve the success rate of their sales meetings. That kind of streamlined technology-driven productivity is good for businesses of any size.
Managed services allow for focus.
Small business owners often have to manage many areas of the business at the same time. Juggling many tasks at once means that their time and energy is at a premium. Small businesses may be able to implement some of the technology solutions that managed services can, but they do so at a cost.
Learning about these solutions, choosing the right ones for their business, and then implementing them requires time and energy that most business owners simply do not possess. If they spend time researching cloud storage solutions, for example, they are not spending time developing their product line, developing a vision for the year, or completing other tasks that can help their business to grow.
Managed services for small and medium businesses help to improve the profitability of the business by taking technology management tasks off the plate of the business owner. You no longer have to worry about when your software was last updated, why your phone system is currently glitching, or what firewall will provide the best security for your sensitive data. Your managed services provider can do all that for you.
With your extra time, you can focus on growing your business. You may have time to pursue a new idea, develop and roll out a new product, or start targeting a new market with your advertising campaign. Whatever tasks you choose, you can pursue profitability because you do not have to pursue technology solutions.
Managed services for small and medium businesses deploy technology to solve problems.
Managed IT services have a wide array of technology solutions at their fingertips. The right provider will also bring deep experience and creativity to the solutions they offer. As a result, they are the perfect resource for finding solutions to obstacles to sales and productivity in your SMB.
You do not need to have the solution in mind when you contact a managed services provider. Sometimes, you may not even know for sure what the problem is. You may simply notice that your conversion rate is lower than you want it to be or that your sales team struggles to close sales despite having access to strong leads.
The provider you select can help you to identify the areas where technology, or a lack thereof, is contributing to the problem. They may even identify areas where technology can help to solve issues that you do not even realize were lowering your profitability. They can then use their expertise and creativity to develop technology solutions that address those issues and raise your business' overall profitability.
Managed services minimize downtime.
Downtime is a profitability killer. Even one hour of downtime for your website, for example, could cost you thousands of dollars. Avoiding issues that bring your website, phone system, or other areas of your IT infrastructure down is critical in maintaining your company's profitability.
Managed services for small and medium businesses minimize downtime for all of their customers. They do so in a couple of important ways. First, they take a proactive approach to monitoring your IT infrastructure. By catching and addressing problems before they take down your system, these providers can reduce the amount of downtime your business experiences.
Second, these services provide a rapid, round-the-clock response to any issues that do arise. Whether you are trying to fix a website glitch at 1 a.m. the night before a product launch or trying to track down a security breach before it can lead to data loss, your managed services provider can offer you immediate support and a fast resolution.
Using your resources to invest in a managed services provider can be a profitable move for your SMB. This provider can offer you improved productivity, greater focus, creative solutions to problems that are limiting your company's profitability, and they minimize costly downtime. With rapid response and proactive monitoring of your system, along with access to the latest technology solutions, this provider could be just who you need to increase your company's success.
If you want to learn more about the advantages a managed services provider can offer your SMB, reach out to Centre Technologies. We offer solutions tailored for small and medium businesses as well as an array of services that can take your business to the next level.
Originally published on March 14, 2020
Be a thought leader and share:
About the Author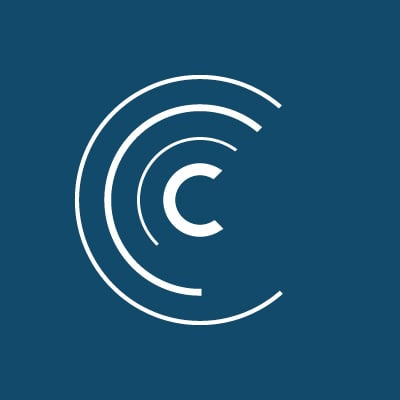 Secure Managed Services
Organizations trust Centre to deploy, manage, and secure IT solutions that ensure day-to-day business continuity and increase operational efficiency. Centre's Managed Services provide 24x7 secure by default IT support and proactive consulting that keep businesses moving. Centre Assist™ technical consultants work alongside customers to deliver innovation and business optimization by being an extension of their team. Learn more about Secure Managed Services »