Why Do Businesses Turn to MSPs for IT Managed Services?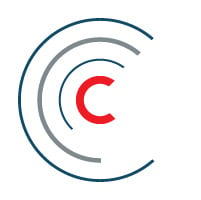 Centre Technologies
According to new research by CompTIA, more businesses are turning to Managed Services providers, or MSPs, for managed IT solutions. While traditional in-house IT departments are still the norm in mid to large organizations, even enterprises are discovering the value of augmenting their organization with managed IT solutions.
Top 5 Reasons Why Business Chose MSPs
Enhanced Security and Compliance
RSA president, Amit Yoran, delivered a keynote speech where he said, "Let's do things differently; let's think differently; let's act differently. Because what the security industry has been doing has not worked." In his speech, he discussed how the security industry needs to shift its thinking away from traditional prevention and mitigation methodologies, and develop strategies towards detection and response.
In-house IT departments, in the bustle of everyday operations, can easily lack the time, or the specialized talent, its takes to keep their infrastructures updated with the latest security. MSPs are responsible for keeping up with industry security trends and keeping your organization compliant.
Offloading IT Pains
In-house IT departments are usually backlogged with a steady list of end-user support requests, projects, documentation, performance upgrades, and more. MSPs help offload everyday IT pains (like daily support and monitoring) to give in-house IT staff the freedom to pursue other strategic projects aimed at business growth and development.
Staff Augmentation
CompTIA's 2015 press release detailed the results of a survey which found, "Six in 10 customers describe their managed services engagement as a collaborative arrangement with their internal IT department." Very rarely will an enterprise terminate its existing IT staff in favor of a fully managed external IT department. This assurance, and the continued trust the IT staff have in their management, plays a large part in the continued adoption of managed IT.
Reliability and Support
Especially for SMB's, managed services provide something critical: affordable IT support which offers additional value. Technology is the beating heart of every business, and organizations of all sizes deserve the ability to leverage it. SMB's can partner with an enterprise IT solutions provider for less than the cost of running their own IT department in-house. With an MSP, even small businesses can enjoy the same performance and infrastructure capabilities as a large enterprise.
Monitoring and Reporting
Some MSPs offer packages that exclusively offer monitoring and reporting. Monitoring an entire infrastructure can be a challenge to large enterprises, and offloading this task to a managed IT solutions provider ensures "eyes" on their systems at all times. The MSP will then be responsible for detecting possible intrusion attempts, identifying problems, and reporting them to the in-house IT staff for remediation.
Exploring Managed IT Solutions with Centre Technologies
Managed Services by Centre Technologies provides your business with 24/7/365 support, remediation, monitoring, reporting, maintenance, and security. Our consultants gauge the value of our services by the number of support tickets you don't have to submit.
Avoid cookie-cutter IT and explore the true value of a local MSP with national reach. For more information about our managed IT solutions, download this cutsheet or contact us directly.
Originally published on July 28, 2015
Be a thought leader and share:
About the Author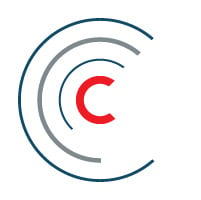 Centre Technologies
Centre Technologies is a full-service IT consulting and managed services provider headquartered in Texas, with a focus on mid-sized businesses. As a trusted IT partner for well over a decade, Centre is recognized for its local experience and enterprise-grade cloud and cybersecurity solutions. Centre is committed to helping organizations harness the power of technology to maximize their operational efficiency and exceed their business goals. Learn more about Centre Technologies »