How to Solve the Biggest Problems with BYOD for Better Workplace Mobility
Published on February 25, 2015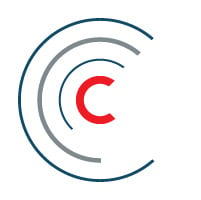 Centre Technologies
Many experts believe that workplace mobility practices are on the rise, with BYOD at the heart of this movement. However, poorly implemented BYOD can result in $2.1 million dollars in down time losses thanks to security issues.
Learn more about the biggest problems with BYOD and which technologies to use to mitigate them.
Employee training and compliance
Employees are usually more than happy to bring and use their own devices for work. Studies say that 85% of businesses with a workplace mobility strategy report higher rates of employee satisfaction. However, employees need to adhere to a BYOD policy in order for the operation to be successful. IT departments need to create material to properly train their employees on the following practices:
What devices will be supported?
What mobile operating systems (Android or iOS) will be supported?
What apps, if any, will be supported?
What reimbursements, if any, can the employees expect?
Address security issues with BYOD policy, including:

Password policies
Public Wi-Fi security and awareness
Loss and/or phone theft policies

Who owns data on the phone?
Employees should also be required to sign a compliance agreement upon completing BYOD training to eliminate any future questions about ownership, loss, or confidentiality breaches.
Lack of Policies and Uniform Adoption
How many businesses have "exemptions" for upper level management? Uniform adoption of the same BYOD policy is the only way to close security holes. Likewise, lack of policy altogether puts a business at risk for data compromise. The only time an MDM strategy will work is if every employee in the entire organization adheres to the same set of regulations.
Like employee training and compliance, your organization should institute the same BYOD governance policies across the organization.
Security Issues
Many organizations give their blessing to employees to use their phones at work without considering key inherent security risks:
Lost devices
Damaged devices
Employee exit strategies
A critical part of any BYOD policy is a strategy to remotely wipe company data from a compromised device. Select MDM technology that will give you the capability to remotely wipe any device to protect your company's data.
Privacy Issues
Employee privacy issues are another problem with BYOD that many organizations forget to consider. An article by the Indiana Business Journal reports, "Employees want to keep prying eyes, including those of their employers, from looking at the photos of their children, text messages from friends, and emails from family stored on their mobile devices" (Odendahl, M., 2014).
While employees like the convenience and ease of using their own devices, they want a clear separation between their work information and their personal information. The best technology to address employee privacy issues is application-based MDM software. It gives employees the ability to access, read, and modify files on the cloud from their device. Therefore, if the company needs access to those files, management only needs to view the files stored in the cloud. They will never need to access the employee's personal device.
Deployment, Procurement, Support
Even if a business recognizes the need for MDM, they might experience challenges in acquiring, deploying, and supporting their solution. Some IT departments are already stretched to their limit, and many cite this as a reason for delaying the implementation of a real BYOD policy.
Secondly, there are often problems with supporting employee devices. If there is no uniformity in policy and usage, how can the IT department be expected to support a myriad of devices? The problems these employees acquire may be beyond the scope of the IT department's responsibilities. The best way to address this problem with BYOD is to get help from an IT solutions company to design and deploy your MDM solution. They can also support your employees' devices and relieve your IT department of that burden.
Solutions for Problems with BYOD
BYOD can be a powerful motivator and method of promoting effective workplace mobility. However, you need a combination of BYOD governance policies and the right mobile technology to correct problems with BYOD. If you need help getting started, contact the mobility experts at Centre Technologies to learn about your MDM options today.
Additional Workplace Mobility Resources
Enterprise mobility management offers solutions that address the biggest problems with BYOD. Learn about a workplace mobility solution that ensures the scalability and security of your mobile infrastructure, regardless of the size of your organization.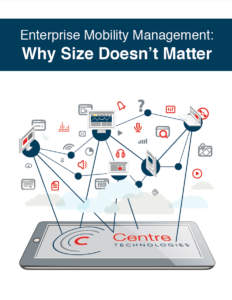 Download our whitepaper, Enterprise Mobility Management: Why Size Doesn't Matter today!
About the Author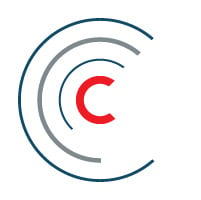 Centre Technologies
Centre Technologies is a full-service IT consulting and managed services provider headquartered in Texas, with a focus on mid-sized businesses. As a trusted IT partner for well over a decade, Centre is recognized for its local experience and enterprise-grade cloud and cybersecurity solutions. Centre is committed to helping organizations harness the power of technology to maximize their operational efficiency and exceed their business goals. Learn more about Centre Technologies »