Texas Businesses Receive Relief During Winter Storm Destruction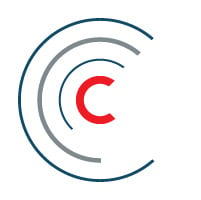 Centre Technologies
When the winter storm brought sub-freezing temperatures to Texas, causing frozen pipes, power outages, and water shortages, havoc spread across the Lone Star state. In addition to navigating through unseen challenges in our homes, businesses were working with their IT teams to keep their teams up and running.
It would be too easy to blame the power outages and rolling blackouts on the inability and failure to deliver a promised 24-hour IT support team, and many did just this. Although the easy way out wouldn't have been a shocking surprise for a Texas based IT provider headquartered in Houston, Texas, Centre Technologies took another route.



"The service you are providing is honorable and helpful to getting things back to normal again, allowing us to sell power back to the grid which may have helped many gain back power in the Texas region."

VP Operations and Engineering
National Energy Company


With a presence in all four major cities, Centre plays a critical role within the community as they support a variety of local, mid-sized businesses. In order to better understand how Centre navigated the notorious polar vortex, we sat down with Centre's Chief Information Officer, Craig Cheatham.


CRAIG CHEATHAM




Chief Information Officer (CIO)




Centre Technologies

Trusted IT partner with over 25 years delivering global IT service excellence.

Proven success adopting and operationalizing next generation technologies; increasing operational efficiencies while achieving outstanding customer experience results.

QUESTION: What happened in Texas this week? More specifically, what happened to Centre?
ANSWER: "We experienced a generational ice and snow storm. Customers across our entire footprint lost some ability to function through power outages and loss of water. This also impacted our staff. One of the advantages we have is scale. We have a large team with people across the globe. Some were impacted but it wasn't always the same group of people. We had enough critical mass that untouched that allowed us to fully service our customers."


QUESTION: How did Centre respond to the storm? What did this response look like internally?
ANSWER: "Centre is already scheduled out for 24x7 support. We do not have an 'on-call' or 'dispatched' configuration. We first leveraged our "follow the sun" employees that are located off-shore. They were unaffected by this disaster so we stretched them outside their normal hours to cover some of gaps. Secondly, since our Network Operation Centers (NOC's) are geographically disbursed throughout Texas, we always have people available to help. Lastly, we have a geographically disbursed team outside of Texas that were not impacted by the event that we specifically leaned on this week.

When the storm hit, we surveyed the support team and created a roster of staff impacted by the weather and staff we knew we could count on. We had to find a way to balance the team out. We made sure there was a mix of people available to answer the phones between off-shore talent, geographically disbursed talent, and various NOC's to respond to customers."


QUESTION: How was the NOC able stay on top of the ever-changing situation?
ANSWER: "Nothing changed from a functionality perspective. We had an early surge in tickets when customers lost power, but our systems are designed to accommodate those spikes. During the rush, we pulled people in from other teams. Our field services team, onboarding team, and projects team contributed as resources available to handle that inbound spike."


QUESTION: What were Centre's biggest challenges this week?
ANSWER: "The biggest challenge we had was managing the ticket volume. In addition to managing the people volume, we had a surge of automated tickets. So, if we are monitoring a client's site, and that client's site loses power, we get a flood of alerts telling us that devices are offline. There was so much of that noise in the system that we needed to brush through the automated tickets in order to get to the heart of the work."


QUESTION: What is top priority when communicating with customers after a disaster?
ANSWER: "The most important thing I want a customer to know is that there is a warm body to answer the phone and solve their problem. Once the coverage piece is addressed, then we need to deal with the situation. In this event, we knew customers needed to hear from us, so we put out a number of alerts reaffirming our customers that we are here and we are walking through this with you."


QUESTION: How does Centre prepare for disasters before they occur?
ANSWER: "From a systems standpoint, we have daily audits of our systems to make sure they are behaving like we expect. We do this every single day so when something like this occurs we are already prepared. We also have an incident response team that is activated with different triggers, one being weather. In our area, this is normally a hurricane. This event triggered our incident response team who met the week prior, before anything happened. That team drove the preparedness for this event. "
Centre was fully prepared for this disaster because of our scale. We not only have fully redundant NOC's that are geographically disbursed throughout Texas, we also have talent that is geographically disbursed within the United States, and we have talent that is geographically disbursed throughout the globe. We were flexible and called in resources in a way that many Managed Service Providers (MSP) would not be able to do."

---
With the many challenges businesses have faced this last year, we have learned that a business continuity plan is critical. But what good is your Business Continuity or Disaster Recovery plan without the right people behind it? If you would like to learn more about how Centre Technologies supports Texas companies, please contact us for a quick introduction.
Originally published on February 22, 2021
Be a thought leader and share:
About the Author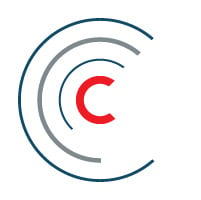 Centre Technologies
Centre Technologies is a full-service IT consulting and managed services provider headquartered in Texas, with a focus on mid-sized businesses. As a trusted IT partner for well over a decade, Centre is recognized for its local experience and enterprise-grade cloud and cybersecurity solutions. Centre is committed to helping organizations harness the power of technology to maximize their operational efficiency and exceed their business goals. Learn more about Centre Technologies »