What is Patch Management? Benefits and IT Services for Small Business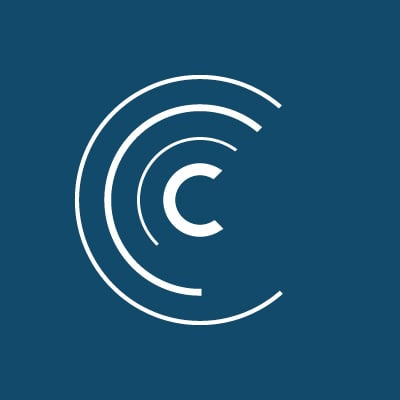 Secure Managed Services
New patches are released every day. Otherwise known as software and operating system updates, patches are an integral part of your cybersecurity strategy. This is on account of cyber attackers being all too aware of when those patches are released. If you don't take care of things quickly, they will be able to identify the vulnerability that exists and target it. It could mean a major data breach for your startup.
A ServiceNow report showed that 60% of cybersecurity breach victims claimed their lack of patching was the reason why they were breached. To get around this, businesses invest in managed IT service providers who perform patch management. The provider constantly monitors for security bugs and applies the updates accordingly so that you don't have to. Let's consider how you can succeed with IT services for startups.
Ensures that Your Devices Remain Secure
Harmful malware attacks take advantage of software vulnerabilities. Hackers lie in wait for someone to not do what they are supposed to do. This could come in the form of a social engineering attack, such as a phishing email that an employee accidentally clicked on. But it can also just be that they turned a blind eye to the update that was more crucial than they expected. Think about the times when you have noticed that your smartphone requested a software update. Did you just let it sit in your settings for a few days? Doing this, across any of your devices, can mean that you are missing out on an added layer of protection. This is why professionals who perform IT services for startups and small businesses recommend patching any security flaws as soon as possible.
Minimizes Downtime to Keep You On Track
Unsatisfied clients shouldn't be at the top of your list of accomplishments. They are going to expect high-performing systems so that they can have confidence in your brand. As frustrating as it will be for your team to experience downtime, it will be just as upsetting for them. This will be especially true if, during that downtime, hackers get to the data you are storing. Note that having lots of system downtime is a result of poor monitoring. IT services for startups will take this on in a proactive approach by keeping an eye on your tech 24/7. Doing this allows them to be aware of exactly when new vulnerabilities arise. Considering they follow best IT practices with software deployments, they will be responsible for eliminating points of failure and improving the health of your systems.
Allows You to Reach Compliance Standards
Every compliance framework is different. The most common ones consist of SOC 1, SOC 2, ISO 27001, PCI DSS, and HIPAA. Unfortunately, they can be quite complicated to understand. For those that don't have a background in compliance, IT services for startups can certainly make a difference. These frameworks provide guidelines for businesses to incorporate into their IT efforts, specifically in regard to cybersecurity. Have a discussion with your provider about which framework—or frameworks—will be the best for your startup. Given that they will have worked with similar businesses in the past, they know what appropriately ties in with the services you provide. From there, their professional guidance will carry over into patch management and their other tasks related to your systems.
Best Practices for Patch Management
In order to have a mature security framework, startups need to have a solid patch management process. This will get you the most out of your software. Areas that are going to need patching consist of applications, operating systems, and embedded systems. With continued product innovation, your team will experience better features and functionality that will lead to your success. To keep your tech and data secure, IT services for startups will take care of three things.
Automation for Timely Updates
Some software isn't compatible with automation, and not every application is created the same. However, for operating systems that have been thoroughly vetted, it can be a great option for patch management. Scheduling timely patch deployments enhances endpoint security. It decreases the amount of time between the release of the patch and its application, earning time back for the person who would have otherwise been manually having to do it for every device. Automation has the ability to integrate with your network, infrastructure, and configurations. IT services for startups take a holistic approach to automation in order to reduce errors and increase productivity.
Vulnerability Management
As we know, your technological weaknesses are what allow hackers to compromise your startup. Vulnerability management is ongoing and proactive. It involves identifying the vulnerabilities to your IT infrastructure, as well as evaluating and treating them. Scans will be performed both internally and externally to ensure there are no holes in your defenses. With threats constantly changing, your startup cannot afford to neglect to scan for possible gaps in your systems. It only takes a single instant for an exploit to be taken advantage of. So, if your IT service provider is only scanning on a weekly, or even monthly, basis, they aren't doing what they need to be doing.
IT Disaster Recovery Plan
Make sure that your startup has designed a policy to execute the recovery of your data, should you end up getting breached. Everyone on your team needs to be aware of what actions to take. IT services for startups should run a risk assessment and business impact analysis. From there, they can help you come up with a disaster recovery plan that details your IT inventory, backup and restoration procedures, and personnel. Keep in mind, though, that it doesn't matter whether an incident was an accident or intentional. Data loss can seriously affect how clients perceive you. They may never want to do business with you again because they won't feel that their sensitive information is safe in your hands.
Centre Technologies provides expert insight and IT services for startups and small businesses that can accommodate your growth. Don't just wait for something to go wrong with your tech. Implement our cost-effective solutions into your business strategy, and watch as we take care of issues before they even become issues.
Originally published on June 3, 2022
Be a thought leader and share:
About the Author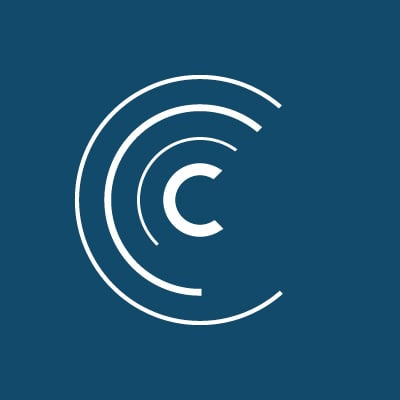 Secure Managed Services
Organizations trust Centre to deploy, manage, and secure IT solutions that ensure day-to-day business continuity and increase operational efficiency. Centre's Managed Services provide 24x7 secure by default IT support and proactive consulting that keep businesses moving. Centre Assist™ technical consultants work alongside customers to deliver innovation and business optimization by being an extension of their team. Learn more about Secure Managed Services »