Will Wearable Tech be Part of Your BYOD Policy?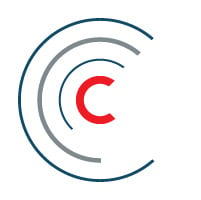 Centre Technologies
The IoT (Internet of Things) is making its slow but steady way to the mainstream consumer, and like the Smartphone before it, wearable tech will start to trickle into the workplace. Smart watches, wristbands, glasses, rings, and even smart socks are permeating the landscape, and the onslaught of new smart "things" will not be stopping any time soon. In fact, Research from Gartner reports that wearable technology, "will be a $10 billion market by 2016" (Goulart, K., 2015). A further projection by Juniper Research predicts that wearable tech will be a $19 billion dollar industry by 2018.
Is the Workplace Ready for Wearable Tech?
Generally speaking, no. It's not. Workplace mobility has yet to be perfected in most organizations, and many of them are still reeling from BYOD devices. Imagine the extra layers of complexity IT managers and business owners will face when their employees start to bring wearable devices to use at work.
Some industries are embracing wearables, but not in the context of BYOD. For example, some healthcare facilities are taking advantage of wearable tech to closely monitor their patients' vitals and other health data via smart wristbands. Some banking and security facilities are taking advantage of smarter identification badges. Wearables have the potential to help employees collect and analyze data in real-time, but most businesses who currently support wearables are in charge of procuring and providing the devices themselves.
What would happen if employees were to bring in their own wearable tech? A study by Kronos and Harris Poll found that 73% of workers believe that wearables will be beneficial for them at work and will help them become more productive. While the willingness to provide the tech for work will most likely grow, employees need to be aware of the inherent security risks of introducing any emerging technology to the workplace.
Risks of Wearable Tech
Wearables are deceptively benign- they usually transmit limited information or are programmed to serve only one end user. However, any connection to the internet is still a connection and can provide a way for unintended parties to get access to your data.
Hacking Applications: Your wearables don't stand alone. They need to be connected to a network (in most cases, the internet) to make sense of the information they collect. They are also usually controlled by an application housed both on the device itself and on a server. If those applications aren't secured, hackers can gain entry to your data, even your infrastructure, through the app.
Lost Devices: Will your IT department have the capability to remotely wipe all of the data on a wearable if the device is lost? Many wearables are notoriously smaller than even Smartphones, and employees might lose them off-premises, putting your company at risk.
Employee Privacy: Take the example of Google Glass or Apple Watch. Employees can easily use either of these devices for both work and personal use. If employees bring their own wearable technology to work, clear guidelines need to be set to determine how to separate personal employee data from company data.
Secure Connections: IoT devices are notorious for seeking out any connection to reach the internet regardless of their security. If employees are allowed to use wearables for work, they need to ensure that their devices only create secure network connections. Otherwise, their data can be intercepted by a hacker "listening" to unsecured networks.
BYOD: The Sequel!
If the recommendations for wearable technology sound familiar, it's because they are. They are the same basic foundation of any recommended BYOD policy designed to protect a company's data while giving employees the freedom to use the best tools for them.
The future of wearable tech in the workplace is yet to be seen, but experts predict that (especially when graduating students hit the workplace) the demand for wearables at work will only increase.
Are you still struggling to implement your business's BYOD and mobility strategy? Centre Technologies has a mobility solution to help your business succeed in this increasingly mobile world. Contact us directly to learn more.
Need More Information About Workplace Mobility Solutions?
Whether or not your organization is ready for wearable tech, it definitely needs to be ready for workplace mobility. Take advantage of this free whitepaper to learn about the risks and remedies that come with leveraging mobile technology in the workplace.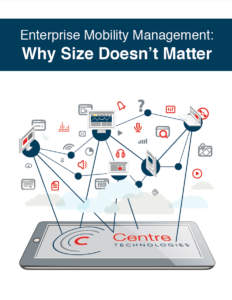 Download your free copy of our mobility whitepaper, Enterprise Mobility Management: Why Size Doesn't Matter today.
Originally published on March 5, 2015
Be a thought leader and share:
About the Author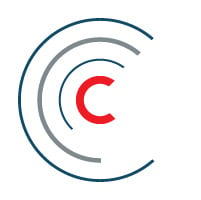 Centre Technologies
Centre Technologies is a full-service IT consulting and managed services provider headquartered in Texas, with a focus on mid-sized businesses. As a trusted IT partner for well over a decade, Centre is recognized for its local experience and enterprise-grade cloud and cybersecurity solutions. Centre is committed to helping organizations harness the power of technology to maximize their operational efficiency and exceed their business goals. Learn more about Centre Technologies »