5 Things Local Government and Businesses Should Look for in an IT Provider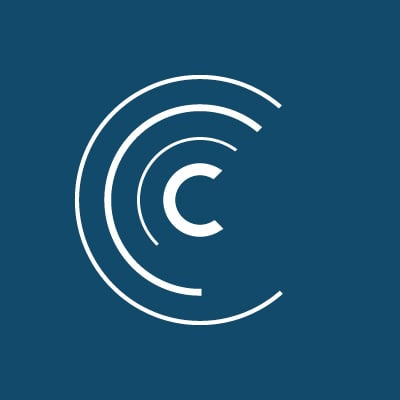 Secure Managed Services
Local Government organizations and SMBs often feel the need to sacrifice quality when looking for a managed service provider for affordability. However, outsourced IT teams with these 5 things help give the best of both worlds - fixing IT environments without breaking the bank.
Local organizations and small to midsized companies, from city clerk offices and schools to regional energy providers, are the backbone of many communities. However, when it comes to technology, many of these organizations find it difficult to balance improving modernization, efficiency, and security with serious budget and bandwidth constraints. As a result, many forego the level of technology and help needed to support their operations, especially when it comes to choosing a managed service provider.
Smaller businesses or governmental organizations, however, don't have to settle for IT tools and providers that are outdated, inefficient, or inexperienced. When prioritizing certain factors, these organizations can find professionals that balance the resources of smaller operations with the reality of existing in an incredibly technical world.
Read below to find out the five most important factors local and regional businesses and organizations can consider to choose an IT provider that will accelerate operations and offload stress without breaking the budget.
1. A provider with a local or regional presence
Every organization struggles with the constraint of time and money, but the problem is often amplified for smaller businesses and local or regional organizations. These operations are usually understaffed and/or underfunded, without room for excess expenditure or responsibility. For this reason, many of these organizations would most likely benefit from choosing a local or regional provider. Not only do these providers tend to be more affordable and cost-effective over national brands, but they also tend to be able to give more personalized and focused attention to your business. When there's an IT issue or disaster, someone is needed who can respond immediately, possibly even coming on-site, to minimize downtime and reduce the burden and stress on employees.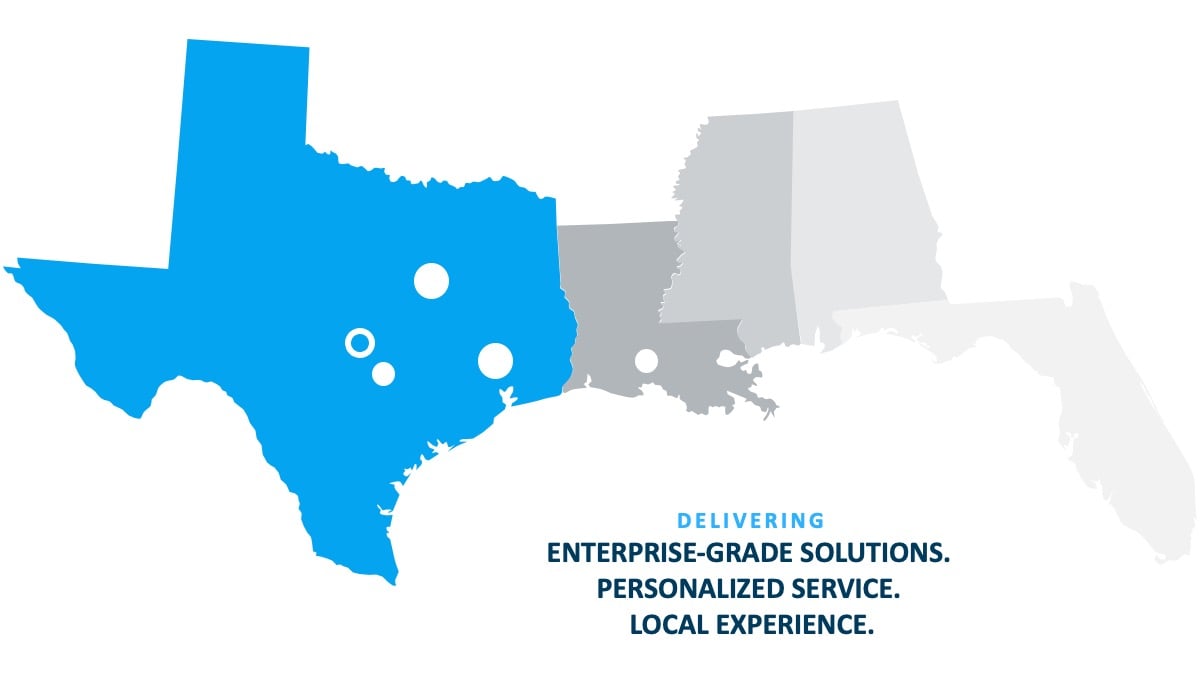 However, choosing a smaller or more local IT may increase the possibility of using an under qualified or illegitimate team that cannot adequately support and protect your business. The next 4 factors focus on ensuring that the provider, especially those that are more affordable, are equipped to provide the same level of technology solutions and services as a national brand.
2. A provider that prioritizes cybersecurity
Large companies with big names are not the only ones subject to malicious hacks and breaches anymore, in fact, they may not even be the most vulnerable targets. From schools getting hit with ransomware to small businesses suffering email breaches, local and regional operations tend to be more prone to cyber attacks due to their lack of IT security infrastructure and the lack of publicity or investigation over an incident. Additionally, small to midsized businesses and governmental organizations are even less likely to recover from an attack, with about 60% of small businesses closing within 6 months after a breach.
It is therefore crucial for local and regional organizations to take cyber security seriously in their search for an IT provider and support. Organizations should seek a provider with offerings and experience in the latest and most sophisticated technologies, such as endpoint and network detection and response, and damage mitigation strategies, such as incident response plans.
Additionally, perhaps the most important security precaution businesses seeking a provider can take, is making sure the provider can protect themselves before they promise to protect others. Managed IT service providers are common targets for cybercrime, and many – especially smaller operations – do not have the disciplined practices and modern tools implemented to maximize their own security posture.
Trust with an MSP can come in different ways, but a valuable signal of legitimacy is whether the IT service provider follows an external third-party security audit and additional cybersecurity accreditations. Specifically, businesses should look for an MSP that adheres to a SOC 2 type 2 audit and CMMC standards.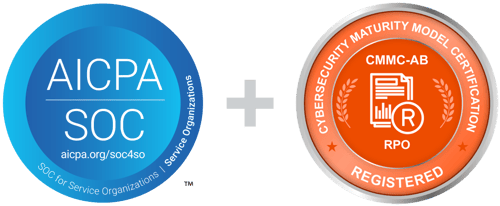 The SOC 2 type 2 audit is an assessment of industry best practices in areas such as privacy, security, and confidentiality. Only a handful of managed providers, especially smaller ones, have the detailed security documentation and resources to routinely complete this audit.
CMMC (or Cybersecurity Maturity Model Certification) is an assessment program created by the United States Department of Defense. MSPs that are a CMMC-AB Registered Provider Organization (RPO) have completed significant cybersecurity training and follow the CMMC-AB Code of Professional Conduct.
3. A provider with modern and innovative offerings
Local organizations and smaller businesses often make the mistake of believing that they do not have the need or ability to utilize innovative and modern technologies, such as cloud applications, automation, and rigorous cyber security tools. Subsequently, they may settle for smaller providers that only offer technical support for basic hardware and software and do not have the ability to technologically advance the organization. However, they should instead seek a provider that will use a strategy centered around usability and affordability to help these organizations implement sophisticated IT systems for improved long-term confidence and reduced stress.
Even for organizations solely interested in IT support, there are still innovative features and services that can increase efficiency and save time in resolving IT issues. For example, the ability to communicate and check the status of a technical issue with an MSP makes a difference in the stress and downtime the issue causes. Of regional IT service providers, only a select few have streamlined this process with IT support desktop applications that increase speed and visibility in IT ticket resolution.
4. A provider with a customer experience team
An IT support provider should go beyond simple "break-fix" support, meaning that providers should not only work to resolve technical issues as they come but minimize these issues in the first place. Organizations, especially smaller ones, often get the greatest return on their IT investments from providers with a customer success or customer innovation team. These IT partners have a representative dedicated to each account, routinely assessing and discovering areas of improvement for satisfaction, efficiency, and growth of the customer. This is often highly beneficial to businesses or organizations that are quickly growing, have a tight IT budget, or are seeking a competitive edge.
5. A provider with trained and certified IT experts
IT tools are often only as helpful as those who implement and maintain them. Technology that is deployed, configured, or used incorrectly can cause more harm than good, which is why businesses need to entrust their IT needs with experts. Many service providers, especially smaller ones, may tout qualifications without being able to offer proof. Organizations should seek a provider with technical experts that can point to specific certifications or direct experience in various IT, cloud, and/or cybersecurity technologies. Not only are these providers more legitimate, but they will also deliver a higher quality of service and more efficient issue resolution.
Looking for an IT service provider with the above 5 things?
Contact Centre Technologies, a full service cloud, cybersecurity, and IT management company that prides itself on combining its innovative tools and services with its customer dedication and attention.
Originally published on August 25, 2021
Be a thought leader and share:
About the Author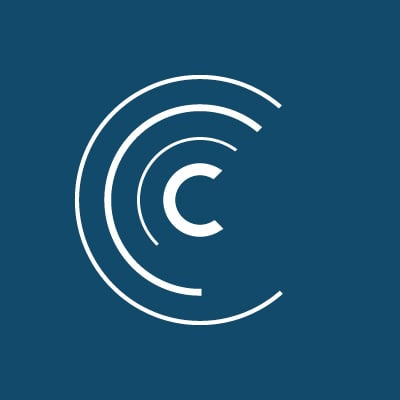 Secure Managed Services
Organizations trust Centre to deploy, manage, and secure IT solutions that ensure day-to-day business continuity and increase operational efficiency. Centre's Managed Services provide 24x7 secure by default IT support and proactive consulting that keep businesses moving. Centre Assist™ technical consultants work alongside customers to deliver innovation and business optimization by being an extension of their team. Learn more about Secure Managed Services »