Cloud, Mobility, and Virtualization- 3 Tools That Are Changing the Workplace
Published on February 10, 2015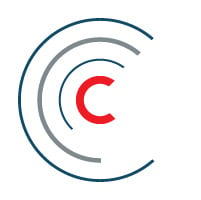 Centre Technologies
At Centre, we often remind our customers that technology is a tool they can leverage to help their business grow- that technology is the centre of every business, and every problem has an IT solution to help. However, each business may need a very different set of tools to bring out their best.
Among the many tools that are revolutionizing workplace, the three that you need to pay attention to are: virtualization, the cloud, and workplace mobility. The days of typing at a desk, scheduling meetings, and operating with limited resources are nearly over, and businesses that leverage these three emerging technologies have a greater competitive advantage.
Cloud – More Than Just Backup
You might be familiar with cloud as a tool for offsite backup, but the cloud is capable of much more. In the years to come, cloud computing will be part of a catalyst fostering new innovations. In its most basic form, cloud is a way to, "increase capacity or add capabilities on the fly without investing in new infrastructure, training new personnel, or licensing new software" (Knorr, E., 2008).
Cloud computing has even been cited as one of 2015's workplace technology trends to watch. Businesses that leverage the cloud will find that they can deploy more efficient workplace mobility practices, better security across the infrastructure, and more efficient disaster recovery/business continuity measures. More importantly, the cloud is flexible. Businesses that don't have the time or resources to install and implement an entire IT infrastructure can still enjoy all of its benefits with an IaaS, infrastructure-as-a-service, offering.
Mobility – For the New Mobile Workforce
As of 2014, Gartner report s 40% of US consumers who work for a large enterprise have used their own personal mobile devices for work purposes. With 90% of American adults having a cellphone, the first percentage can only increase as time passes. Workplace mobility is the next frontier in workplace innovation, and there many advantages to adopting an MDM strategy. For example, a partner study by Cisco found that 92% of employees who are part of a BYOD workplace will use their own phones every week to answer work email, use job-related websites and apps, and make work calls.
There are two ways a business can promote mobility – providing their employees with company owned devices, or implementing a BYOD plan. Choose a strategy that fits the needs of your business. You want to use the right governance and technology measures to ensure the success of your workplace mobility strategy. Businesses that embrace mobility find that their employees are more engaged with their work, and, ultimately, more efficient.
Virtualization – Doing More with Less
Virtualization allows multiple software to run on a single server while tricking each software instance into thinking that it's running on its own hardware. Essentially, it is the separation of the software layer from the hardware layer in order to use the hardware more efficiently across several platforms. What does virtualization mean for businesses?
It means being able to efficiently use one server to support multiple workstations and devices. It means being able to deliver virtual desktops and applications to your employees anywhere, at any time, with the best security. Virtualization streamlines an entire IT infrastructure making it simple, more manageable, and much more scalable. Instead of purchasing an entire new server to accommodate one set of workstations, that same server can deliver to several sets of workstations both in, and out, of the office.
Choose Your Tools Wisely
Do you need one or two tools? Do you need all three? Cloud computing, virtualization, and workplace mobility can be modified to fit any business. The final question, then, is, "What direction do you want your business to take?"
Get started with an IT solution that fits your vision of the future. Let Centre Technologies help you find the perfect technology tools for your business today.
Additional Mobility Resources
If mobility will be your tool of choice to grow your business, download this whitepaper. Enterprise Mobility Management: Why Size Doesn't Matter explores a mobile IT solution that delivers the management, security, and scalability you need to grow your business.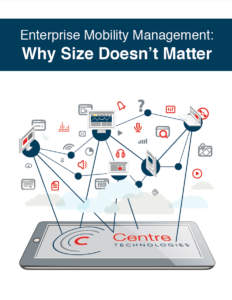 Download this whitepaper about EMM, enterprise mobility management, today.
About the Author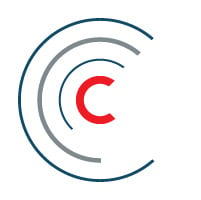 Centre Technologies
Centre Technologies is a full-service IT consulting and managed services provider headquartered in Texas, with a focus on mid-sized businesses. As a trusted IT partner for well over a decade, Centre is recognized for its local experience and enterprise-grade cloud and cybersecurity solutions. Centre is committed to helping organizations harness the power of technology to maximize their operational efficiency and exceed their business goals. Learn more about Centre Technologies »