Why Does Your Recovery Point Objective Matter?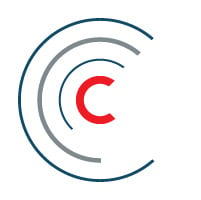 Centre Technologies
Recovery point objective, or RPO, is a critical metric in the overall scheme of your disaster recovery and business continuity strategy. As opposed to RTO, recovery time objective, RPO is the point in time at which your data was last saved. This is important because it is this data which is recoverable. Any data saved or created outside of your RPO window cannot be easily recovered.
For example, if your data is backed up every night via tape-based DR systems, your RPO is defined as (about) 24 hours. Your RPO is simply the earliest point at which you can reclaim data in the event of a power outage, natural disaster, or other data loss incident.
How to Gauge Your Recovery Point Objective Needs
An article in TechTarget says, "Once the RPO for a given computer, system, or network has been defined, it determines the minimum frequency with which backups must be made." Your IT solutions provider will ask you to gauge an "acceptable" RPO. This keyword, "acceptable," helps you define:
What type of data is most critical to running your business
How often new and irreplaceable data is created
How quickly you need to access this information to run your business
How often you need to back up your data
This "acceptable" point backwards in time dictates what type of information you will be able to recover. This metric is indispensable when planning your overall DR strategy. You do not want to over prepare and pay too much. However, you also do not want to under prepare and be struck with unexpected data loss.
Ways to Lower Your RPO
The same TechTarget article says, "The RPO is expressed backward in time (that is, into the past) from the instant at which the failure occurs, and can be specified in seconds, minutes, hours, or days." Many enterprise IT solutions providers encourage their clients to aim for sub-15 minute RPO's. Modern DR/BC technology makes attaining this goal both scalable and cost-effective.
Method 1: Hypervisor-Based Data Replication
Solutions like Zerto offer continuous, hypervisor-based replication. This offers the best basis for low RPO's, and a fairly quick RTO (recovery time objective) as well. Technology that replicates your data creates an exact copy, a snapshot, of your entire system and saves it to the datacenter, allowing you to recover it at any time after the loss incident. This type of solution offers some of the lowest RPO's, and best DR strategies, on the market.
Method 2: WAN Optimization
WAN optimization solutions change the way packets of data are sent to and from your business to the datacenter via the internet. With a WAN optimization solution, information is transferred faster and more comprehensively over the network. This means that more of your information is being sent to the datacenter at faster intervals, lowering your RPO through virtue of transfer speed.
Method 3: Automatic Cloud Backup
Cloud backup offers a flexible and cost-effective way to schedule automatic backup. Enterprise cloud backup can be scheduled to send copies of your data (spreadsheets, documents, files, SaaS files, and more) to an offsite repository. Work with a cloud computing provider that offers 24/7 support, environment monitoring, and military-grade security. This solution lowers your RPO with scheduled backups every few minutes.
Choosing the Right Method
Determining your recovery point objective is only the first step in designing an overall DR strategy. You need to know how much data you can afford to lose after an incident. Get the support and guidance you need with Enterprise Consulting at Centre Technologies. Contact us for more information about our disaster recovery and business continuity solutions today.
Originally published on June 23, 2015
Be a thought leader and share:
About the Author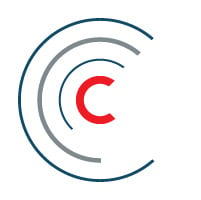 Centre Technologies
Centre Technologies is a full-service IT consulting and managed services provider headquartered in Texas, with a focus on mid-sized businesses. As a trusted IT partner for well over a decade, Centre is recognized for its local experience and enterprise-grade cloud and cybersecurity solutions. Centre is committed to helping organizations harness the power of technology to maximize their operational efficiency and exceed their business goals. Learn more about Centre Technologies »