5 Cloud Issues and How to Fix Them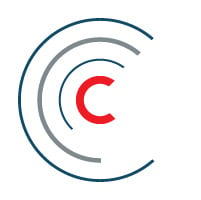 Centre Technologies
You've probably heard about the advantages of Hosted Services, but have you taken the time to explore cloud computing disadvantages? As an educated consumer, you know that you have to weigh both the pros and cons of cloud computing prior to making a purchase decision because, like all great technology, cloud services come with a few downsides.
Specifically, this article will address the cloud computing disadvantages inherent in software-as-a-service (SaaS) offerings.
What Are Cloud Services?
Cloud services, or cloud computing, gives you access to computing resources via the internet, such as data backup, email, disaster recovery, virtual desktops and more. One of the principal benefits of delivering business resources over the internet is on-demand access, either on a monthly subscription fee or billed according to what you use.
Utilizing the cloud makes sense for many small and midsize businesses, as it provides access to the same data storage and computing services without the cost of buying, owning and maintaining your own data centers.
Quick Overview of Hosted Services Advantages
"The cloud" refers to data you can send and access from a remote server. In other words, your data and applications are being "hosted" on someone else's server, not exclusively on your own hard drive. Hosted Services, a specific type of cloud computing technology, provides several key benefits, including:
Flexibility
Cost-efficiency
Ease of use
Backup and recovery
Off-site access


A good Hosted Services provider also offers another benefit — unconditional 24/7 cloud support. As a result, hosted services are an excellent choice for companies that want to leverage the capabilities of an entire IT department without having one in-house.
Cloud Issues: The Rundown
Your business may already be using SaaS programs, like Dropbox. While these programs can be beneficial and can help make your employees' lives easier, can you depend on these programs to keep your information secure? What measures do the providers take to ensure the availability of your data? Does the provider have terms that will support your business in the event of downtime?
Here are some key disadvantages to consider:
1. Network Connection Dependency
Practical cloud computing relies entirely on a stable internet connection to send and retrieve files. Even if you opt for an infrastructure-as-a-service, you need a network to use your virtual machines. If a storm or power outage interrupts your connection, your business could experience costly downtime.
The right hosted services provider will work with you to develop an actionable business continuity plan. They will also provide you with a service level agreement to deliver more than 95% uptime.
2. Limited Features
Your experience with a cloud provider depends on the features they offer. Suppose you're using the cloud for storage and backup. In that case, your provider should offer unlimited bandwidth to eliminate the challenges of limited accessibility and storage space.
SaaS entry-level options often include a free package, but they will charge you for additional space and premium features. As your business needs to evolve, consider whether these additional charges are affordable.
If limited features are a concern, partnering with a hosted service provider that can meet your storage and backup needs as your business grows is vital.
3. Loss of Control
When you work with a cloud services provider, you trust a third party to secure and manage your data. You must be confident they can provide the same level of security — or better — than you could. Handing over control can be challenging, but there are ways to overcome this.
Work with a provider with local contacts, and meet a representative who listens to your concerns and walks you through how they plan to address them. Find out about their awards, accreditations and ratings from past and current clients to remain confident in their server safety and integrity.
4. Security
The cloud has changed how organizations function, with about 39% hosting more than half their workloads on cloud platforms. Despite the clear positive outcomes of migrating to the cloud, security remains an issue in the evolving threat landscape.
With massive amounts of data stored in the cloud, it makes an attractive attack surface for cybercriminals. One of the most significant disadvantages of cloud computing is finding out which providers you can trust — a more prevalent issue with SaaS providers.
5. Technical Issues
In the event of technical issues, you rely entirely on your hosted provider's technical support. As they manage your platform, you have limited in-house access to fix the problems. If your provider only offers support during set office hours, you may find you must tolerate the downtime until they're around to fix it.
Luckily, there is an easy fix — partner with a hosted services provider that offers clients 24/7 support.
How These Downsides Can Impact Your Business
Cloud computing has significant benefits for businesses, but understanding the disadvantages is essential to make the right choice for your needs and goals. Depending on your core business functions, the disadvantages can mean different things for your business.
For example, storing sensitive customer data requires a stringent network security framework to maintain regulatory compliance. As a business, you must be completely confident that your hosting provider can provide the level of security your business needs.
Limited features and technical issues can result in costly downtime for your business, affecting your bottom line and reputation. Suppose the cloud is the best option for you. In that case, you can mitigate the risks and disadvantages by working with a trusted provider who can meet your business needs and give you the confidence to optimize your business functions.
The Cloud Services Disadvantages Sound Bad… What Now?
Cloud computing is a powerful tool, but you may still be subject to limitations like speed, space and availability. In the end, the benefits of cloud computing technology come down to who you choose to provide it.
Choose a hosted service provider who can be an extension of your business's team, so you never lose control of your data. Your Hosted Services provider should have an ongoing record of providing security to their clients, as well as 24/7 customer service when technical issues arise.
The disadvantages may be daunting, but that's why you shouldn't just select any Hosted Services provider — you should pick a cloud computing solutions partner. For more information on how we turn cloud computing disadvantages into opportunities, contact Centre Technologies today.
Originally published on December 7, 2023
Be a thought leader and share:
About the Author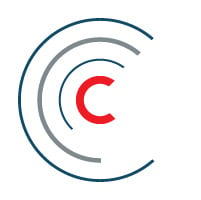 Centre Technologies
Centre Technologies is a full-service IT consulting and managed services provider headquartered in Texas, with a focus on mid-sized businesses. As a trusted IT partner for well over a decade, Centre is recognized for its local experience and enterprise-grade cloud and cybersecurity solutions. Centre is committed to helping organizations harness the power of technology to maximize their operational efficiency and exceed their business goals. Learn more about Centre Technologies »