Would your Organization Benefit from Cloud or Managed Services?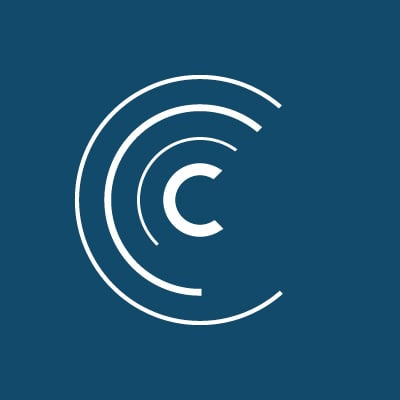 Secure Managed Services
For small and midsize businesses, the road to digital transformation can be a rocky one. Both cloud services and managed services can provide a smoother path, but which one should you choose?
In an age of accelerating technological disruption and increased competitive pressure, forward-thinking organizations are turning to digital transformation to become more flexible and efficient. Many believe digital transformation equals cloud computing. While there is some truth behind this notion, the path to the cloud for any mature organization can be a winding one.
Business leaders rightly wonder how they can focus on transformation when their IT teams' time and resources go toward daily system maintenance and user support. An ideal solution to optimize the team's time is to offload IT infrastructure applications to a Cloud Solution Provider (CSP) or Managed Services Provider (MSP). While the terms sound similar, they are, in fact, entirely different concepts — although it's important to note that taking advantage of one in no way precludes using the other. In fact, many organizations can multiply their benefits by adopting both.
Everyone knows that break-fix IT services aren't very good, but did you know managed services aren't the best option, either? Finding a local MSP is certainly better than someone only providing break-fix IT service and charging ridiculous hourly fees. Many businesses are starting to make the change from managed services, but why?
Break-Fix vs. Managed Services
Managed IT Services that Deliver IT Strategy
Break-fix IT services are one of the oldest models of IT support, and involve a simple setup. The company provides little-to-no maintenance on a regular basis and steps in when something is broken or needs to be upgraded. This is the point where the company charges for the new technology they're installing, their commission on top of it, and their hourly rate. In the long-term, this plan gets fairly expensive, so most people opt for managed services.
Managed services are certainly better than break-fix. The idea behind it is having your system being constantly monitored and maintained to prevent issues like these before they happen, as well as preparing for them with backup and recovery methods. Unfortunately, most managed service providers aren't always good enough to see into the future, nor prepare for it. When looking for a managed services provider that does more than basic break-fix, it's important to ask cybersecurity and cloud questions to test their expertise.
Cloud services involve consulting, deploying, and optimizing
Cloud Solution Provider (CSP) Expertise for Better Cloud Services
Cloud services involve consulting, deploying, and optimizing infrastructure and/or applications in the public or private cloud via services like Microsoft Azure or Centre's own private cloud. Deployment might mean "lifting and shifting" legacy software out of your data center and onto a cloud-based infrastructure. Or, it could involve migrating data out of legacy systems and into cloud-native Software-as-a-Service (SaaS) applications.
Services are hosted, or partially hosted, in the cloud rather than installed on your servers or devices. This enables your workforce to work anytime, from anywhere. You never have to worry about maintaining infrastructure nor, in the case of SaaS applications (for example, Salesforce and Concur), updates or security patches.
Service levels are tailored to suit your organization, from a comprehensive self-service portal to integrating managed services along with cloud. Centre Technologies offers a tailored IT blueprint that ensures network accessibility and dependability to accelerate digital transformation and operational efficiency.
Migrating to the cloud can actually save you money and provide you more options
Digital Transformation for Businesses
Migrating to the cloud typically offers greater security than on-premises solutions because enterprise-grade protocols are applied at scale, with patches and updates occurring without user intervention. Some CSPs, Centre included, take a secure-by-default approach to cloud services with 24x7 "always-on" cloud detection and response that includes proactive threat hunting. This further minimizes the chances of a data breach. Additional services offered by best-in-class CSPs such as Centre include backup and disaster recovery delivery, as well as backup recovery verification.
With cloud hosted services, more resources are a mere phone call away. If you get a surge of new work and you need more storage and processing capabilities, hosting services can set it up within hours, not days.
Rapid growth used to mean enormous capital expenditures in additional on-premises infrastructure to accommodate peak usage — even if those peaks are unpredictable and relatively infrequent. With cloud hosted services, the risk associated with that approach is a thing of the past. Spin up (or down) new servers and services as needed and pay only for the capacity you use.

Cloud Use Cases for those seeking digital transformation
Cloud services are ideal for growing companies seeking digital transformation and cloud migration. It can help maximize your advantage with Microsoft Azure and AWS by offloading the maintenance work of on-premises infrastructure to the cloud. It provides greater and more flexible connectivity, computing power, and storage capacity than you can possibly achieve with on-premises infrastructure.
While cloud services offload infrastructure and applications off premises, managed services delegates maintenance and support to a third party. Your organization contracts with Centre Technologies or another provider to monitor, maintain, and secure your technology stack, wherever it resides. The contract may also include help-desk services for end users.
The best way to ensure business continuity with minimal interruptions is by working with an MSP that offers a full cloud solution. In addition to the extra features offered by the cloud as a platform, such as location independence, there's virtually no better place to store your data. With all critical data stored offsite, this means your office could be hit with a natural disaster and all your equipment could be broken/destroyed… but as long as you can get to a computer with an Internet connection, you can get back to your data.
The cloud is the best place for redundant data storage, bar none. And redundancy is one of the greatest gifts a business can have.
How managed services can support and empower your business
In the case of managed services, it does not actually matter where your infrastructure is located. It might include on-premises servers, cloud-hosted servers, or a combination. Managed Services encompass peripheral hardware, mobile devices, server maintenance, SaaS support, and much more.
Managed Services offers all-inclusive IT support through an extended team of business technology experts who provide cybersecurity awareness, training, and support.
Response time depends on the MSP's specific service-level agreements (SLAs) and policies. For example, Centre's first-call resolution format means certified technical consultants answer support calls 24 x 7, prioritize call-in support requests, and promptly escalate support tickets when appropriate.

The main issue with it comes in when something finally does break, or a big accident happens. Most businesses like to ensure business continuity. The idea that even in the event of a major incident or outage, the business will be able to continue its functions without stopping or with minimal interruptions. This is why most people go to MSPs.
However, even if there's already a backup plan in place, most companies that provide managed services don't have the proper infrastructure to quickly restore the lost data. This means businesses can be out of commission for hours, or even days, depending on the extent of the incident and the power of the data backup system.
Okay, you might be thinking, what do I do, then? Of course they can't see the future. So, if backups won't protect my business continuity, what will?
Managed Service Provider (MSP) that offers data protection and industry security compliance
Local MSPs typically offer limited security services, while national enterprise providers incorporate full security services 24 x 7, leveraging proactive cybersecurity resources with layered data protections. Best-in-class MSPs provide industry security compliance; compliance with PCI, HIPAA, SOC, and other regulatory protocols, firewall optimization, and next-gen endpoint antivirus protection. To ensure maximum value from their services, they also provide Employee Security Awareness Training, an on-demand security officer, quarterly business reviews, and a disaster recovery strategy. Though a regional provider, Centre offers a comprehensive enterprise service model to all customers.
Think of Managed Services as a way to scale your IT team without the expense of hiring and training new employees, or risking a skills gap when working with new technology. Your service provider becomes an extension of your team, providing support to your IT staff and end users.
Maintaining an in-house IT team is expensive, which often leads to understaffing, overworked employees, and maintenance delays. Additionally, if your company is growing, you have to devote even more human resources to scaling infrastructure to keep up. Managed Services means a predictable monthly fee with repairs and maintenance built in.
Wherever your organization is along its journey to the cloud, Managed Services can free up IT staff and resources to focus on income-generating initiatives and creating competitive advantage. It provides small and midsize businesses with the expertise of a dedicated IT team without the expense of keeping one in house, resulting in more uptime, greater security, and predictable costs.
Moving forward on your digital transformation journey requires speed, power, capacity, and expertise
While the prospect may seem daunting, there are ways to engage in digital transformation at your own pace while also freeing up your IT team to truly innovate. Cloud hosted services reduce your IT department's need to build, maintain, and provision in-house infrastructure by shifting it to the cloud. Managed services goes one step further, essentially acting as an extension of your in-house IT staff, supporting your technology and workforce so that you can focus on more strategically significant initiatives.
Whatever your choice, Centre Technologies has the technology and expertise to accelerate your next steps toward digital transformation. To learn more about partnering with Centre Technologies, visit centretechnologies.com.
Have questions?
Contact us at centretechnologies/contact
Originally published on May 13, 2021
Be a thought leader and share:
About the Author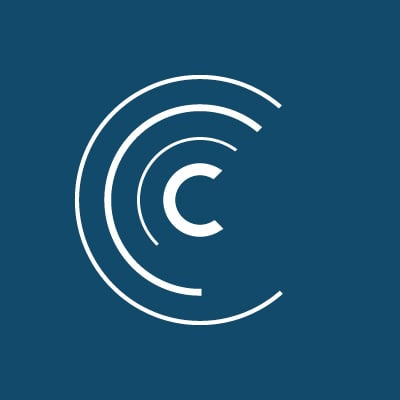 Secure Managed Services
Organizations trust Centre to deploy, manage, and secure IT solutions that ensure day-to-day business continuity and increase operational efficiency. Centre's Managed Services provide 24x7 secure by default IT support and proactive consulting that keep businesses moving. Centre Assist™ technical consultants work alongside customers to deliver innovation and business optimization by being an extension of their team. Learn more about Secure Managed Services »