5 Game Changing Exchange 2013 Features for Enterprise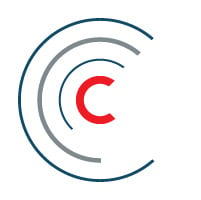 Centre Technologies
Microsoft Exchange is the golden standard for workplace collaboration and communication, and applications like Microsoft Outlook, Webmail, and Lync have revolutionized the way enterprises work with each other, their partners, and their customers.
Exchange 2013 features new tools for the enterprise, with new approaches to high availability, management, delivery, and even data disaster recovery. Your team can have safely access to their critical business emails, calendars, and business contacts from any device, including mobile.
Read this article to learn more about the new Microsoft Exchange 2013 features you're going to love.
Your Favorite New Exchange 2013 Features
The newest version of Exchange, Exchange 2013, has all of the features you have already fallen in love with and more. Microsoft's newest addition is optimized to meet the needs of the modern enterprise, complete with solutions for mobility, security, and management.
Simplified Administration
The modern enterprise values manageability and controlling all aspects of the network from a single point of orchestration. This new Exchange 2013 feature offers admins one web-based interface that gives you control and visibility for the full range of Exchange services. This gives you the ability to control roles, manage patches, and more for all accounts within the organization, on-premise and online, from one administration center. Simplified administration also allows you to leverage Exchange safely and easily from the cloud for mailboxes across the organization.
Touch-Optimized Mobile Interface
Workplace mobility is more prevalent than ever, and more than two-thirds of adults own a Smartphone. It's no surprise that Microsoft is onboard with the idea of empowering mobile workers with easier mobile inboxes. Exchange 2013 features a new touch-optimized mobile interface, making reading, replying, and storing business emails easier. While previous versions of Exchange have synced on-premise and online accounts, the addition of this mobile interface gives employees additional security and usability when working on-the-go.
(For additional information on how to properly manage remote employees, download our whitepaper on workplace mobility.)
Inbox Management Tools
Your employees rely on their Outlook inbox, and Exchange 2013 features a cleaner inbox interface. "Conversation view" helps avoid the clutter of multiple replies within the same email thread for easy replying. Additionally, Exchange now supports applications. If your in-house development team writes an app to help your employees manage their inboxes, you can deploy and manage them with Exchange (this is a brand new Exchange 2013 feature!).
SharePoint Integration
For the first time, Exchange supports integration with SharePoint. If you have the latest version of SharePoint, your employees can have access to project information via Outlook's Site mailboxes. Microsoft says, "You can synchronize a SharePoint library, contact list, task list, Project task list and a certain type of SharePoint external list with Microsoft Outlook 2010."
Built-In Data Loss Prevention
Another powerful and new Exchange 2013 feature your organization can leverage is Exchange's built-in Data Loss Prevention (DLP). This new feature makes meeting compliance easy, and automatically identifies, monitors, and protects the flow of sensitive data in Outlook messages. If your employees are sending something potentially confidential, they'll receive a pop-up that informs the users about possible policy violations.
Discuss Your Exchange 2013 Upgrade with Your IT Solutions Provider
Is your organization missing out on the next great innovation in communication tools? Microsoft Exchange 2013 provides solutions to streamline the way your entire organization collaborates, both in an out of the office. However, there are two large challenges to face when upgrading to Exchange 2013:
Will you lose data and older, archived emails when you upgrade?
Can your older servers support the requirements of Exchange 2013?
Work with a technology company in Houston or the enterprise IT solutions company in your city to ensure a seamless upgrade. You can even explore options to upgrade your old servers and enterprise storage at the same time with a bundled price.
Take advantage of your IT solutions provider's expertise. Contact Centre Technologies for more information about upgrading to Exchange 2013 today.
Additional Resources
Interested in hearing about Exchange 2013 features directly from the experts? Centre Technologies hosting, "Exchange 2013: Collaboration Upgraded." You'll hear about how Centre leverages Dell's collaboration with Microsoft to deliver a comprehensive Exchange upgrade solution with long-term benefits.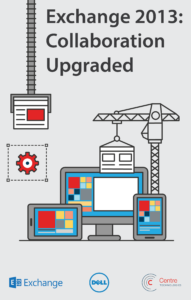 Register for our lunch and learn in Houston before May 27, 2015!
Originally published on May 11, 2015
Be a thought leader and share:
About the Author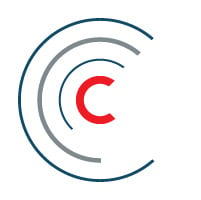 Centre Technologies
Centre Technologies is a full-service IT consulting and managed services provider headquartered in Texas, with a focus on mid-sized businesses. As a trusted IT partner for well over a decade, Centre is recognized for its local experience and enterprise-grade cloud and cybersecurity solutions. Centre is committed to helping organizations harness the power of technology to maximize their operational efficiency and exceed their business goals. Learn more about Centre Technologies »