Returning to the Office after COVID-19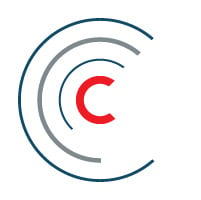 Centre Technologies
As cities ramp back up and move toward the new normal, businesses will need to make cultural and physical accommodations that address both employee safety as well as behaviors to ensure a successful transition. Duration is not yet known, however with elected officials lifting "Stay Home" orders, and emphasizing "Work Safe" orders it's critical that organizations begin to practice reinforcing safe, productive cultures that support employees.
"Success" when returning to the office can be defined as accounting for social distancing, workstation changes, integration where applicable, and minimizing the strain on productivity. As a result, any unforeseen transition issues that may arise will have a greater chance of receiving faster resolution.
Here are are some best practices and recommendations for employers looking to initiate a smooth return to the office.
Preparing your business for employee arrival

Phased Approach
Consider slowly phasing the return of employees to the office instead of having them all returning at the same time. This allows for social distancing and minimizes the strain on productivity and allows for faster resolution of any transition issues that may arise.
Determine staff members or roles that can continue to work remotely, those that can't work remotely, and those where remote work may be possible.



Sanitization and Hygiene
Sanitize all equipment you're bringing back into the office with disinfectant wipes, this will prevent any unintentional contamination or exposure.
Discourage the sharing of keyboards, mice and headsets. In shift settings where multiple people share one workstation, accommodations need to be made for each employee to bring or use their own technology gear.
The office coffee maker, water dispenser and fresh fruit snacks will temporarily be made unavailable, along with the morning bagels and birthday cake, until the threat of transmission has diminished.
Provide tissues and no-touch disposal receptacles for employee use.
Purchase and distribute disinfectant and personal hand sanitizer to facilitate cleanliness.
Ensure that adequate supplies are maintained.
Place hand sanitizer in multiple locations or in conference rooms to encourage frequent sanitizing.
Routinely clean all frequently touched surfaces in the workplace, such as workstations, countertops, and doorknobs.



Workstation Areas
To accommodate six feet of social distancing, assess your current floor plan indicating the workstations to be occupied to determine your maximum capacity per floor or wing.
Remove chairs or monitors to discourage un-occupied workstation use. Seating should remain assigned until the widespread threat of virus transmission has diminished.
Remove employee personal items for thorough nightly work-surface cleaning.


Collaboration Spaces

To satisfy the maximum gathering rule imposed by many states and municipalities, remove extra conference room chairs and install signage indicating the maximum number of people allowed in each conference, meeting, huddle and focus room.

Preparing your employees to transition back


Before Disconnecting
Make sure you backup any data and save files before powering down any equipment you're bringing back into the office.
Label or take pictures of your cables and how they're connected, so it's easier to reconnect them later.

Save Your Work
If you've saved any work to your desktop on your computer while working from home, make sure you transfer that data to a secure file share or online file sharing platform. This will ensure the data is able to be accessed from within the network and backed up on a regular basis.
If your company utilizes Microsoft Office 365, you can leverage OneDrive to securely store files and reduce any data loss. If your company utilizes another secure file sharing platform, like Citrix ShareFile, save data on this platform before disconnecting.



Cables and Dongles
Remember to bring the cables needed to re-connect everything (unless left in the office).
Don't forget docking stations, additional keyboards, mouse, and headsets.
Don't forget any adapters needed for monitors.
Keep dongles for wireless keyboards/mouse/headsets.
Use caution when reconnecting to ensure cables are properly secured and plugged into the correct ports (this can create network-wide impact if done incorrectly).
Action items for post-employee arrival



System Updates and Security Scanning
Be prepared for your computer to catch up on any pending updates or virus scans.
Now more than ever, it is imperative that businesses have a comprehensive strategy in place to ensure protection against data loss and productivity impact. Centre Assist™ Secure Managed Services paired with Centre Secure™ Security Assessments deliver businesses a 1-2 punch to potential threats, protecting business and their critical data by managing system updates, security patching, continuous vulnerability scanning and proactive vulnerability remediation.



Email
If you left your work machine at the office, Microsoft Outlook or your Mail application may take a while to download all your email.
You may also need to re-enter your credentials or reset your password.
Centre offers "Secure by Default" Microsoft 365. Experts secure your email and tailor subscription licensing, allowing you to scale your business up and down as needed.
Learn more about how to take full advantage of Office 365 security features here.

VPN and Remote Desktops
If you were utilizing a VPN or Remote Desktop connection, you will no longer need to continue using while in the office and on the local network. For those users continuing to work from home to practice social distancing, make sure your business and critical data is protected.
Here are a few tips on balancing availability and security.

Virtual Meetings
Virtual meeting and collaboration platforms (like RingCentral, Microsoft Teams, etc.) will continue to keep people connected professionally and personally. Encourage virtual meeting attendance even while in the office to help with social distancing until the risk of virus transmission has curved. VoIP providers, like RingCentral can integrate with widely leveraged communications platforms like Microsoft Teams.



Phones
Consider utilizing soft phones, if you can do so, or leveraging hands free calling through headsets. Centre partners with RingCentral to enable your team through best-in-class secure, communication and collaboration solutions.



Printing
You may need to change the Default printer you're using once back in the office, especially if you configured your machine to print from a personal/home printer while working remotely.
Navigating your business through these changes is hard, we can help! Don't wait, Contact Centre Technologies today.
Originally published on April 28, 2020
Be a thought leader and share:
About the Author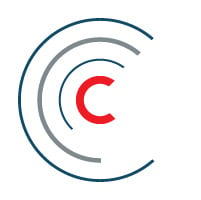 Centre Technologies
Centre Technologies is a full-service IT consulting and managed services provider headquartered in Texas, with a focus on mid-sized businesses. As a trusted IT partner for well over a decade, Centre is recognized for its local experience and enterprise-grade cloud and cybersecurity solutions. Centre is committed to helping organizations harness the power of technology to maximize their operational efficiency and exceed their business goals. Learn more about Centre Technologies »