Best Alternatives to Email for Small Business Communications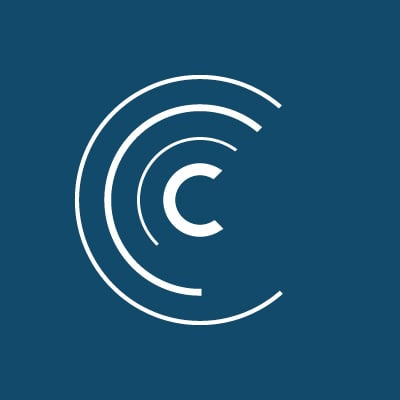 Secure Managed Services
Email was never meant to be a secure vehicle for transporting sensitive data. Unless you have technical knowledge and have taken extra precautions with your email, it is unencrypted. In a joint research project done by Google, the University of Michigan, and the University of Illinois Urbana-Champaign, it was found that only 35% of mail servers were configured for encryption. This means that the likelihood of cyber attackers using your means of communication against you is high.
Millions of email domains, including the major providers like Gmail, do not offer protection against these cyber attackers. Your data can be stolen over the network, stored on mail servers, and sold on the dark web. From there, your data can be used to make a variety of illegal purchases and or accounts in your name. However, it doesn't have to be like this. There are many reliable ways for your company to communicate online. Come along as we walk through some IT solutions for small and medium businesses that will enhance your team's communication, participation, and safety.
Move Conversations Over to Microsoft Teams or Slack
A collaboration app that aims to keep your employees organized, Microsoft Teams allows you to have conversations, hold meetings, and share files. The emphasis is on productivity in the work environment. This cloud-based system fosters targeted communication among teams through real-time chat in specific topic channels. Up to 250 employees can make high-quality voice calls, and up to 10,000 can dial into video calls. Microsoft Teams is also fully integrated with Microsoft 365. So, you are able to easily access applications like Excel and Word from any device. With real-time, auto-saved document collaboration, this IT solution enables your team to edit as they see fit, without the loss of information.
Slack is another messaging app that connects your team in a flexible, inclusive way. It has grown from being an internal program to a primary source of communication for small and medium businesses alike. Designed to make communication seamless, Slack allows you to send messages, links, videos, and images either privately or to the whole organization. You can also sync Slack to your Google Drive and Google Calendar. It is essentially replacing the functions of email. If you purchase the paid tiers of Slack, you benefit from a heightened security plan. It includes data loss prevention and encrypted messaging.
Create Video Content with Microsoft Stream
While reviewers feel that YouTube meets the needs of their business, when comparing the quality of ongoing product support, Microsoft Stream wins. Video is the perfect IT solution for small and medium businesses, and with Stream's intelligence services, you can effectively customize and collaborate products with your team members. Users can upload up to 100,000 videos, up to 50GBs each. This adds a new dimension to your communication since you can better capture personalities through engaging content. Stream also comes with the benefits of in-video facial recognition, automatic closed captioning, timecoding, deep search, and powerful video management tools to make the process run smoother.
Stream allows your organization to securely upload, view, and share videos of meetings, training sessions, and presentations. With Microsoft's Azure Active Directory, you can stay safe with identity management, in which you control who sees the video. This enterprise-level security prevents sensitive information from getting out to the public, or even into the wrong hands. As a top-tier Microsoft Cloud Solution Provider, Stream extends free end-user support at all hours of the day and comes with the assurance of zero downtime. Its sophisticated IT solutions ensure that no data is lost in transit.
Use Dropbox or Basecamp to Collaborate and Store Your Files
Dropbox keeps your files safe through its scalable infrastructure, designed with multi-layered protection. At rest, your files are encrypted using 256-bit Advanced Encryption Standard (AES). Whether you are accessing the server through the mobile app or the web browser, Dropbox authenticates all user connections. It runs routine tests for security vulnerabilities on its hardware, software, and processes. This has resulted in Dropbox having not experienced a large-scale hack since 2012. As a cloud storage service, it is a convenient and safe way to share files within your organization without using them as email attachments. Dropbox also includes the collaboration tool of Dropbox Spaces to promote real-time editing and note sharing.
In order to protect your data when in transit, Basecamp sends everything with HTTPS. Although the application databases are not generally encrypted at rest, its database backups are encrypted using GNU Privacy Guard (GPG). Basecamp is an IT solution for small and medium businesses that allows teams to organize and manage their projects with ease, combining your efforts into one place. Where email gets disorganized, Basecamp keeps every document and correspondence exactly where they need to be, under specifically labeled categories that you can set notifications for. You can even integrate with third-party tools, such as time trackers, to tailor the projects to what your business needs.
No IT solutions are absolutely foolproof. Cyber attackers are continuously developing new ways to acquire your data. That means you simply need to take action where you can. Incorporate the tools that your organization needs to succeed. And be mindful of how secure they are, given the documents you are sharing and conversations you are having.
Here at Centre Technologies, we provide IT solutions for small and medium businesses in order to secure your data and ensure your team has the resources they need to be productive. Let us know if our high-quality, standardized processes are what you have been looking for to stabilize your business.
Originally published on February 8, 2022
Be a thought leader and share:
About the Author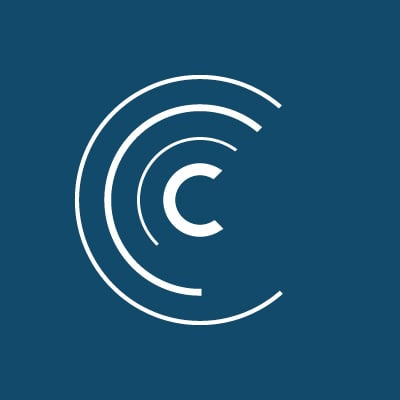 Secure Managed Services
Organizations trust Centre to deploy, manage, and secure IT solutions that ensure day-to-day business continuity and increase operational efficiency. Centre's Managed Services provide 24x7 secure by default IT support and proactive consulting that keep businesses moving. Centre Assist™ technical consultants work alongside customers to deliver innovation and business optimization by being an extension of their team. Learn more about Secure Managed Services »