New M365 Features that Boost Productivity and Security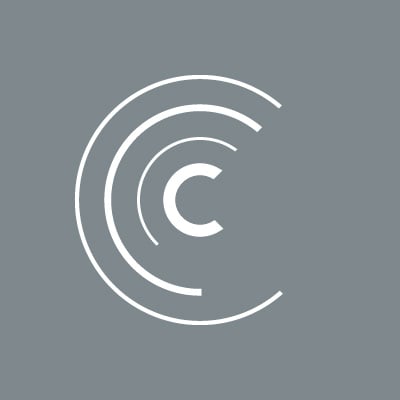 Cloud Solutions
Microsoft 365 changes are a dime a dozen. Price increases along with those changes however aren't. While many businesses aren't happy with the price hop, Microsoft made sure to add additional value to its productivity suite in new features and capabilities to boost productivity and security. As a leading Managed Services and Cloud Solutions Provider (CSP), Centre Technologies has added value to help businesses stay ahead of the changes and secure their M365 users. In this blog, we show you just what those are.
What's New in Microsoft 365?
New Pricing for Microsoft 365
Microsoft announced its monthly and annual pricing changes in August of 2021. These pricing changes came with changes to licensing as well. Microsoft stated that these changes were to be implemented completely on March 1st of 2022. As for those who already obtained licenses with their old pricing model, Microsoft will allow these accounts to be grandfathered until the end of their subscription.
Businesses utilizing services with Microsoft alone may feel trapped and forced to adapt to the new licensing structure. As a trusted Managed Services Provider and top Cloud Solutions Provider, Centre Technologies is helping businesses to optimize licensing spend and stay ahead of future price increases using a hybrid model.
With this hybrid approach to Microsoft 365 licensing, businesses can utilize a more strategic and efficient model of workforce management that is easily adopted and optimizes costs over time.
New Commerce Experience (NCE)
Microsoft has recently launched New Commerce Experience (NCE) as of January 2022. This program impacts the way Microsoft 365 licenses are purchased by providing cost savings for long-term commitments that would ultimately make the CSP (Cloud Solution Provider) program a comparable alternative to an EA (Enterprise Agreement).
The NCE provides resellers with new tools to simplify and manage subscriptions for Microsoft 365, Dynamics 365, Windows 365, and Power Platform. Right now, new licenses are operating on the NCE platform. Legacy licenses will be moved to the NCE platform on July 1, 2022.
With all of the shifting gears that Microsoft is doing, it's not only hard for businesses to keep up but it's hard to make the time to implement these new programs and features the right way. As a trusted Microsoft CSP of businesses for all sizes, Centre helps remove the stress of dealing with these new implementations while delivering an effortless and seamless transition. Also, organizations that purchase Microsoft 365 services through Centre receive exclusive benefits.
Unlimited Microsoft Teams Dial-In Audio-Conferencing
Organizations big and small are boosting productivity and collaboration by using Microsoft Teams. Currently, Microsoft 365 users can use the PSTN Audio Conferencing feature with certain Microsoft 365 Enterprise licensing. As for the licenses below these (like E3 and other business, government, and frontline licenses), users have to purchase an add-on license in order to utilize this feature.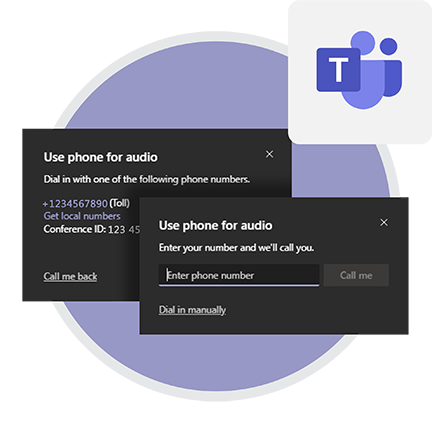 Announced via a Microsoft blog post, Microsoft stated that it would add unlimited dial-in capabilities for Microsoft Teams meetings across the enterprise, business, frontline, and government suites. This allows customers to dial-in to Teams meetings from 70+ countries on virtually any device. This Microsoft Teams feature will be available to for specific types of licenses.
While changes will be effective in March of 2022, Microsoft has extended a $0/user promo through the end of May 2022 to bridge the gap between the announcement and availability.
Microsoft Defender Security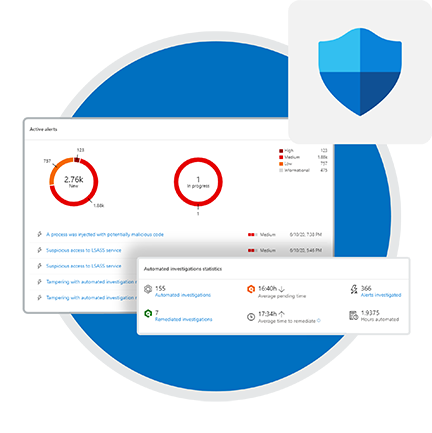 Microsoft Defender Security is a pre- and post-breach enterprise defense suite that coordinates detection, investigation, protection, and response across endpoints, applications, email, and identities to provide integrated protection against sophisticated attacks. That said, some features Microsoft Defender for 365 are only included for specific Microsoft 365 licenses and often restricted to a specific Plan (like Plan 1 and Plan 2).
Microsoft Defender offers a number of security features, one of them being Endpoint Detection Response. Not every license gets to experience all of what Endpoint Detection Response can offer, however. For example, those with Microsoft 365 E3 licenses receive what is EDR without the detection response. Business premium licenses get EDR in its entirety.
Microsoft has now combined Microsoft Defender for Endpoint and Microsoft Defender for Office 365 in a coordinated cross-domain security suite. This suite offers extended detection and response (XDR) capabilities through better data coverage, combined incident management, automatic investigation and remediation, Microsoft Threat Experts, threat analytics, and cross-domain hunting capabilities.
Businesses that partner with Centre receive Microsoft Defender automatically, as the minimum standard even though Microsoft does not include this by default.
Modern AI Capabilities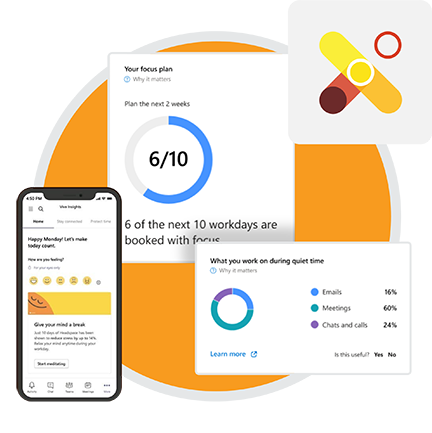 With the popularization of the hybrid work environment, Microsoft has improved AI capabilities through Viva to not only keep teams connected, but to foster more communication, knowledge sharing, resources, and learning in the hybrid workplace.
Features include personal insights to get employees to prioritize wellbeing while prioritizing efficiency as well as manager and leader insights to help improve team productivity.
Microsoft Viva is available for enterprise licenses only but not as an entire suite of products. All M365 plans will get Microsoft Viva Connections, but Viva Learning and Viva Insights are features that are only partially included in enterprise license plans. All Microsoft Viva Topics are available as an add-on.
Value Added for Microsoft 365 customers
At Centre, we not only want to keep our customers updated on these new Microsoft 365 changes and features, but we want to enhance them. We've added a suite of new features for our Microsoft 365 customers to improve security and efficiency even beyond what Microsoft can offer.
Office 365 is the most common application suite that businesses run worldwide. This gives potential hackers an advantage… focusing on something everybody uses and exploiting any vulnerabilities. Therefore, Centre believes it's imperative that Microsoft 365 security features are fine-tuned to keep hackers away.

Chris Pace
CEO at Centre Technologies
As a Microsoft 365 partner, we are not just interested in updating our customers, but improving their Microsoft 365 experience. To maximize productivity and security, we are now offering the following services to our 365 customers:
Geo-Fencing Security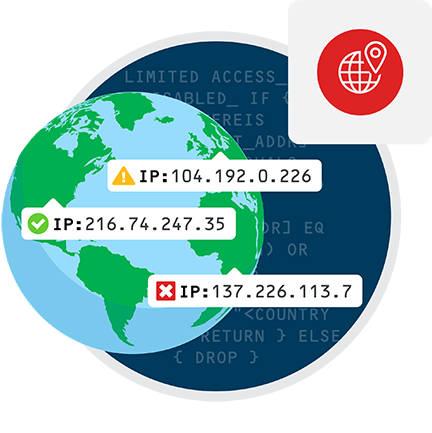 With geo-fencing security, businesses can establish a virtual boundary around a specific location. This prevents businesses from being hacked into by hackers from foreign locations. How does this work?
An administrator or developer establishes a virtual boundary with GPS or RFID enabled software. This geofence then triggers a response when an authorized device enters or exits that area. If someone tries to access company data from outside of that geofenced area, they will be forced to contact the administrator or developer to be granted access. Access can be granted within a matter of minutes or denied if the company doesn't recognize the device attempting to get company data.
Dark Web Monitoring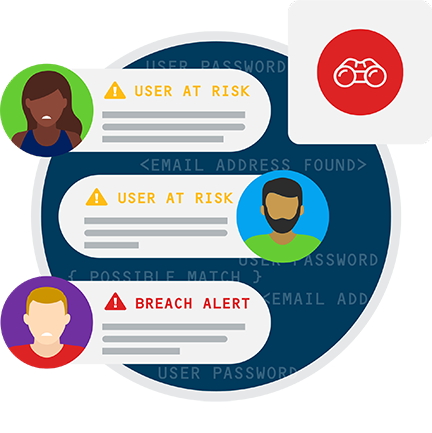 According to the Federal Trade Commission (FTC), 9 million US citizens have their identities stolen every year. One of the biggest ways this happens is through online identity theft.
With Dark Web Monitoring services, hundreds of thousands of websites are scanned each day to look for personal information that criminals could use to steal users' identities. If any potentially compromising information is found, the user is notified immediately.
Enhanced Secure Score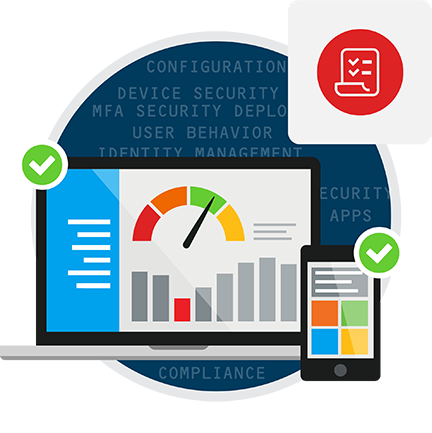 With Microsoft's Secure Score, organizations can enjoy complete transparency into their security posture. While Microsoft alone can offer tools to gain insight into an internet-connected environment- at Centre we take it a step further.
We look at the internal IT environment, ensuring that the environment as a whole- not just Microsoft applications are taken into account to assess the vulnerability of your environment.
Feature Adoption and Utilization Tracking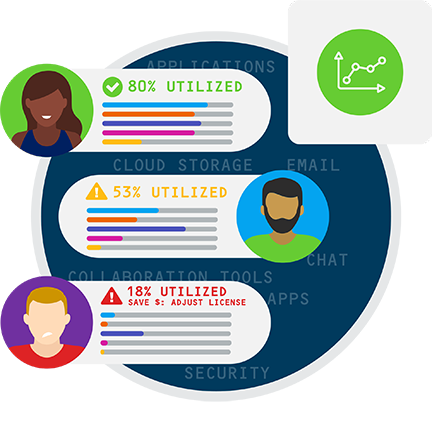 It is estimated that only 20% of app users use an app fully. With feature adoption and utilization tracking, users can get full knowledge on the applications made available to them and track their usage.
When it is time to review utilization for annual renewals, businesses will have a clear image of what was most useful to them and what wasn't. This way, they are able to cut unnecessary costs and shape their tools towards their business needs.
Multi-Factor Authentication (MFA) Deployment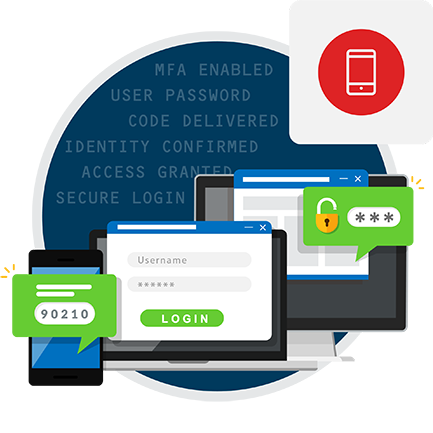 Multi-factor Authentication (MFA) provides an added layer of security for users. Many business leaders question the need for multifactor authentication for every user in an organization, but each user is a potential entry-point for a data breach.
Therefore, multifactor authentication is an important tool that works to ensure all users are safeguarded against these attacks.
Conditional Access Policies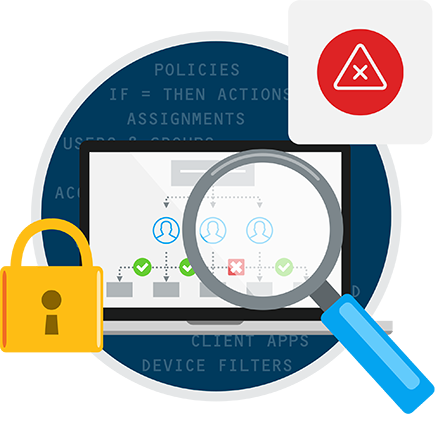 A Conditional Access Policy is a hypothesis that says, "if this happens, then this will happen". This is perfect for enforcing company policy and ensuring that all processes are done in the correct order. No employee can escape the conditional access policy set by your organization and none will try to because your system will be locked tight.
Below are some common Microsoft 365 configuration standards compared to secure by default configurations delivered by Microsoft cloud experts at Centre Technologies.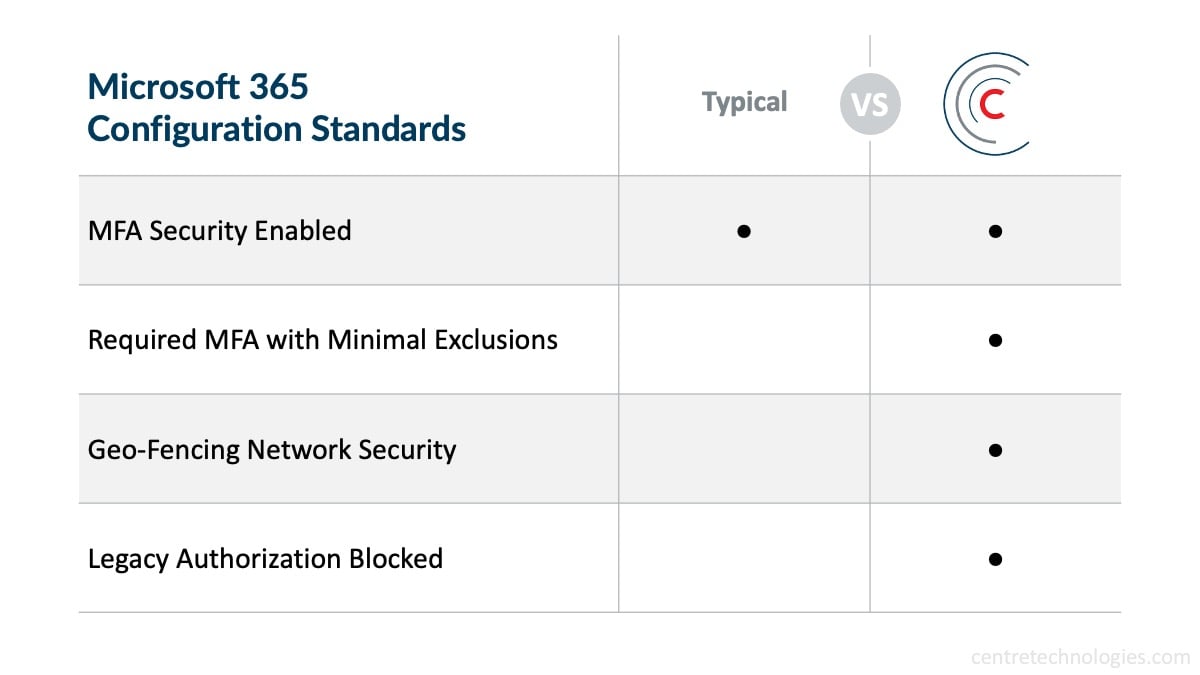 How to Get the Most Out of Your Microsoft 365
Microsoft 365 changes are commonplace. Price increases, however, are not. Despite the price hike, Microsoft has added new features and capabilities to its productivity suite that will enhance productivity and security. Contact Centre Technologies today to ensure your business stays current, doesn't overspend, and remains secure while using Microsoft 365.
Originally published on January 26, 2022
Be a thought leader and share:
About the Author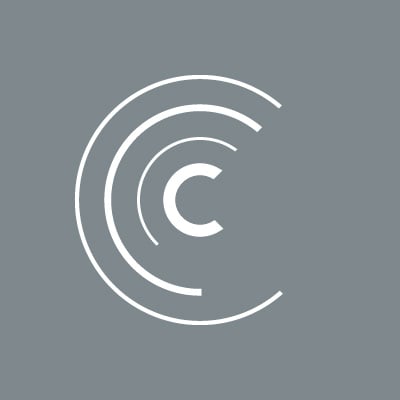 Cloud Solutions
Organizations partner with Centre to harness the benefits of cloud services and minimize the cost. Centre's cloud services deliver comprehensive planning and dedicated support so customers can choose, navigate, and secure their cloud journey with confidence. With a focus on personalized solutions, Centre's certified experts help customers achieve their business goals through public cloud services, private hosting options, or a combination of both. Learn more about Cloud Solutions »