Data Loss Statistics That Will Make You Think Twice About Business Continuity
Published on May 18, 2015
Data loss statistics can be chilling. In an age where data is king, the idea that it can be lost so easily should be enough to encourage businesses to take steps to protect it.
This leads us to the first data loss stat: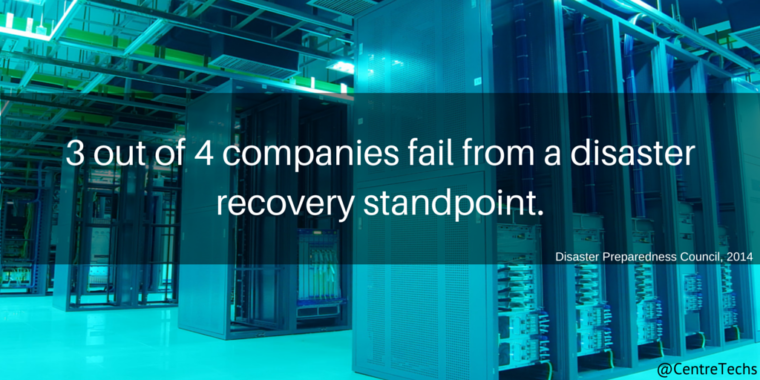 The Disaster Recovery Preparedness Council's 2014 Annual Report found that nearly 3 out of 4 of the companies they surveyed failed from a DRP standpoint. This benchmark survey found that these businesses:
Lost one or more of their mission critical software applications
Lost one or more of their virtual machines
Lost critical files
Experienced days of datacenter downtime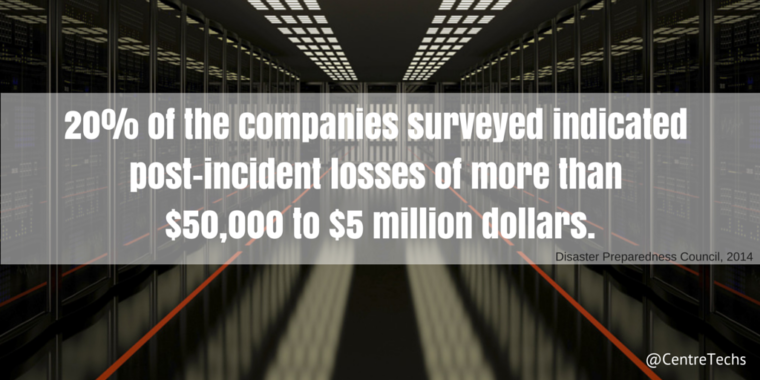 Data loss has very real financial implications. The same benchmark study found that 20% of the companies they surveyed had suffered $50,000 to $5 million dollars in downtime losses. The toxic combination of lost productivity, unrecoverable digital assets, and lost consumer confidence can lead to thousands of dollars in losses.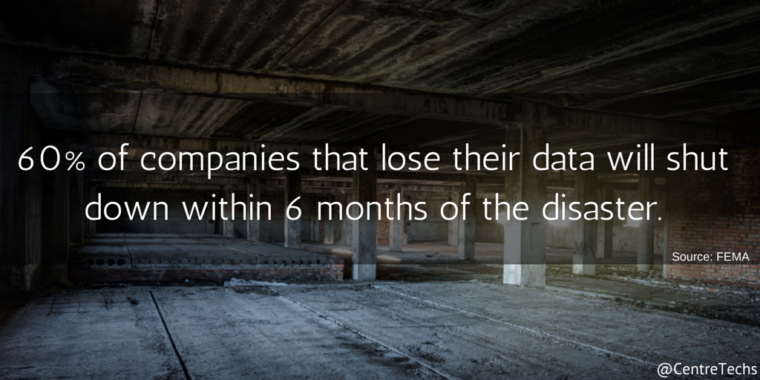 More than half of companies that suffer from catastrophic data loss as a result of a natural disaster will eventually close. They simply cannot recover the assets they lost, including customer data, onsite financial documents, application files, etc. The bare minimum requirement of any DRP is the replication of your data to an offsite location. However, to preserve and maintain the vitality of your business after a major natural disaster, you still need to have plans in place to continue running your business, even if your data is temporarily unavailable.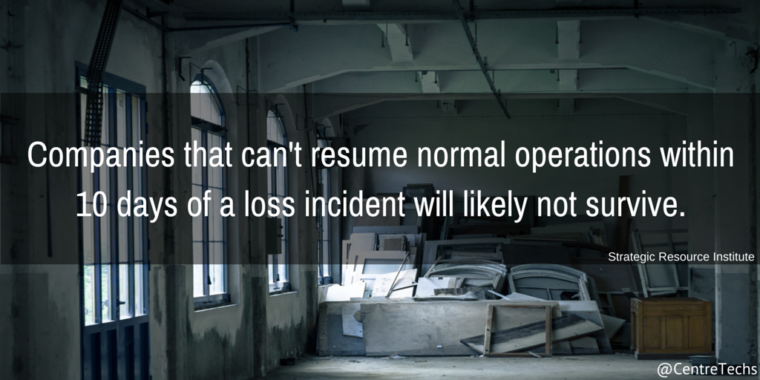 If you can't bring your business back to normal operations in a little over a week, your chances for business survival plummet. Consumer confidence and employee morale/security are already stretched thin after a disaster, and if your business is not able to resume operations, your competitors will undoubtedly take your customers. Mitigate this risk by having a business continuity plan in place well before the imminent threat of a disaster.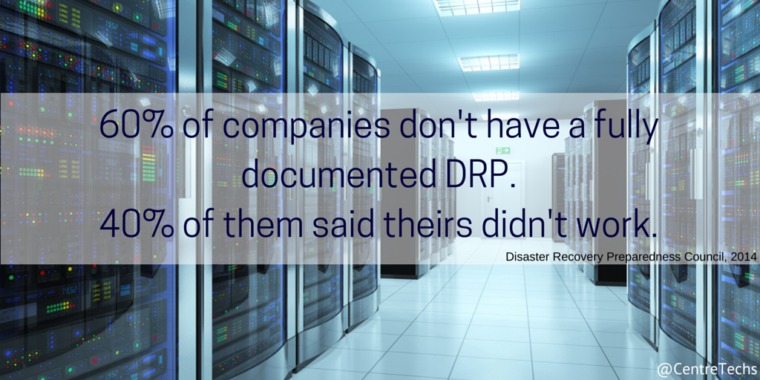 Having a network disaster recovery plan is not the same as having a good DRP. For the 60% of companies the Disaster Recovery Preparedness Council surveyed, they only had pieces of a comprehensive DRP in place. Even worse, imagine being part of the statistic that had a plan that simply didn't work.
Business continuity, above all things, is something that should work when you direly need it to. Don't risk your data and your business with a half-baked plan. Work with an IT solutions or business technology consulting firm to design a fool-proof solution against data loss.
Don't Become a Data Loss Statistic
Downtime and data loss can happen at any time, whether the cause is something as small as human error, or as large as a hurricane. Work with a certified consultant at Centre Technologies to discover a DRP and BCP option that protect your business from data loss.
To learn more about DR strategy and planning, download our whitepaper, Beyond Disaster Recovery: Why Your Backup Plan Won't Work.