Healthcare IT Solutions: HIPAA Compliance for Your Organization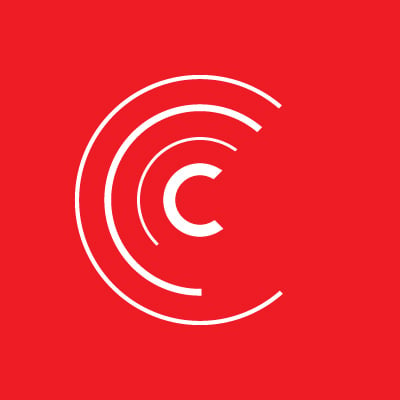 Cybersecurity and Compliance
Healthcare organizations face unique challenges when it comes to implementing IT solutions. In particular, these businesses must comply with HIPAA regulations regarding Protected Health Information (PHI). The digitization of much of this data means that organizations must find healthcare IT solutions that enable HIPAA compliance.
There are many such solutions available, as long as organizations find the right providers to help them with proper implementation. Here are some Best Practices and common ways that experienced IT support providers can help healthcare organizations with HIPAA compliance.
Protect PHI in all its forms
Protected health information takes many forms in today's digitized age. For example, protected information may appear in emails, in scanned documents on someone's computer, in a download on a smartphone, or in a file stored on a tablet. Even text messages can contain protected data. HIPAA requires that PHI be protected, no matter what form it takes.
Healthcare IT solutions must account for all of the possible forms that PHI can take. For example, creating secure pathways for messages between a patient and their provider, implementing proper software onto all devices that contain PHI, or encrypting data as it travels from one endpoint to another are all ways to guard patient data in accordance with HIPAA, no matter what form that data takes.
Have a backup plan in the case of a data breach
The goal of every healthcare organization is to avoid data breaches in the first place. However, the worst-case scenario can and does happen. In order to maintain HIPAA compliance and minimize damage, organizations should also set up a backup and disaster recovery plan that they can implement in case a data breach does occur. The right provider will help your organization to set up this plan and, in the event that it is ever needed, implement it quickly in order to preserve the security of patient data, minimize damage, and end data breaches as soon as they occur.
Create strong encryption of
e

PHI

Encryption is one of the most basic and important security measures for any sensitive information. When it comes to ePHI, encryption is particularly important. Any healthcare IT solutions you adopt should include strong encryption of this data. Encryption should occur every time the data is in transit, as well as when it is stored anywhere on a physical device or on the cloud. Encryption makes it much more difficult to access sensitive patient information even if that information is obtained through a data breach, the loss of a physical device on which the data is stored, or through other means.
Use multi-factor authentication and other layered security solutions
Layered security solutions provide extra protection for PHI. For example, consider using Multi-Factor Authentication (MFA) for all required logins. This solution asks for both the traditional username/password combination and another security token before allowing a user to access protected data. MFA makes it much more difficult for bad actors to hack into an account and minimizes the chances that a weak password will lead to a data breach.
Other layered security solutions can also make data breaches more difficult. Layered security, such as Endpoint Detection and Response (EDR) automatic threat containment and zero-trust application controls included in Managed Services from Centre, provides multiple layers of protection around PHI. Every layer would need to be compromised in order for the data to be breached. The right healthcare IT solutions provide layered solutions to make data more secure in accordance with HIPAA and other regulatory requirements.
Use HIPAA-compliant software and cloud storage solutions
The cloud can provide a very secure location for the storage of protected patient information. After all, the cloud cannot be lost or stolen as can physical pieces of hardware. The cloud can also be very difficult to hack into if you choose the right storage solution and the right managed cloud service provider.
However, not every piece of software or cloud storage solution meets HIPAA compliance requirements. The wrong ones can leave PHI vulnerable and leave you in violation of HIPAA regulations. The right IT solutions will include software and storage solutions that comply with HIPAA regulations. The right healthcare managed services provider can help you to identify the best software and storage solutions so you can keep PHI secure at all times.
Healthcare IT solutions should implement features like auto log offs to protect patient data
If someone accesses PHI on a tablet, smartphone, or desktop computer and then accidentally leaves that data up on the screen, a data breach can occur, since anyone who looks at that device next can see that patient information. In order to prevent these breaches of HIPAA regulations, your IT solutions should include features like auto log-offs.
These features will automatically log the user out of the device used to access PHI after a certain period of inactivity. These solutions make it less likely that someone's forgetfulness will lead to a data breach and will help ensure your organization's continued compliance with HIPAA.
Use a healthcare managed services provider to help provide HIPAA-compliant IT services
HIPAA compliance impacts every area of your organization's business technology and IT infrastructure. In order to help ensure you remain in compliance, consider using an experienced healthcare managed services provider. These professionals can evaluate your specific needs and implement solutions that assist you with HIPAA compliance while also enjoying the IT support and services your organization needs to thrive.
When you need to stay HIPAA compliant, you need effective healthcare IT solutions. Those solutions include protecting PHI in all its forms, implementing a backup and disaster recovery plan, creating strong encryption, using multi-factor authentication and other layered security solutions, using HIPAA-compliant software and cloud storage solutions, implementing features like automatic log-offs, and using an experienced healthcare managed services provider.
Centre Technologies specializes in services that help you with HIPAA compliance while meeting your organization's IT needs. We have extensive experience in the healthcare field and working with the tools that enable you secure and protect PHI.
Originally published on January 21, 2020
Be a thought leader and share:
About the Author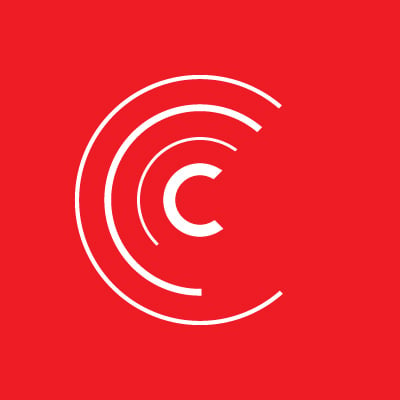 Cybersecurity and Compliance
Organizations entrust Centre with protecting their technology ecosystem and strengthening their security posture. Centre's cybersecurity and compliance solutions delivers layered IT security to protect businesses' employees, customers, and content from known and unknown threats. Through employee awareness training, detailed security assessments, and 24x7 threat containment, Centre is a trusted partner for businesses seeking comprehensive network and data protection. Learn more about Cybersecurity and Compliance »