How IT Services Improve Employee and Customer Experience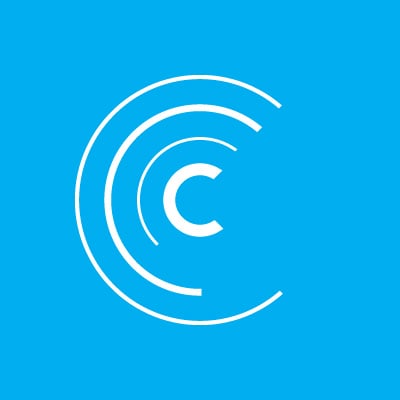 IT Consulting
As a business leader, you know how important employee experience and customer experience is to the success of your business. Successful employee experience acts as the fuel to successful customer experience. Without a work environment where employees can efficiently and effectively do meaningful work – you're left with unmotivated employees who won't be able to communicate the value of your company to customers.
Poor IT systems make it even more difficult to provide a consistent customer experience and will only frustrate your employees. According to the most recent State of Software Happiness Report, more than half of employees are unhappy at work because of the tools they're using.
25%
employees claimed that they have considered looking for a new job because they didn't have the right software.
Statistics like this provoke subpar customer service and therefore experience. 27% of Americans report "lack of effectiveness" as their number one frustration with customer service. 12% rate their number one frustration with customer service to be lack of speed. 56% of people around the world have stopped doing business with a company because of a poor customer experience. Not multiple poor experiences — "a". As in one (1).
One of the most important elements of a positive employee experience is ensuring that employees have the work environment they need to do their job—and do it well. They can't do that if the IT systems in place are not supporting them. With the right managed services and cloud solutions, you can retain employees, protect customers, and even protect business partners.
Common issues for employees and customers dealing with poor it services
By not utilizing managed services or cloud solutions, you can severely debilitate your business and rob it of the success it has the potential to make. Poor IT support can drive very frustrating situations for the employer, employee, and customers. With said support, your business is likely to confront broken hardware, outdated software, slow operations, and regular downtime.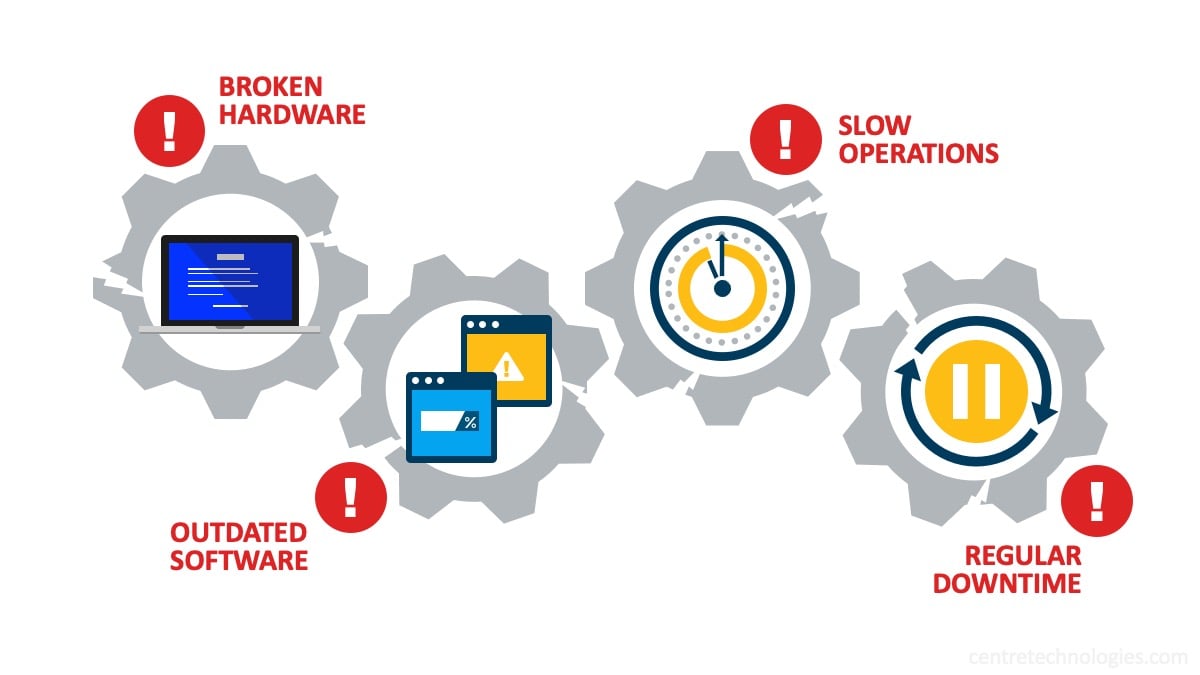 Not only do these issues cause revenue loss, but it also causes lower staff productivity and an overall bad brand reputation. It's issues like these that cause inconsistencies in the customer experience and inevitably drive your customers to the competition.
how enterprise grade It services improve employee and customer experience
What is Enterprise-Grade IT service?
Customers respond well to having their needs met and having them met fast. Providing services like these are often enabled through effective IT service implementation that supports the data your business acquires, how fast you need to acquire it, provides security for it, and will grow with your business.
These are all luxuries that enterprise grade IT support can provide for your business no matter the size.
Enterprise-grade IT support isn't about tech, product, or skill sets. It's about disciplined, mature processes."

James Shuler
Business Technology Advocate at Centre Technologies
How IT Services improve Employee Experience and increase employee satisfaction
Employees can enjoy a suite of benefits in an IT environment created to help them do their work more efficiently. By utilizing managed services and cloud solutions, employees can enjoy increased productivity, efficiency, streamlined processes, and a more stable work environment.
Increase Productivity and Efficiency
Long gone are the days in which employees are unable to work without being at their desks. According to FlexJob's 10th Annual Survey, 97% of workers desire some form of remote work. 58% of the respondents expressed wanting to be full-time remote employees post-pandemic and 39% expressed wanting a hybrid work environment. The same survey also found that 44% of respondents know at least one person who has quit or is planning to quit because employers are requiring that they work in-office.
Considering research shows that remote workers are 35-40% more productive than those in-office, more businesses are enabling remote working capabilities via their IT structure.
Incorporating mobile device management through cloud-based services like Intune allows you to control what your employees have access to and how they can access it - without sacrificing the security of company data. Intune is a part of Microsoft's Enterprise Mobility and Security (EMS) suite and is used with the Microsoft365 suite of products.
Since Intune is integrated with Azure Active Directory (Azure AD) and Azure Information Protection, using the service will not leave your company data unprotected. It also contains features like Autopilot, wherein you can deploy certain applications like Teams, OneNote, and other Microsoft 365 applications to devices.
Autopilot allows for incredible flexibility that enables employees to work as they need to even in the event of unforeseen lifestyle changes.
Many companies view BYOD (Bring Your Own Device) as a more cost-effective option as it enables employees to enroll their personal devices to management, to enroll corporate data. This saves costs on the purchase of equipment for employees and has several other perks.
Since employees can be skeptical of what the IT department can view on their personal devices through this program, they often prefer the alternative BYOD approach, where Intune enables the company to manage the apps that contain company data only. This option protects the corporate data even if the app has both personal and corporate data.
Utilizing Autopilot also allows companies to onboard employees that are not on-site extremely efficiently; with merely the touch of a button. You can also touch a dispersed workforce within seconds, whether you need to wipe and reload workstations or shutdown systems – you can do it all.
It's tools like these that allow employees to have work-life balance without needing to be chained to a desk. In the event of a natural disaster or unforeseen life event – through these tools, employees have the ability to work from wherever there's a wifi signal and still protect company data. It also gives your customers consistency when it comes to the availability of your company.
Improve Employee Morale
There are a few different aspects that influence high employee morale. Statistics show that work-life balance, opportunities for advancement, and meaningful work are among them. And so is a sound IT system. Time is money, and your employees make the best of it when they can do their jobs with little to no disruption.
Various tools and software help to improve communication among employees, automate redundant tasks, and even provide better training to your employees. It also allows business leaders to better track progress, which helps in giving employees rightful recognition for their hard work as well as providing insight into just how meaningful the work they are doing is.
There's nothing more frustrating than having technology that doesn't keep up with the pace of your business. Having an IT managed services provider (MSP) that works to ensure everyone can do their job with zero interruption looks like establishing transparency and speed in handling issues. Most MSPs will provide you with various portals to view different aspects of your IT environment, some will provide you with quarterly reviews so you can see the role your IT environment has had in ensuring productivity and protecting your environment from threats. It can often be cumbersome to have to check these different portals.
At Centre, we provide a support dashboard, called the CMAC (Centre Metrics Assurance and Compliance) that allows visibility into all aspects of your IT environment from a single view. This includes the security of your IT environment and the impact of the cloud services you're using. This kind of visibility encourages fewer issues and more problem-solving. The fewer problems there are, the fewer interruptions employees have to deal with in attempting to do their work.
Provide a Stable Work Environment
COVID-19 has altered the way the world views work. Since its spread, we've seen a rise in touchless, remote, and contactless options. If it's proven anything about the workforce, it's proven that a successful workplace is an adaptable one.
Backup and disaster recovery services enable employees to continue working even in circumstances that are unforeseen. No need to force employees to use PTO or be patient during downtime. One might think that Microsoft 365 contains enough cybersecurity measures on its own to defend against threats. The reality however is that while it is extremely secure on its own, it can be impacted by human error, synchronization errors, malware, outages, and malicious deletes.
Cloud Solution Providers (CSPs) advise all companies to utilize third-party backups. Without them, it could take weeks or even months to restore data by using Software-as-a-Service (SaaS) platforms alone. Considering 60% of SMBs shut down due to data breaches or outages, a lack of a plan B (plan backup in this case) isn't ideal for either a scalable business nor its employees aiming for job stability.
How to Improve customer experience and increase customer satisfaction
Customer experience and satisfaction are often directly impacted by employee satisfaction. It is also aided and improved by technology. When you can gather, analyze, and optimize customer data effectively, you can shape an experience tailored to the needs of your customers more closely. The mediums used to store, transfer, edit, and maintain customer data are critical to your brand reputation. If they're working as they should, you can leverage them to provide customer service that outdoes your competitors in a few areas.
Provide Fast and Reliable Communication
Research shows that 21% of customers view not having to repeat themselves as the most important aspect of customer service. 32% view resolving issues in a single transaction as the most important and 33% view having a friendly and knowledgable agent as the most important.
In order to provide customer service that can make your organization proficient in all three of these areas, it's crucial to utilize platforms that minimize interruptions and bottlenecks. Organizations that use cloud services rather than traditional IT infrastructure, often report elevated collaboration between internal departments.
This added ability to actively collaborate through file sharing services, such as Microsoft SharePoint, and secure messaging services, like Microsoft Teams, increase departmental transparency, accelerate solving of customer problems, and improve overall customer experience.
Show Consistency
With the right IT system in place, you can make it easier for employees to connect, collaborate, and achieve goals. Microsoft just recently announced a new Customer Experience Platform called NCE (New Commerce Experience). It is a collection of existing and new capabilities that would allow organizations to better understand their customers, optimize content delivery, and orchestrate great customer experiences.
The platform pulls together applications like Dynamics 365 Marketing, Dynamics 3675 Customer Insights, Microsoft Advertising, Dynamics 365 Commerce, and behavior analytics tools like Clarity. By pulling all of these applications together under one platform for all employees in an organization to utilize, you're creating an efficient work environment.
Because this program triggers licensing changes for Microsoft 365 in 2022 with price changes upward of 15% for month-to-month licensing — it's easier to utilize such a tool through a managed service provider who can give you what you need in your IT environment in one package. For example, by switching to Centre, you can save on Microsoft 365 licensing with Microsoft CSP (Cloud Solution Provider) pricing while gaining Microsoft Defender security services all in one package.
With tools like this one, employees can communicate, create, brainstorm, and effectuate solutions that are aimed to benefit customers with ease.
Utilize 24x7 Data Security and IT Support
Smart IT implementation utilizes security software to ensure that business and customer data stays protected. For example, Security Operations Centre as a Service (SOCaaS) is a type of cloud-based managed security service that offers the ability to address and resolve all security alerts via a system that displays all security threats, tools, and systems from a single point of control.
This solution is often accompanied by EDR (Endpoint Detection Response) tools integrated into detection and response processes to remove the need for in-house endpoint protection expertise.
Instead of waiting until something happens to respond to it, SOCaaS solutions take a proactive approach to actively pursue and eliminate threats before they have the opportunity to cause damage.
It's this type of data protection that allows employees to work uninterrupted. Even when a business may be starting out small, they may not think there is any importance to installing security measures in their IT system because they aren't big enough to be a target for hackers or cyber threats. The truth is, hackers love SMBs. It's these companies that need cyber security the most. This is where utilizing a tool like Microsoft Defender becomes very valuable.
Microsoft Defender is a free antivirus protection program that can be enabled or disabled at any time. It scans files, remediates threats, and lists detected threats in security reports on the windows security app. It is the most cost-effective option for those looking to install some sort of cybersecurity measure in their IT system. This endpoint security system aids businesses with up to 300 employees to defend against cyber security threats like ransomware, malware, and more in one cost effective package.
When employees feel free to work in an environment where they don't have to worry about if they're going to lose their data the next minute – it boosts productivity. People are able to work fast without having to go through extra steps to ensure their work is saved and stored in a safe place.
Connect with Customers
Adopting cloud services opens opportunities for more on-demand "as-a-subscription" services, otherwise known as Software-as-a-Service (SaaS). This is also a major time-saver as businesses don't have to worry about installing software on individual computers and devices. Additionally, cloud applications often enable more cross-compatibility with both business- and consumer-grade services for seamless integration.
Enact IT services that serve both your employees and customers
With the right implementation of the right tools and access to an IT team that knows how to flex the solutions to amplify your business – you can achieve incredible things for your business as well as your employees and customers who will be enjoying the results of these solutions.
Need a managed services provider who can develop the IT blueprint your business needs? Here at Centre Technologies, we work as an extension of your team to help your business achieve its goals, promoting happier employees and happier clients.
Originally published on December 13, 2021
Be a thought leader and share:
About the Author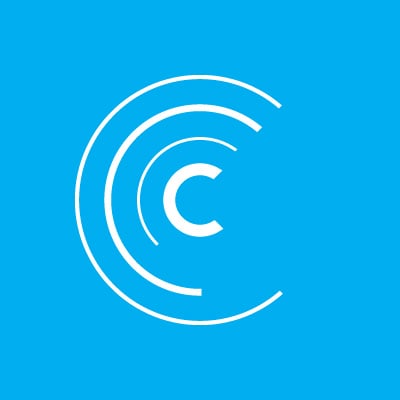 IT Consulting
Organizations count on Centre to deploy secure and efficient IT solutions that support business-critical operations. On an as-needed basis, Centre's IT consulting and professional services deliver enterprise-grade solutions customized to customers' unique business. Centre's certified consultants design and execute a tailored IT Blueprint™ — a comprehensive plan to manage customers' immediate needs while enabling long-term business continuity and operational efficiency. Learn more about IT Consulting »