Autopilot: The Office 365 Feature You Should Be Using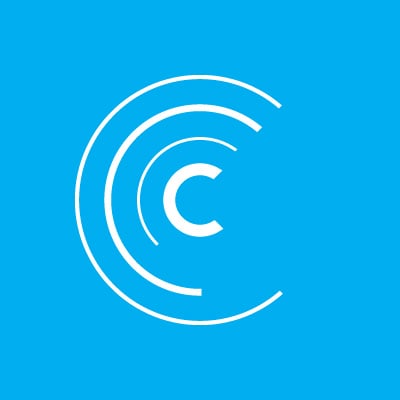 IT Consulting
Windows Autopilot is a cloud endpoint deployment service, available with select Microsoft 365 plans. Many organizations have access to Autopilot but lack the expertise to take full advantage of its potential.
You've hired a new employee, and they need a new device —the nightmare begins. The IT department must devote significant time to manually set up and deploy the device before it's in the hands of the user. The process strains resources from your organization and causes business disruption—Enter Windows Autopilot.
With Autopilot, a new device can be delivered directly from the vendor to the employee already configured with the applications, settings, and external hardware needed to be business-ready. All the employee needs to do is connect the device to a network and enter their credentials to get started.
How can autopilot help my business?
Your IT Department has the Ability to Move Faster
Setting up and deploying a new device is time consuming and often a tedious burden on IT departments. Without Windows Autopilot, IT must intercept the device after it's ordered to test systems, configure the settings, install applications and complete computer imaging —the process of using a duplicated hard drive of a current device to transfer and prepare the new device.
With Autopilot, however, a new device can be ready for productive use without even crossing your IT administrator's desk. The device is easily set up online, through the cloud, without sacrificing the ability to control and customize how the device should be used.
Autopilot not only simplifies the process of deploying a new device but also upgrading and re-purposing an existing one. Whether you need to transfer ownership of a device from one employee to another, or break/fix a malfunctioning device, Autopilot can transform the device into a business-ready state with no more than a couple clicks.
This feature can also be used to seamlessly deploy upgrades, Microsoft 365 configurations, and security protections to new or existing devices.
Your Business can Improve Operational Efficiency
Your business can now be more agile and cost-effective. Resources such as time, imaging hardware, and IT staff that were once needed to manually handle the deployment of a device can now be drastically reduced or eliminated.



Your Employees Receive their Device Sooner and Achieve Quick Productivity
Your employee can get moving quicker with faster deployment and minimal set-up. Now, he or she can receive their device directly from the vendor, connect it to almost any network, and get right to doing meaningful and innovative work for your business.
The benefit of this service has never been more important given today's rise in remote working. IT no longer must intercept new devices, which can now go straight to employees through contactless delivery. Employees can start working out of the office quicker and with confidence.
Additionally, eliminating the need to use and maintain imaging hard drives and servers allows businesses to become more mobile, a critical quality as more and more IT employees have limited access to the office.
So, how exactly does Autopilot work?
There are essentially three components of the Autopilot process—the hardware vendor, the IT administrator, and the end user. When your business purchases a new Windows 10 device, the vendor will register the device into the Autopilot service. The IT administrator can then go into their Autopilot service portal and select the settings, preferences, and out-of-box experience that aligns with both the business and employee role.
The vendor can then ship the device directly to the employee. When he or she connects to a network and enters their credentials, the customized preferences and applications are automatically loaded onto the device — allowing the employee to start using it productively with minimal to no set up.


Traditional delivery methods can take an average 3 weeks to receive which can delay employee productivity and onboarding. This can become even more critical when the device is being prepared for an existing employee. Below illustrates the steps and time frame of the setup and delivery of a new device: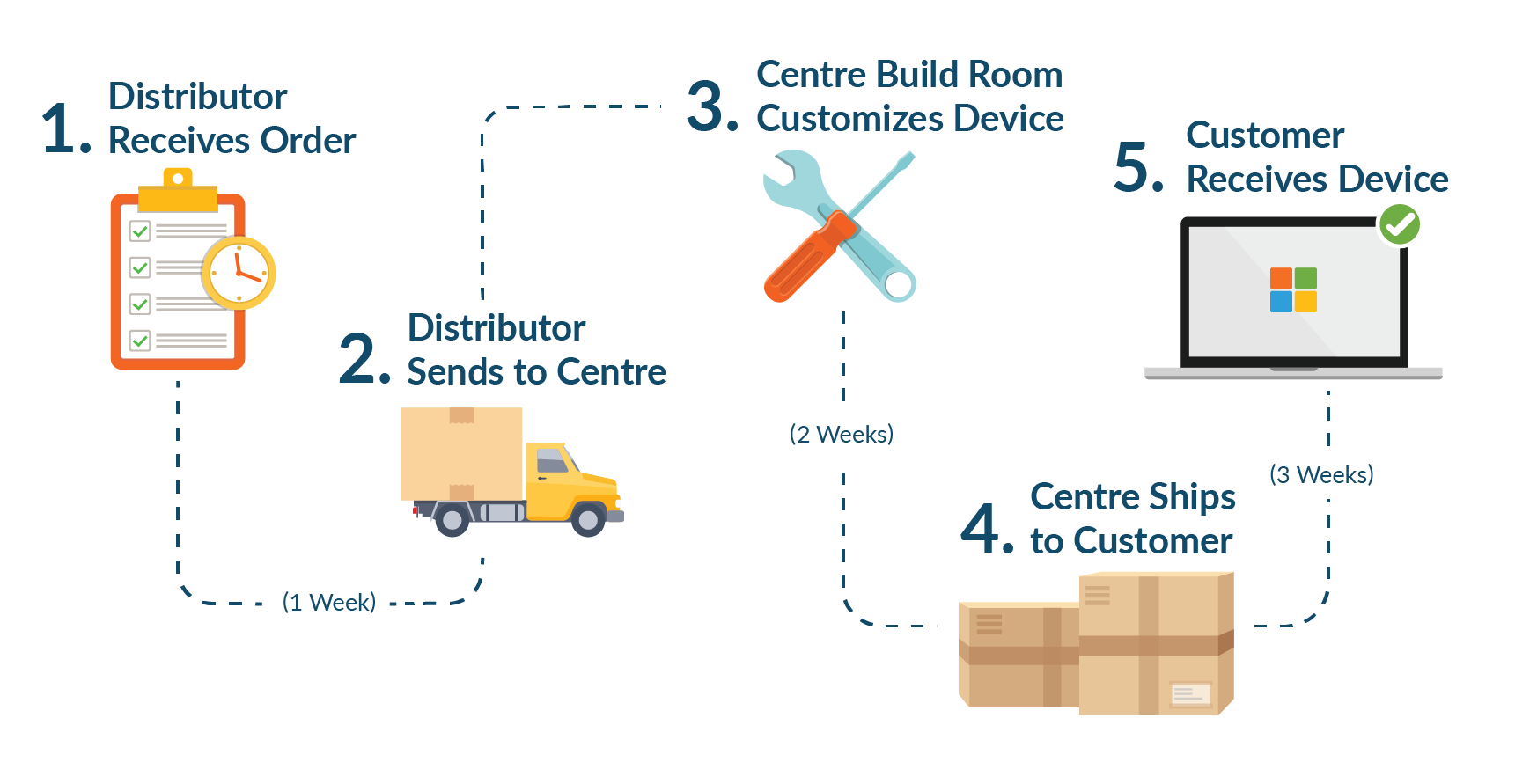 With Microsoft Autopilot, several steps are eliminated and the new device is shipped directly to the customer creating a contactless, immediate delivery.


Once a device is deployed, it can automatically be managed by Microsoft Intune, Windows Update for Business, and Endpoint Configuration Manager.
How do I get started using Autopilot?
The first step is to have or obtain one of the Microsoft 365 plans that provide this feature. Then, you must prepare your current IT environment by ensuring you have the Windows 10 features required for Autopilot, configuring your Azure and Intune settings correctly, and creating deployment profiles.
Setting up and deploying Autopilot can be a complicated and challenging process—that's why many businesses trust Centre's Microsoft experts to set up and navigate the Autopilot process. In fact, Centre's managed services customers already experience the rapid, contactless device deployment that Autopilot provides, without worrying about how to prepare their current IT environment for it.
Centre not only handles the set-up of Autopilot but the entire process. We take the burden of deploying, updating, and securing devices through the cloud completely off your shoulders.
Contact Centre Technologies for premium consulting and managed services so your business can start using this feature as soon as possible.
Originally published on September 15, 2020
Be a thought leader and share:
About the Author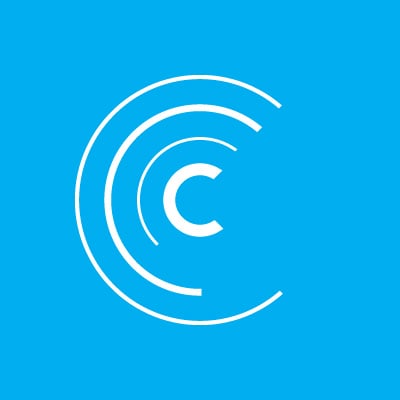 IT Consulting
Organizations count on Centre to deploy secure and efficient IT solutions that support business-critical operations. On an as-needed basis, Centre's IT consulting and professional services deliver enterprise-grade solutions customized to customers' unique business. Centre's certified consultants design and execute a tailored IT Blueprint™ — a comprehensive plan to manage customers' immediate needs while enabling long-term business continuity and operational efficiency. Learn more about IT Consulting »