Why and How Businesses Should Upgrade to Windows 11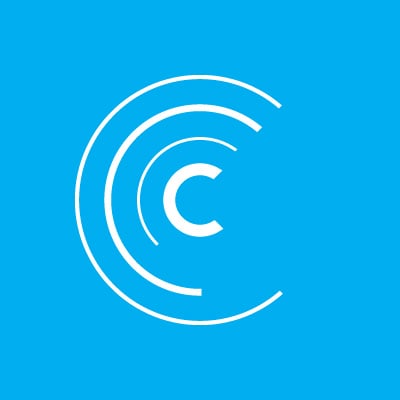 IT Consulting
Windows 11 offers new ways to use the Windows desktop operating system, Teams, and the Microsoft Store as well as advanced IT security protections and encryption. Here's what enterprises need to know about why and how to upgrade to Windows 11.
Microsoft's quiet announcement of Windows 11 has spurred more questions than answers for many organizations. The software, currently in early preview, is set to be ready for most users and enterprises in November or December. For businesses that use PCs or Windows software, the modest preview from Microsoft, the confusing hardware compatibility documentation, and the overlapping chatter from third-party reviewers has left many businesses with two fundamental questions:
Fundamental Questions:

Why upgrade from Windows 10 and previous versions?

How to prepare for and start using Windows 11?
Although Windows 11 may seem like a meager step up from Windows 10, it harbors some key design and functionality changes that enhance productivity and more significantly, boost IT security. Making the switch to Windows 11 from previous versions will not be without its challenges, thanks to the stringent hardware requirements for the new software. However, the advanced hardware needed to support Windows 11 enables key security features that can protect businesses against online and offline cyberattacks, including ransomware. Additionally, installing Windows 11 or deploying new devices with Windows 11 can be facilitated by using Microsoft's cloud and automation tools. Businesses seeking to maximize efficiency and minimize the roadblocks to using Windows 11 can also utilize a certified Microsoft CSP to help them deploy the new software.
Why Upgrading to Windows 11 matters
Productivity Enhancements with Windows 11 OS
Windows 11 brings a whole new user experience and variety of features to facilitate multitasking, virtual collaboration, and productivity. The new software delivers a redesigned desktop with, most noticeably, the relocation of the taskbar to the center of the screen, appearing as a dashboard.
The new taskbar also highlights another significant feature of the new software: the integration of Microsoft Teams into the Windows 11 desktop. The collaboration application will now be accessible directly from the desktop, making it easier for users to create, join, and communicate with their Microsoft Teams Groups and multitask during chats or meetings. Additionally, users can also now mute, unmute, and/or start presenting straight from the taskbar, minimizing technical difficulties and downtime that often comes with virtual meetings and communication. Lastly, Teams can now be used to communicate with those on an IOS or android device, even if they do not have the Microsoft Teams application, through SMS messaging.
Front and center of the taskbar is also the new 'START' button, which utilizes the cloud to pull up the most recently used apps and files from users' different devices, even devices running android or IOS platforms. This way, users can experience a more seamless transition and flexibility when working between different devices and locations.
Lastly, Windows 11 delivers a rebuilt Microsoft app store, which makes keeping apps up to date for productivity or security even easier. The new app store will also have more apps available, including android apps and common productivity apps such as Zoom and Adobe Acrobat. Design and speed improvements enable a smoother experience in browsing, installing, and updating Windows applications.
Security Upgrades with Windows 11 OS
Although Windows 11 introduces some visual and functional changes, the prioritization of security and data protection is what truly sets the software apart from its predecessor.
The exponential increase in remote work along with the rapid advancement of cyber attackers has put cybersecurity concerns front and center for businesses of all sizes and industries. Windows 11 utilizes a zero-trust framework, which assumes a breach will occur and focuses on preparation. For Microsoft, advanced security is no longer an add-on for businesses who feel they need it, it is the default for all Windows users.
Unfortunately, what makes Windows 11 the most secure version to be released is also its biggest obstacle to adoption — advanced hardware. Windows 11 hardware requirements include a compatible 64-bit processor, such as the eight-generation intel model, and a TPM 2.0 chip (Trusted Platform Module). These components enable Microsoft security features such as virtualization-based security (VBS) and hypervisor-protected code integrity (HVCI to be on by default). Microsoft claims that these added protections will help reduce malware by 60%, an important step given the rapid rise and advancement of malware and ransomware groups.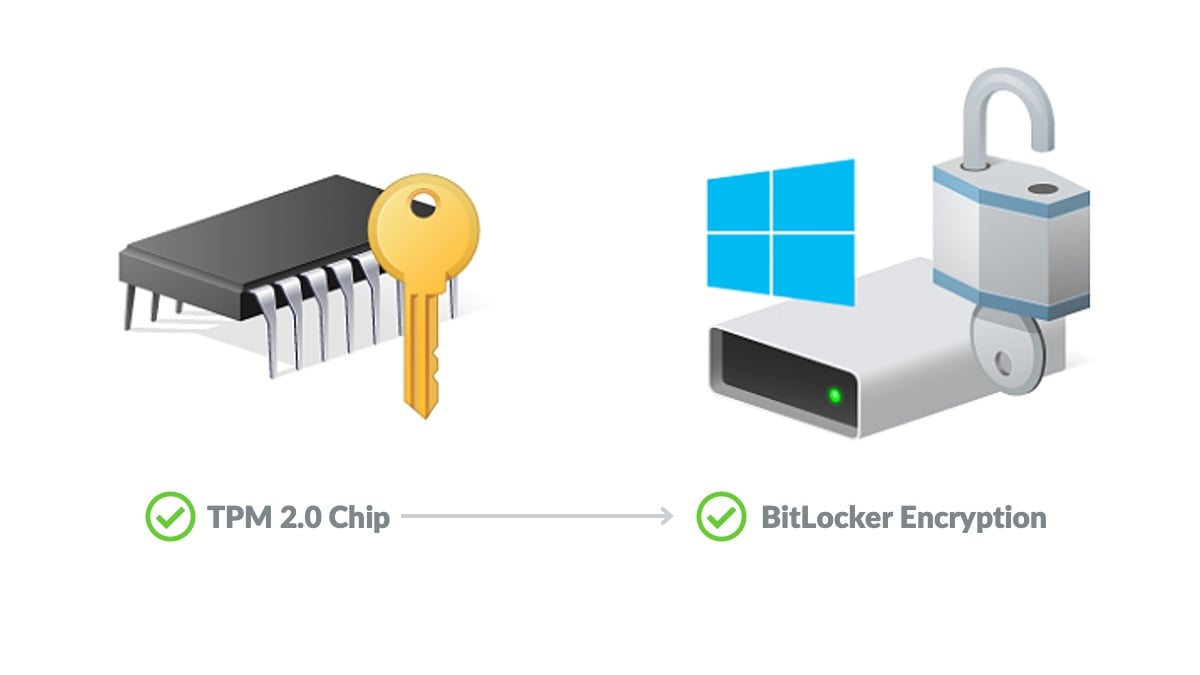 The TPM 2.0 chip in particular enables BitLocker, a hard drive security and encryption program which protects your data from offline attacks (should your device or storage drive be stolen or lost). While BitLocker has been available for Windows 10 users to manually configure, it is on by default for Windows 11 users.
How to adopt and deploy Windows 11
Hardware Requirements for Upgrading to Windows 11
The first step to upgrading to Windows 11 when it is released is ensuring that your devices have the hardware to support it. While Windows 11 is a free upgrade for those with Microsoft 365 licenses that support Windows 10, the strict hardware requirements mentioned in the previous section make upgrading more challenging. Devices need to have a TPM 2.0 chip, a compatible 64-bit processor, and 64 GB available storage. Additional system and hardware requirements will also need to be met to successfully update. Click here to view full list of Windows 11 specs, features and requirements.
Confirming whether machines will be compatible with the update will likely be a tedious process, consisting of manually checking device settings or using diagnostic tests, such as the DirectX diagnostic tool (dxdiag) or the PC Health Check App. Businesses wanting to ensure their compatibility before investing or not investing in new devices can hire IT consultants to thoroughly assess their systems.
For most organizations, however, Windows 11 will mean a hardware refresh, purchasing and deploying new devices. Although this makes the upgrade even more costly, the additional security capabilities enable businesses to protect their data, customers, and bottom-line given the current environment of constant and expensive breaches.
"Windows 11 raises the security baseline and hardware requirements to meet the evolving threat landscape, so malware and attackers can't access or tamper with your business data."

Director of Enterprise Solutions,
Centre Technologies
Bulk Deployment Using Windows Autopilot and Microsoft Intune
Fortunately, Microsoft cloud and automation tools, such as Windows Autopilot and Microsoft Intune, make deploying new devices quick and efficient. Windows Autopilot utilizes cloud computing so devices can bypass manual setups and go directly from the vendor to the employee, business-ready. Autopilot device enrollment typically takes about 2-5 minutes per device. To minimize downtime, increase savings, and move even quicker, organizations can partner with a certified Microsoft CSP, such as Centre Technologies, to bulk enroll Windows 11 compliant devices at a rate of only 2 minutes per device.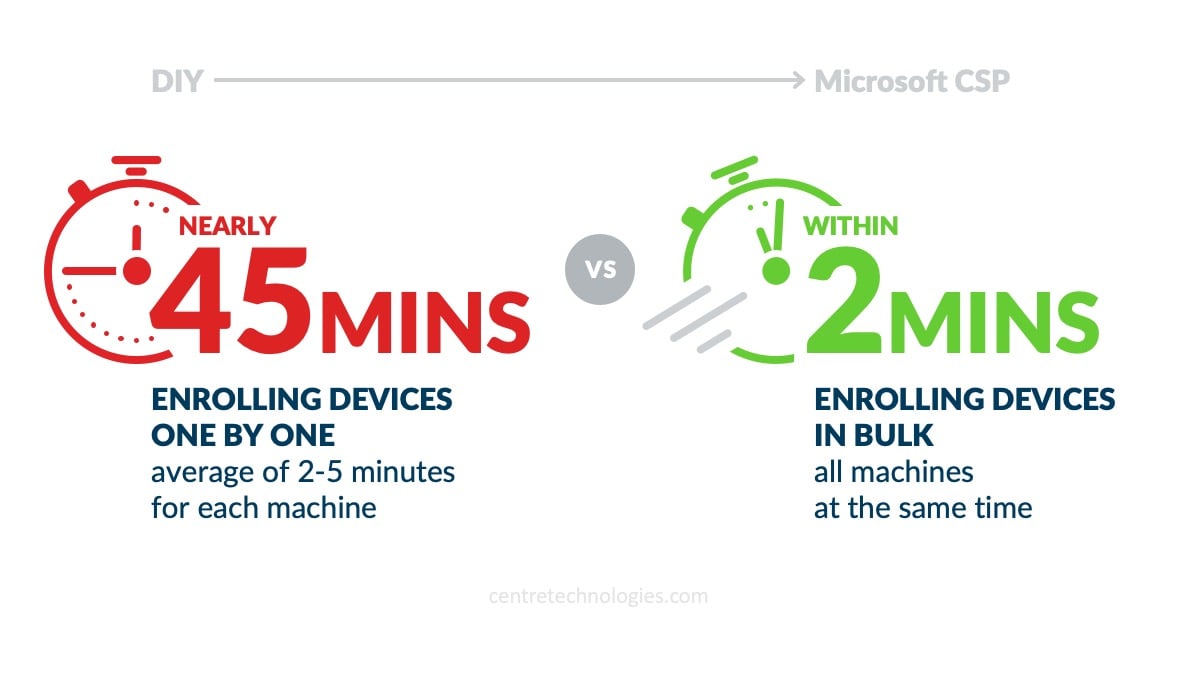 Device management tools used with Windows 10 can still be used to service Windows 11 devices. Microsoft Intune can be used to manage profile, device, and policy configurations easily through the admins Microsoft portal. Admins can keep devices secure and up to date in a fraction of the time and resources used traditionally.
Thinking about upgrading to Windows 11?
Contact Centre Technologies to learn more about making a cost effective and efficient transition to Windows 11.
Originally published on July 14, 2021
Be a thought leader and share:
About the Author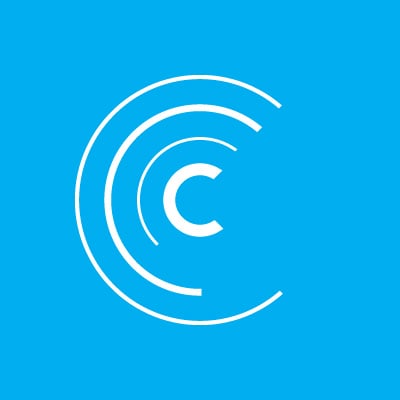 IT Consulting
Organizations count on Centre to deploy secure and efficient IT solutions that support business-critical operations. On an as-needed basis, Centre's IT consulting and professional services deliver enterprise-grade solutions customized to customers' unique business. Centre's certified consultants design and execute a tailored IT Blueprint™ — a comprehensive plan to manage customers' immediate needs while enabling long-term business continuity and operational efficiency. Learn more about IT Consulting »