Webinar Recap: Microsoft 365 Licensing Changes in 2022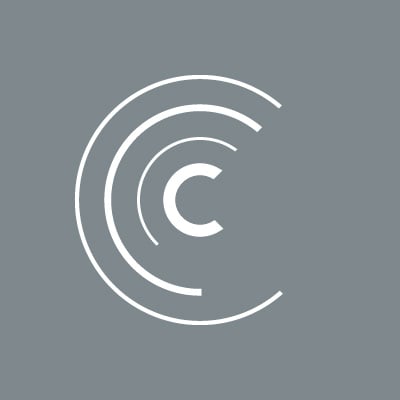 Cloud Solutions
On March 1st, Microsoft 365 implemented the first SKU price increase since Office 365 was released in June of 2011. This change reflects the increased value that Microsoft has brought over the years, but many people are still trying to grasp exactly how it impacts them. In our latest webinar, we did a deep dive into these changes. We also talked about the role that Centre plays in ensuring businesses get the most bang for their buck regardless of their chosen licensing plan.
There are three important topics of discussion when it comes to Microsoft 365 in 2022. First, there is the price increase. Secondly, there's how this new model impacts billing. Lastly, there are the services that businesses can enjoy when using the right CSP partner, like Centre Technologies. Timely enough, Microsoft 365 isn't the only productivity suite that's implementing big changes this year. Google Workspace announced it would be implementing pricing and licensing model changes in 2022 as well.
Luckily, here at Centre we've decided to implement secure by default services for our Microsoft 365 clients to ensure that regardless of the changes that are being implemented, Microsoft 365 users can enjoy a robust, secure, platform.
The new Microsoft 365 pricing model
There are two models that are being impacted by the price increase. These models are the Legacy and NCE (New Commerce Experience) models. Both of which now sport a $1-$4 price hike. These licenses include:
Microsoft 365 Business Basic
Business Premium,
Microsoft 365 E3
Office 365 E1
Office 365 E3
Office 365 E5


If you are utilizing a Cloud Solutions Provider (CSP) to manage your Microsoft accounts, you could still be using the Legacy model. Besides the six licenses that are getting a price increase (listed above), pricing will remain the same for all other licenses.
From legacy to Microsoft's new commerce experience
Through legacy pricing, all payments were made month-to-month with no set time of commitment. With the New Commerce Experience (NCE) however, there's a yearly commit and a monthly commit. While yearly commitments are being offered at the same price, monthly commitments are more flexible and 20% more expensive.
The key difference is that when your commitment period expires, and you'd like to reduce licenses, you have 72 hours from when you first apply to make changes to the number of licenses in your plan. After that, you're locked in with that number of licenses for a year.
Since March 10th, there's no longer been a provision for Legacy plans with new businesses. This means that all customers, now on NCE, will be forced to choose between a:
Yearly commitment paid monthly
Yearly commitment paid yearly
Monthly commitment paid monthly


Users will have the option to renew subscriptions and finalize the number of licenses that are purchased at the end of that year-to-date. Because of the strict deadline, it's always more favorable to utilize a CSP that can ensure your business isn't paying for more than it needs to.

included 2022 Microsoft 365 features
Audio Conferencing
Traditional legacy licenses were getting audio conferencing for free in the most recent promotion. The feature is usually $4-$6 per user but now, Microsoft is offering this as an included feature of the new NCE model.
Microsoft Defender
Defender contains Defender Antivirus, which is automatically included in the operating system (but not included in the 365 tenant). The next level of Defender, the entry point into today's Defender as we know it, is Defender for 365. Defender for 365 protects against phishing attacks, spam, spoofing, and more for email. Here at Centre, this is pre-bundled in any license we sell because we find it a foundational service that is secure by default, not an additional add-on like Microsoft packages it.
The next big step in security via Defender would be Defender for Endpoint (Plan 1 and Plan 2). Plan 1 is a next-gen antivirus software with behavior-based learning attached to it. If you are taking advantage of the SOCaaS program through Centre, Plan 1 will generate locks so that SOC can pick up on it. Plan 2 is Endpoint Detection and Response (giving you alerts in your inbox). It comes as apart of business premium (which is cheaper than M365 E3- only plan 1 comes in that E3 model).
If you need more information about Defender, reach out to our IT consultants here at Centre. We'd be happy to explain Defender and all of its capabilities, as well is what Defender option would be best for your business.
Microsoft 365 Licensing questions
While most Microsoft resellers were immediately implementing pricing changes for all accounts, here at Centre, we've been able to prevent implementation of the price increase for up to a full year. This allows customers to properly consider their IT budget before being locked into a set plan and price. With all of the changes being implemented by Microsoft, it's difficult to stay up to date with the complexity of moving parts. Let us keep up to date with the changes for you so you're not surprised by the price increase.
Here's what we were asked in our Microsoft 365 Webinar:
Q: Could the transition to NCE interfere with productivity?
A: From a technical perspective, no. The transition to NCE mainly impacts a CSP like Centre but users will not experience any productivity setbacks. The transition itself isn't noticeable beyond users and their team deciding what plan and how many licenses they need.
Q: What's the best way to add a license without being trapped in short-term?
A: Our IT Consultants can help users to provision licenses in order to lock-in the legacy set-up.
Q: Do you have the option to pay upfront or monthly on an annual commit license?
A: This is completely up to the user. Here at Centre, we provide a monthly invoice for licenses but the annual commit is for the number of licenses the user purchases. It's important for users to have the mindset that they are not going to go below "x" amount of licenses during their term. Otherwise, they will be paying for unused licenses.
Q: What other competitive solutions are worth evaluating?
A: Google Workspace is another option to consider. While Microsoft offers more features and capabilities on the productivity suite front, Google is a competitor worth evaluating based on what the users needs.
Q: Is corporate licensing the only license impacted?
A: Currently, none of the GCC licenses or the nonprofit licenses are going to be hit my the same measures in March. While they are projected to endure similar changes, they have not thus far.
Q: Is it possible to do a mixture of legacy and NCE?
A: As long as the Legacy model is still available, for the short term, yes.
have any questions of your own?
Be sure to watch this insightful webinar for more information. You can also reach out to us here at Centre Technologies. We'd be happy to answer any of your questions through speaking with our IT Consultants.
Originally published on February 21, 2022
Be a thought leader and share:
About the Author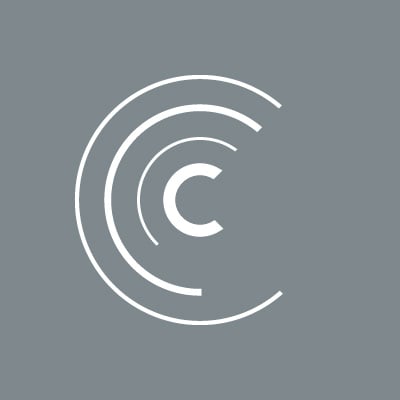 Cloud Solutions
Organizations partner with Centre to harness the benefits of cloud services and minimize the cost. Centre's cloud services deliver comprehensive planning and dedicated support so customers can choose, navigate, and secure their cloud journey with confidence. With a focus on personalized solutions, Centre's certified experts help customers achieve their business goals through public cloud services, private hosting options, or a combination of both. Learn more about Cloud Solutions »