Essential Business: Why IT matters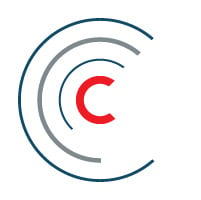 Centre Technologies
Many businesses big and small didn't foresee the sudden and essential business decisions amid Coronavirus (COVID-19). In effort to contain COVID-19, many cities have enacted policies only allowing Essential Businesses to remain open. As a result, technology quickly became a priority for business leaders. Likewise, it would be safe to say your organization expanded remote capabilities to include all employees, or made significant purchases for laptops and software licenses to adequately enable your remote workforce.
When identifying "Essential Business" healthcare, emergency responders, and grocery stores are likely the first businesses that to come to mind. Taking a closer look, these three vital industries have something else in common—They not only leverage, but depend, on technology to keep their business up and running.
Technology is the "centre" of every business and critical to the success of our economy, especially during times of uncertainty or disaster. It is for this reason that on March 19, 2020, the U.S. Department of Homeland Security's Cybersecurity & Infrastructure Security Agency formally issued guidance that Information Technology providers, like Centre Technologies, are "Essential Critical Infrastructure Workers".
While industries adopt remote workstations and virtual platforms to continue business as usual, the dependability of various IT Managed Services Providers (MSPs) and Managed Security Services Providers (MSSPs) are being put to the test. Centre's secure and uninterrupted delivery and support of the technology and solutions during COVID-19 developments are keeping businesses and the economy going. From furnishing employee laptops to migrating workloads to cloud services to securing network connections, Centre is proving to be an Essential Business that communities can count on—now more than ever.
"Always-On" Unlimited Technical Support
One of Centre's most critical functions is providing 24x7x365 IT support for customers anytime, and anywhere. Centre manages three Networking Operating Centers (NOCs) in Houston, Dallas, and Austin, TX, which remain 100% operational, even during times of emergency and disaster. The IT support team, known as Centre Assist™, continues to deliver "secure by default" enterprise-grade solutions, adding value to business functions and employee support all with personalized service.
Centre has a small company feel—yet all the expertise that I need and personalized to us.

Director of Information Technology
International Energy Storage and Management Company
As an Essential Business, merely supporting remote employees isn't enough. As employees connect to business systems from various networks of varying degrees of security, protecting business systems and transmitted data is crucial.
To support business employees, the Centre support team continues to deliver world-class support for businesses by:
Resolving issues faster than industry-standard Service Level Agreements (SLAs) with first call resolution
Covering everything from your servers, individual workstations, phones and printers

Delivering all-i

nclusive support for desktop and online software

applications
The Centre support team has the expertise and resources to provide businesses with additional comprehensive security by:
Training your team o

n preventative cybersecurity awareness
Establishing a policy blueprint that enhances security posture

Leveraging global machine-learning technology to protect business assets
Centre's support team continues to provide proactive protections for secures business-critical systems by:
En

crypting end user data across all your devices to ensure privacy protection
Providing visibility to how and where your sensitive data is used
Delivering quality assurance for all data backups and recovery across your IT environment


Partnering with Centre Assist provides me direct access to a variety of experts and folks to learn more about topics we are thinking about.

Director of Information Technology
International Energy Storage and Management Company
Layered Security
Whether it be a global health crisis or natural disaster, businesses become prey to hackers and "bad actors" revealing vulnerabilities that may not have been of much concern before. To effectively protect your business and ability to continue generating revenue, pivoting to a layered approach to security provides protections from the employee level to cloud services. In order to not just survive, but thrive during uncertain times, businesses are focusing on:


The simultaneous, rapid increase of remote workers across our communities has caught the attention of cyber criminals, which now have adapted their hunting practices to prey on such easy targets. Hackers prey on times of crisis by knowing that businesses are more vulnerable while they scramble to respond and recover from a disaster situation.

Centre takes a layered security approach protecting businesses of all sizes to staying ahead of threats by offering security awareness, vulnerability visibility, and threat containment. Our cybersecurity experts will assist you in continuously identifying and remediating vulnerabilities that threaten your IT environment.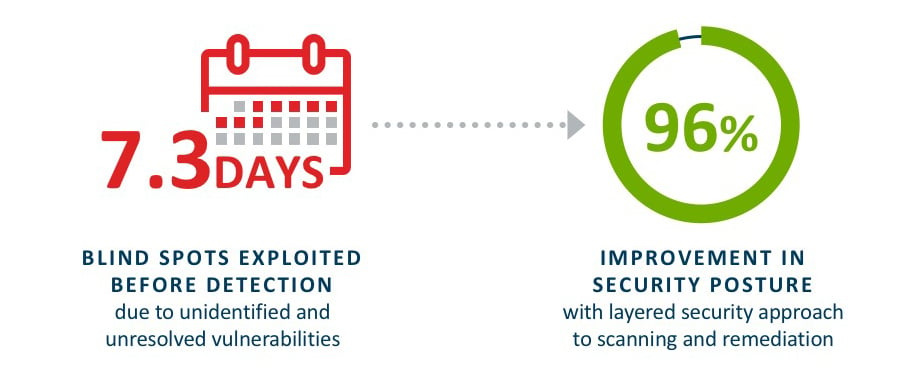 Centre's ability to actively threat hunt goes beyond alerts and proactively stops security threats in their tracks across your entire network and devices. It doesn't stop there, with businesses moving critical data to the Cloud, you can count on hackers continually searching for existing cracks that will allow them access. Centre monitors activity across the entire Cloud ecosystem and will stop and remove any detected threats.

Strategic Disaster Recovery
Centre delivers to businesses a tailored IT blueprint (C-Stack™) outlining technology to exceed business goals and a solid Disaster Recovery plan critical for success. Our team rigorously researches and vets emerging storage and compute solutions that enable businesses to flex and adjust as needed allowing Centre to deliver proven and secure data recovery that is device agnostic at a predictable cost.
Similar to being identified as essential based on the CDC's definition, Centre analyzes business applications and departments to identify business-critical requirements to limit impacts from natural, health or security disasters. The process includes defining corporate recovery point objectives (RPO) and recovery time objectives (RTO) for each segment of the business.
Strategizing a solid plan for speedy recovery of critical business functions requires attention and expert foresight into:
server backups
data restoration processes
documentation access
data backup locations
data restore locations (when primary compute and storage are no longer available)
failover for applications
Optimized Cloud Services
Productivity Tools
Enabling your business to continue being productive in as well as out of a traditional office setting requires secure cloud services that make your workforce location agnostic. While many software developers have moved to "as-a-service" models, some business departments and function require not only tailored cloud solutions for compute, but flexible options for licensing as well.

During disasters or crisis, businesses are often faced with the difficult decision of short-term employment shifts—worst case, layoffs. As a Microsoft Cloud Service Provider (CSP), Centre is able to deliver flexible licensing options to businesses. This frees businesses from annual commitments associated with non-CSP bulk licensing.
Need to downgrade a portion of your employees to a smaller, simplified Microsoft licensing model that has less features for a couple months? Need to temporarily upgrade some business-critical employees to have more features?
When businesses and IT departments buy user licenses for Microsoft 365 direct from Microsoft, the terms of licensing (and expenses associated) come with a 1-year commitment. But when businesses purchase their Microsoft 365 licenses through a CSP like Centre, they gain the ability to adjust the type of licenses and associated expenses to fit the immediate needs of their business from month to month.
But the benefits don't stop there. Businesses that choose Centre as their Microsoft CSP have the exclusive option of "Secure by Default" Microsoft 365. Not only does Centre's exclusive packaging of Microsoft 365 come with Advanced Threat Protection by default, but Centre customers also gain access to Centre Microsoft 365 experts who manages and advocates optimization of license consumption on a regular basis.
In addition to "as-a-service" cloud software licensing products, cloud-base compute and storage deliver what your business needs to continue operations and support critical workloads.
Performance and Storage
Need to add 25 to 1000 virtual desktops so that workers don't have to hassle with a legacy VPN tools on their home computer? Infrastructure-as-a-Service (IaaS) provides a cloud workspace that can simplify the end user experience. Centre Cloud™ delivers "secure by default" IaaS solutions for businesses looking to increase application performance, while maintaining a high level of security.
With restrictions on in-person transactions amid COVID-19, companies are seeing significant workload increases in employee-facing systems critical to keeping business operational. Its easy to say "use the cloud" or "elastic computing"—the truth is that legacy apps may not transition smoothly to the cloud platforms that make "work from anywhere" possible.
Centre Cloud™ hosting consultants tailor Infrastructure-as-a-Service solutions that enable businesses to run legacy apps while increasing performance—without redesign or platform shifting.
Retention and Recovery
Backups and disaster recovery, what is the process for rotating backup media? How are you maintaining protection of your data and apps when you can't access the building were your server is located? These are all important questions business leaders must consider to avoid being caught off-guard when conditions are less than optimal.
Switching traditional, in-house Backups and Disaster Recovery (DR) to an "as-a-service" model is one of the easiest ways businesses can ensure consistent data retention and recovery during an outage, disaster or security breach.
With legacy systems, Centre Cloud™ experts understand the complexity of the various components that need to be addressed to guarantee "always-on" service when disaster hits:
Who gets the alerts when there is an outage or failure?

Are the people responsible for recovery personally affected by the disaster? If

so

what is

plan B?

How are facilities managed during a disaster? Will you have access during an outage?

Are the recovery options tested frequently?
All of these scenarios can be addressed by leveraging a trusted partner to extend your business's capabilities and allowing the organization to continue to deliver.
Looking to improve how your business prepares and responds? Check out the essential technology services that are transforming how businesses do business. From anywhere. No matter what.
Originally published on April 2, 2020
Be a thought leader and share:
About the Author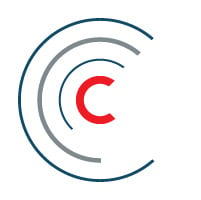 Centre Technologies
Centre Technologies is a full-service IT consulting and managed services provider headquartered in Texas, with a focus on mid-sized businesses. As a trusted IT partner for well over a decade, Centre is recognized for its local experience and enterprise-grade cloud and cybersecurity solutions. Centre is committed to helping organizations harness the power of technology to maximize their operational efficiency and exceed their business goals. Learn more about Centre Technologies »