Recent study reveals contributing factors in cloud data breaches
Published on November 4, 2019
We continue to see the headlines in the news of businesses getting hacked exposing personal information of millions of users. In a time where the security landscape is constantly evolving in order to combat a possibility of a cyberattack, you may be asking yourself, "is my business safe?".

Our experience is that too often small to medium-sized businesses are under the impression that they're too small for hackers to worry about—that incidents like the ones you hear about in the news won't happen to them. They feel like they can fly under the radar. That is clearly not the case as the data suggests.


Brian Trudeau, VP of Centre Cloud Hosted Services at Centre Technologies
Although large businesses make headlines, small to midsize companies remain the biggest target for hackers. Lack of resources, security training, un-secure cloud services, and the inability to manage cloud configurations create more opportunities for hackers to find the holes hiding within your infrastructure.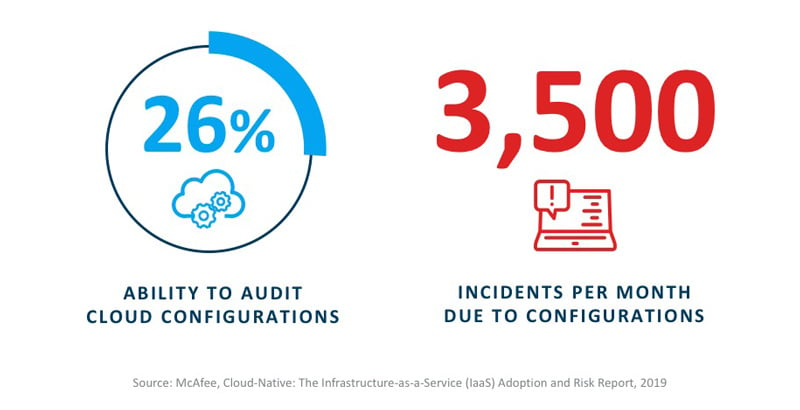 In a study conducted by McAfee sampling 1,000 enterprises, customers stated that they see on average 37 instances of misconfigured systems and/or folders per month. McAfee's report on the other hand reveals nearly 3,500 incidents per month due to misconfigured and open-ended systems, databases and cloud servers. The McAfee report findings suggest that the challenge is that most enterprises have limited visibility to vulnerabilities with a study showing only 26 percent have the ability to audit cloud configurations. The majority of businesses are blind from not only seeing all occurring incidents but also from identifying existing vulnerabilities.
With the need to balance productivity, resources, and capital it is common for small to mid-size businesses to hire a third party provider for IT solutions and Managed Services. Unfortunately, many providers of Managed Services have not evolved to include the level of security and compliance critical to meeting business needs in today's market. Businesses who aim to elevate their game and out perform the competition are leveraging Secure Managed Services providers instead.
So what's the difference? Secure Managed Services, like Centre Assist™, incorporates a layered security model paired with cloud professional services know-how to fill the gaps. This one-two punch delivers a peace of mind that businesses will have the tools to combat the next cyberattack and prevent data loss.
We believe a "Secure by Default" approach is the most effective way to ensure our partners implement a security foundation that addresses both technology and people risk. Collaboration between Centre's managed, cloud and security experts ensures a diverse set of vectors are considered in the development of Centre's multi-layer security blueprint.

Craig Cheatham, Chief Information Officer at Centre Technologies
In the end, hackers have really refined their ability to weaponize and monetize ransomware and malware attacks, targeting businesses of all sizes. Often the SMB market is easier to attack due to the mislead belief that "I'm too small for them to worry about" and vulnerabilities left unidentified. Hackers have profited immensely from businesses that are limited in people, process and technology focused on specifically combatting the new world of business computing.