The History and Growth of Healthcare Data Privacy and IT Security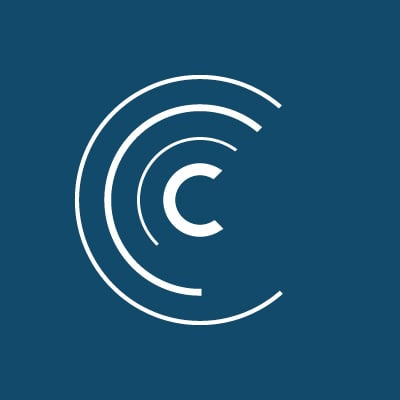 Secure Managed Services
The healthcare industry in the United States has made great strides to get where we are today. In fact, facilities are relying more and more on information technology and big data. Because of this, our treatments and ways of communicating with health professionals have vastly improved. However, with millions of dollars going into tech investments, this should also mean that practices are actively protecting the private information of their patients.
If a practice were to ignore the need for healthcare IT services, they could find themselves at a much greater risk of cyberattacks. Data breaches could bring about lawsuits from patients, as well as fines from the government for not following regulatory standards. But how did we get to this point, where IT has become so critical to our healthcare operations? Walk with us through the past 100 years to see the journey of the industry.
1920s to 1930s:
Medical Records and Social Security
Before we had Electronic Health Records (EHRs) like we have today, Health Information Management (HIM) began with just the idea of documenting patient care. It would go on to be foundational for healthcare IT services. With the early version of medical records, all of the details could be laid out for physicians and patients to determine any treatment outcomes for illnesses, injuries, and disorders. This quickly gained popularity across the country's healthcare practices. People recognized what an integral part of the patient experience documentation is, for both quality and safety of care.
But, following World War I, the cost of healthcare was on the rise. Many patients weren't able to afford it. Despite the new non-profit Blue Cross Blue Shield Association, it was expected that prices would only continue to increase. With the Great Depression going on in the United States in the background, this was seen as especially problematic. This is precisely why the Social Security Act of 1935 was enacted. It became the first public financial support system for the elderly and disabled, as well as surviving families.
1940s to 1950s:
Advancements in Medicine and Healthcare
Great milestones were being achieved in health information technology. It included magnetic resonance, which was the principle behind MRI machines. This is a non-invasive technology that provides detailed images of structures within the body. Although the first machine would not be built during this timeframe, modern healthcare IT services would be set up by this accomplishment. Vendors and providers must regularly monitor and manage medical imaging technologies. Other medical breakthroughs during this span consisted of kidney dialysis machines, cardiac pacemakers, and fetal ultrasounds.
There also came work in healthcare informatics, otherwise known as the use of computer and information sciences in the healthcare industry. This is a range of professional scientific studies, including bio-engineering and clinical documentation. In 1958, the International Society of Cybernetic Medicine was founded to focus efforts on exactly this. Medical cybernetics is an interdisciplinary approach that works with information and communication technologies. It has influenced healthcare IT services by recognizing the hybridity of technological and human systems, which is key to the industry today. It wouldn't be until 1964 that the United States created its own organization for the advancement of cybernetics—the American Society for Cybernetics.
1960s to 1970s:
New Health Information Management
Technological innovations resulted in paper records gradually being pushed away from the forefront of healthcare. After a long history leading up to the invention of the modern computer, developments encouraged the link between computers and medical records. In their current state, computers were found to be a faster way to document and capable of servicing multiple users. Ultimately, they became more accessible. Interest in computers continued to increase, not just in the healthcare industry, but in the world at large. The 1970s showed two types of computers. One was a large, costly build, while the other was mass-produced for personal use.
Computers within the healthcare industry were first quite restricted in terms of their records. Known as Electronic Medical Records (EMRs), these digital representations of a patient's medical and treatment history could only be held at one facility at a time. This arguably made them not much better than paper, which may have been the reason why so many physicians weren't buying into EMRs. That being said, they did allow for easier access to data tracking over time so that physicians could better keep up with their current patients.
1980s to 1990s:
Evolution of EHR and HIPAA
The expansion of healthcare informatics continued with strides in software development. Early EHR software rose in the 1980s because healthcare leaders became interested in the widespread use of Protected Health Information (PHI). They wanted to be able to share the information to better coordinate treatments. Initially called clinical information systems, EHR software would be the next step in improving productivity and reliability across practices. While it wasn't immediately widely adopted, it did make moves towards being more available and affordable. It would go on to be recommended across practices by medical professionals and healthcare IT services alike. They are beneficial in that they provide accurate and complete information about patients to the point of care.
You may not remember a time when privacy standards were expected to be met. The Health Insurance Portability and Accountability Act (HIPAA) wasn't signed until 1996. This federal law went hand-in-hand with medical records because it guaranteed that PHI was, in fact, protected. Its rules cover healthcare providers, health plans, healthcare clearinghouses, and business associates. Without an individual's authorization, their sensitive data will not be disclosed. Healthcare IT services are expected to fall in line with these standards.
2000s to today:
Digitization with
Healthcare IT Services
It has become critical to have full transparency between a patient and their physician. This was seen to be achievable with the use of advanced technology. Finding a viable EHR system became a major concern during George W. Bush's presidency. His goal was for all healthcare practices to adopt EHRs. The intention behind this was to simultaneously enhance care and avoid dangerous mistakes. From the perspective of the patient, they would also be able to make better decisions for themselves. Under Barack Obama's presidency, physicians were incentivized to make EHRs their primary way to store and share data. Now, healthcare IT services expect this of the facilities they work with so that they can better help with cybersecurity and compliance.
However, something to be aware of is that, as medicine was transforming, the dark web was growing alongside it. More doors were opened up for criminals to take information from vulnerable populations. In the past couple of decades, it has become necessary for healthcare IT services to keep an eye on the dark web. That way, they can determine if anyone has already got their hands on a facility's PHI. Even if you feel that your data is safe, you could be at risk. To mitigate that risk, providers also train healthcare staff with best practices so that they know to be careful every step of the way.
Is your lack of IT support affecting your patient care? With the expert healthcare IT services at Centre Technologies, that never has to be a problem. For decades, we have proved that we will keep your data protected and your systems running smoothly. No matter where you are in Texas, contact our team to start improving your healthcare practice's IT infrastructure.
Originally published on May 13, 2022
Be a thought leader and share:
About the Author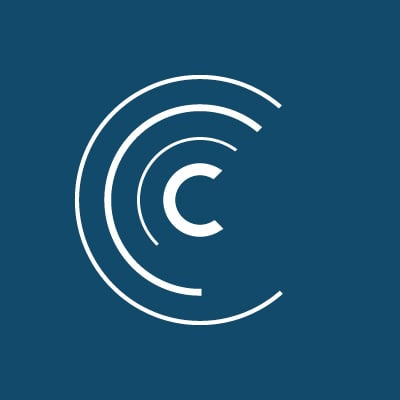 Secure Managed Services
Organizations trust Centre to deploy, manage, and secure IT solutions that ensure day-to-day business continuity and increase operational efficiency. Centre's Managed Services provide 24x7 secure by default IT support and proactive consulting that keep businesses moving. Centre Assist™ technical consultants work alongside customers to deliver innovation and business optimization by being an extension of their team. Learn more about Secure Managed Services »