Pro Tips for Picking Among the Best Business VoIP Phone Service Providers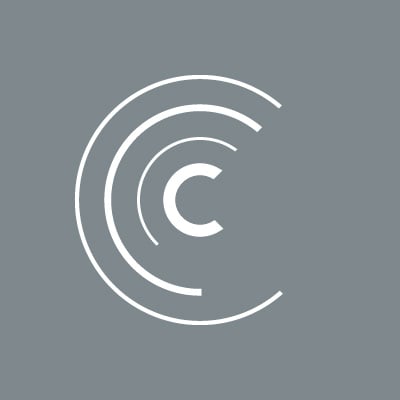 Cloud Solutions
Just about every business can benefit from implementing VoIP communication technology. After all, the advantages of VoIP far outweigh those of a standard phone system; these systems are faster, more economical, and more scalable than the traditional option. However, picking between various business VoIP phone service providers can be tough, so we are here to help you narrow your search by giving you pro tips regarding what to look for in a provider. All of the benefits of VoIP phone services are explored throughout this article, so read on to find out how you can increase efficient and effective communication for your business.
You Save Money
This is a benefit that any business can appreciate. With the limited and expensive nature of installing multiple phone lines, it becomes increasingly important to consider switching to VoIP phone services. Traditional phone lines usually charge you minute-by-minute – it can even cost extra to engage in long distance calls. Switching to VoIP lets you eliminate these costs and pay a smaller monthly fee instead.
PRO TIP: When picking a service provider, opt for one that includes regular updates to the hardware and software needed to operate a VoIP system as part of the deal.
The Processes Are Simpler
Without dedicated phone lines, conferencing becomes a breeze. While traditional phone systems do allow for conferencing, VoIP systems eliminate the need to host multiple callers and pay for an additional service.
PRO TIP: Choose a service provider that has the price of features (like conferencing) included in their VoIP service pricing.
There Are Accommodations for Remote Workers
More and more businesses are seeing a push towards remote work. With this trend, it only makes sense that you provide your employees with the ability to remotely use the voice, fax, and data services via your intranet to allow for effective telecommunication. This portability lets users keep their number regardless of where they are (such as a home office, abroad, etc.).
PRO TIP: Transferring your VoIP system is undoubtedly easier than transferring a traditional phone system. If you foresee an influx of employees that may cause your business to outgrow its current office or you are moving locations for any reason, it might be time to consider switching to VoIP.
You Use Your Bandwidth More Efficiently
One of the less celebrated advantages of VoIP is that it uses your existing bandwidth more efficiently. It does this by filling silence in voice conversations with other data from other bandwidth consumers to make better use of your resources.
PRO TIP: When picking a service provider, ensure that they can provide you with an overview of how your new VoIP system works. Let them show you how to implement and manage the new system so you are not left in the dark.
Your System is Highly Reliable
A common misconception about VoIP is that if the internet connection is interrupted, the phone system will also go down. This is untrue, as calls can be easily forwarded to mobile phones and other devices to circumvent the outage. Weather issues and power outages no longer have the impact that they once did at the office.
PRO TIP: When deciding on a service provider, it is important that they offer mobile integration to ensure that you are always reachable by extending your IP desk phone to your mobile device.
VoIP Systems Are Scalable
Every business is different. Some experience growth while other may be downsizing, which can pose a problem when it comes to the lack of scalability of traditional phone systems. VoIP systems allow the addition or elimination of lines as your business changes in size. Essentially, you are only paying for what you need, which makes for a very cost-effective result.
PRO TIP: Picking a service provider that partners with a VoIP provider is important because it can give you the specialized expertise you may need should you have any questions about your system.
VoIP is Easy to Install, Configure, and Maintain
Even for those of us who are not so tech savvy, VoIP systems are extremely easy to install. Hosted VoIP software also helps to make adding new users simpler. In addition, having a web portal can make moving, adding, or changing your system's configurations easier. All of this simplicity cuts down on time wasted trying to figure out the new system.
PRO TIP: Good business VoIP phone service providers should still help answer any questions and troubleshoot any issues you may encounter with your system.
Centre Technologies is dedicated to providing your business with great service and stellar results. We are able to connect you to some of the best business VoIP phone service providers out there. Our partners are well-equipped to handle all of your Telecom and VoIP needs, so your organization can experience more effective communication at a lower cost to you. Contact us today to get started on implementing a better way to communicate and see the Centre Technologies difference!
Originally published on March 27, 2020
Be a thought leader and share:
About the Author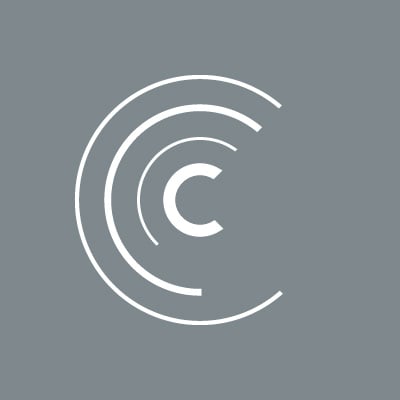 Cloud Solutions
Organizations partner with Centre to harness the benefits of cloud services and minimize the cost. Centre's cloud services deliver comprehensive planning and dedicated support so customers can choose, navigate, and secure their cloud journey with confidence. With a focus on personalized solutions, Centre's certified experts help customers achieve their business goals through public cloud services, private hosting options, or a combination of both. Learn more about Cloud Solutions »