Outsourcing IT fuels Oil & Gas resurgence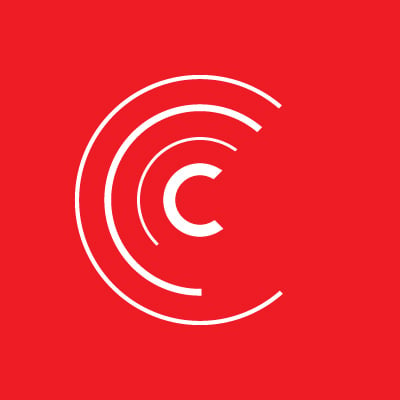 Cybersecurity and Compliance
The Oil & Gas industry is facing harsh economic challenges following the 2020 price wars and the global pandemic. Although industry analysts' opinions vary greatly on what lies ahead, many companies have adopted a strategic approach to outsourcing and offloading non-core functions in order to survive.
Due to time, complexity and high in-house costs, it's no surprise that Information Technology (IT) is one of the leading services organizations choose to outsource. In addition to cost savings, outsourcing IT functions to an Managed Service Provider (MSP) enables businesses to leverage a myriad of resources, skill levels, and expertise. This allows scalability and reliability, enhanced cybersecurity, and supports the company's mature business practices.
According to a Deloitte study, "53% of companies outsource at least some of their IT functions, and 26% plan to do so in the future". The Oil & Gas (O&G) industry may adopt an MSP out of necessity of survival, but majority will continue the partnership even if they choose to operate some IT functions in-house.



Headquartered in Houston, Texas, Centre Technologies has extensive experience and reputation within the O&G industry, encompassing almost 40% of its customers. These organizations depend on Centre Technologies' IT Managed Services to consult, recommend, install, and support the technology that performs and aligns with their business goals.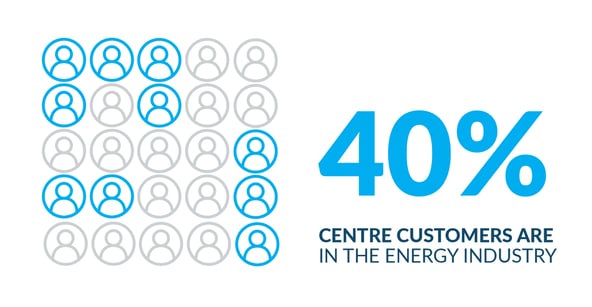 By leveraging Centre's people, processes, and technology, businesses have the tools to refuel their business today and be prepared for tomorrow. Below are 4 reasons why Managed Services delivers true value to Oil & Gas:
Layered Cybersecurity
O&G rely on highly connected data and control systems to facilitate exploration, drilling, system monitoring and optimizing production from onshore and offshore resources. In recent years, we have seen highly sophisticated attacks on the Energy sector that have interrupted operations and caused formidable business losses.
The increasing need and adoption to leverage technology and automation has introduced new cybersecurity threats into operations. Lack of employee training and awareness continue to be a leading cause or entry point for cybersecurity attacks for organizations of all sizes.
When evaluating MSPs and the various Managed Services offerings, enacting a cybersecurity plan is considered essential to your business. Understanding your security needs from your network to the end user may be monotonous for most, but partnering with an industry preferred MSP can alleviate much of this burden.
At Centre Technologies for example, the IT Managed Services package is customized to include a security review and services designed to block and lower the risk of experiencing a cyber attack. In addition to taking a layered security approach, Centre provides a complimentary tool called CMAC™ that displays a filtered dashboard with key performance indicators-making it easier to view data that matters most.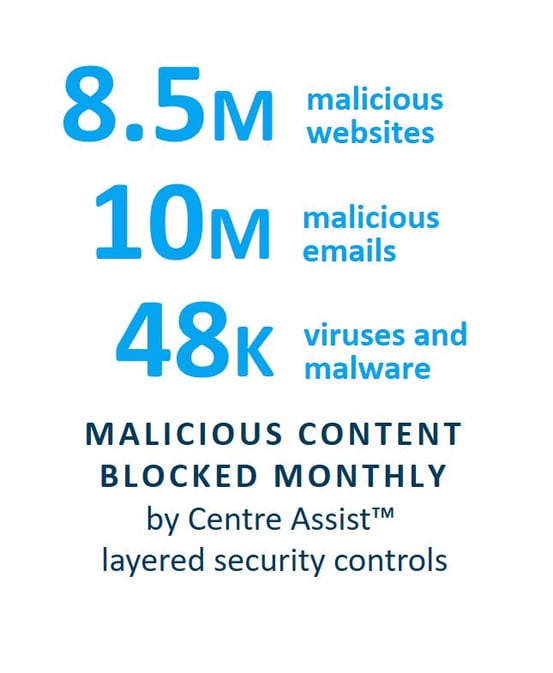 Increased Value at a Lower Cost
For most small to medium businesses (SMB), it is not cost effective to maintain an in-house IT support staff that would be equipped to handle every support challenge. Below are the average salary rates for a small team of five supporting your in-house IT needs:





With these employees alone, your annual spend on IT salaries would be $328,500. In addition you could also take into account the cost of vacation or paid-time-off (PTO) allotted to these employees.
When you leverage a third party you will gain access to a staff of over 3x the size of your internal team. Centre Technologies provides its customers 10x the size, at a fraction of the cost, all while enabling you with 24x7 IT support for your employees. The value goes beyond cost as Centre's IT team has a 94% Customer Satisfaction rating and focuses on a "one-call resolution" methodology to avoid multiple transfers and hold time.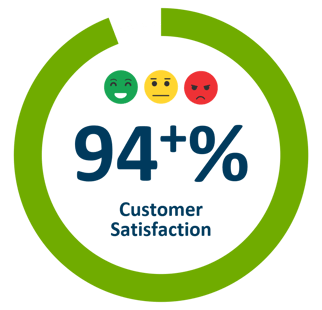 Scalability & Support for Growth
Reducing employee workload or allowing the ability for IT to scale as your business grows is crucial in uncertain times. Hiring an MSP supports your current and future business needs allowing flexibility to make changes as needed. Whether you are growing through internal hires, contract hires, or even Mergers & Acquisitions (M&A), hiring an MSP supports your current and future business needs allowing flexibility to make changes as needed.
Experts can help you assess current and future technology needs, help drive increased business efficiency and productivity for your business. By taking a consultative approach, Centre reviews your needs and works along your side to best leverage your IT spend while reducing overhead expenses. A common problem seen of businesses choosing to invest in technology directly with the vendor is that the technology is not performing to its full potential, which results in continuous, unnecessary spending. By partnering with an MSP, a complete assessment of the IT environment will allow for strategic investments so that businesses can reach optimal and scalable performance.
Resources and Expertise
MSPs afford your business direct access to a team with a wide range of skillsets and expertise. Majority of internal IT teams are solely focused on supporting the organization and maintaining the current state. These teams rarely have the opportunities to stretch beyond the day-to-day operations and help drive technology standards and best practices, causing major losses in optimization and alignment with business goals.
There is an increasing trend to use MSPs by the Oil & Gas (O&G) industry due to the need to streamline and simplify the hiring process with such a volatile market. By choosing to outsource, the MSP would be responsible for managing the recruitment, ongoing training and certification process and overall management of your extended IT team. By specializing in IT support, MSPs focus on driving innovation and improving expertise within key industries, new technology, and cybersecurity defenses.
As you evaluate various MSPs, consider their knowledge and expertise as it relates specifically to your industry so that you can gain access to a team that can provide valuable insight and proven processes. Centre provides expertise and support in popular industry applications such as Kingdom, Landmark, Aries, Petrel, and DocVue.
Contact Us
For more information on exploring a future IT partnership with Centre Technologies, please contact us. Headquartered in Houston, Texas, we are proud to be the preferred MSP for the Texas Energy industry.
Originally published on June 30, 2020
Be a thought leader and share:
About the Author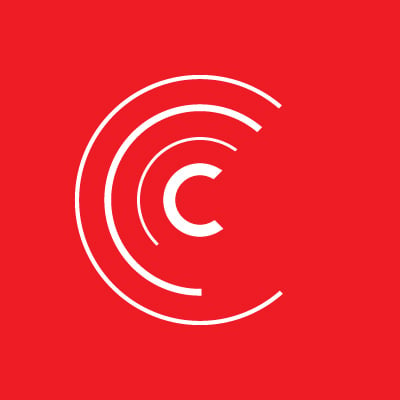 Cybersecurity and Compliance
Organizations entrust Centre with protecting their technology ecosystem and strengthening their security posture. Centre's cybersecurity and compliance solutions delivers layered IT security to protect businesses' employees, customers, and content from known and unknown threats. Through employee awareness training, detailed security assessments, and 24x7 threat containment, Centre is a trusted partner for businesses seeking comprehensive network and data protection. Learn more about Cybersecurity and Compliance »