5 Reasons to Use a Third-Party Cloud Backup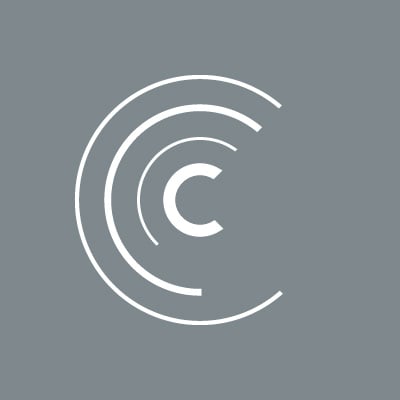 Cloud Solutions
Many people consider third-party cloud backup software to be an extra step in data protection that isn't needed. Whether your data is saved to OneDrive or on a hard drive, these backup solutions aren't intended to provide adequate data protection by themselves. Utilizing a third-party cloud backup software is critical if you intend on meeting legal and compliance retention requirements, recovering unscathed from cyber attacks and maintaining a reliable reputation as a company. This blog will cover 5 reasons why using a third-party cloud backup keeps your business out of trouble.
If any situation were to occur that jeopardized your business data - attempting to recover the data by only utilizing Microsoft, Google, or on-premise software wouldn't be achievable. Why? Because these tools do not back up your data consistently. When it comes to ensuring your data is protected and available even if something happens, consistency is key. A third-party backup maintains this consistency and improves the accessibility of your data, even in the event of a data breach or cyber attack.
In this article are 5 reasons to use a third-party cloud backup:

Best Option for Off-site Automatic Backups
The recommended backup process is more than just a one-off backup every once and a while. One of the awesome benefits of using a third-party backup service is the ability to trust that whether you know it or not, consistent backups are being run to keep your data accessible at any given moment. With third-party backup services like KeepIt for example, consistent automated backups can usually be run with any kind of core SaaS application, from Microsoft 365 to Salesforce, to Google Workspace, and more.

Third-party backup programs follow best backup practices and offer pre-configured schedules that are configured in the cloud without dependency on on-premise networks and devices.

scalability in cloud Storage
Relying on in-house methods for data backups will eventually cause you to use up storage. With the increase in storage usage, your energy costs increase from all of the extra hardware needed to withhold all of that data.

In addition, businesses need space to store all of that hardware. It is common for businesses to have to rent out more space just to fit all of the hardware acquired to store the data. With cloud computing, space and storage is not a struggle. If you need more space, you can get it instantly without all of the extra costs that would ordinarily come with it.

Meet Data retention requirements
Data retention requirements vary by organization and by industry. For those who don't know, data retention is the amount of time that data must be stored according to certain internal requirements and external requirements.

A data retention policy covers what data needs to be retained, how long the data should be stored, who has the authority to archive or delete storage, and more. This is especially useful to have in place to provide a defense against cybercrime and, much like immutable backups, it enhances your data protection strategy. Third-party cloud backups make it easier for you to stick to the requirements of your data retention policy with no human error.

Expanded Cloud App & SaaS data Support
One of the most popular benefits of third-party cloud backups is the cloud app support offered. From Microsoft Teams conversations to SharePoint files, with third-party cloud software, you can access this data at any time. Microsoft 365's OneDrive does not offer this capability on its own. In the event of a data loss incident, this feature enables businesses to have seamless recovery.

From providing continuous monitoring, verification, and failure remediation to implementing best practices for avoiding disruption and potential risks- the expanded cloud app and SaaS data support provides the bandwidth for business continuity through any event.

Protection from cyber attacks
Ransomware, phishing, trojan horses, and more malicious behavior has been increasing due to COVID-19 and the rise of the remote workforce. The most common ransomware is one that locks users out of cloud-based files and applications, forcing them to pay a ransom to get access again. If the ransom isn't paid, the files are deleted permanently.
By using security tools like Microsoft Defender alongside a third-party cloud backup, businesses can restore their data to its pre-infected state with little to no disruption.
achieve greater efficiency with Cloud backups
Using third-party backups to protect your data gives you the ability to focus on other important aspects of your business. For constant access to your data without worrying about scheduling backups, get in touch with our team here at Centre Technologies today.
Originally published on February 28, 2022
Be a thought leader and share:
About the Author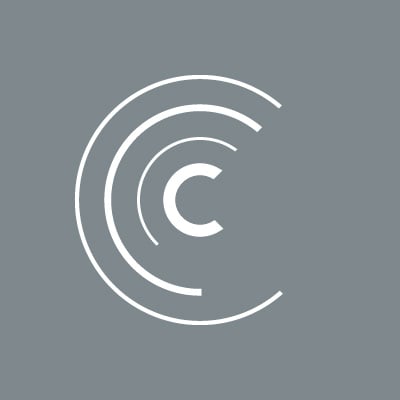 Cloud Solutions
Organizations partner with Centre to harness the benefits of cloud services and minimize the cost. Centre's cloud services deliver comprehensive planning and dedicated support so customers can choose, navigate, and secure their cloud journey with confidence. With a focus on personalized solutions, Centre's certified experts help customers achieve their business goals through public cloud services, private hosting options, or a combination of both. Learn more about Cloud Solutions »